Blocks of red bean paste made the day before are nimbly dipped in batter and placed on the flat griddle to slowly cook. The owner knows just by the sound and the smell when it's time to flip. Gracefully she turns the kintsuba over, perfectly grilling all six sides. The distinctive sight of rows of kintsuba standing lengthwise on the griddle is one of the hallmarks of handmade kintsuba.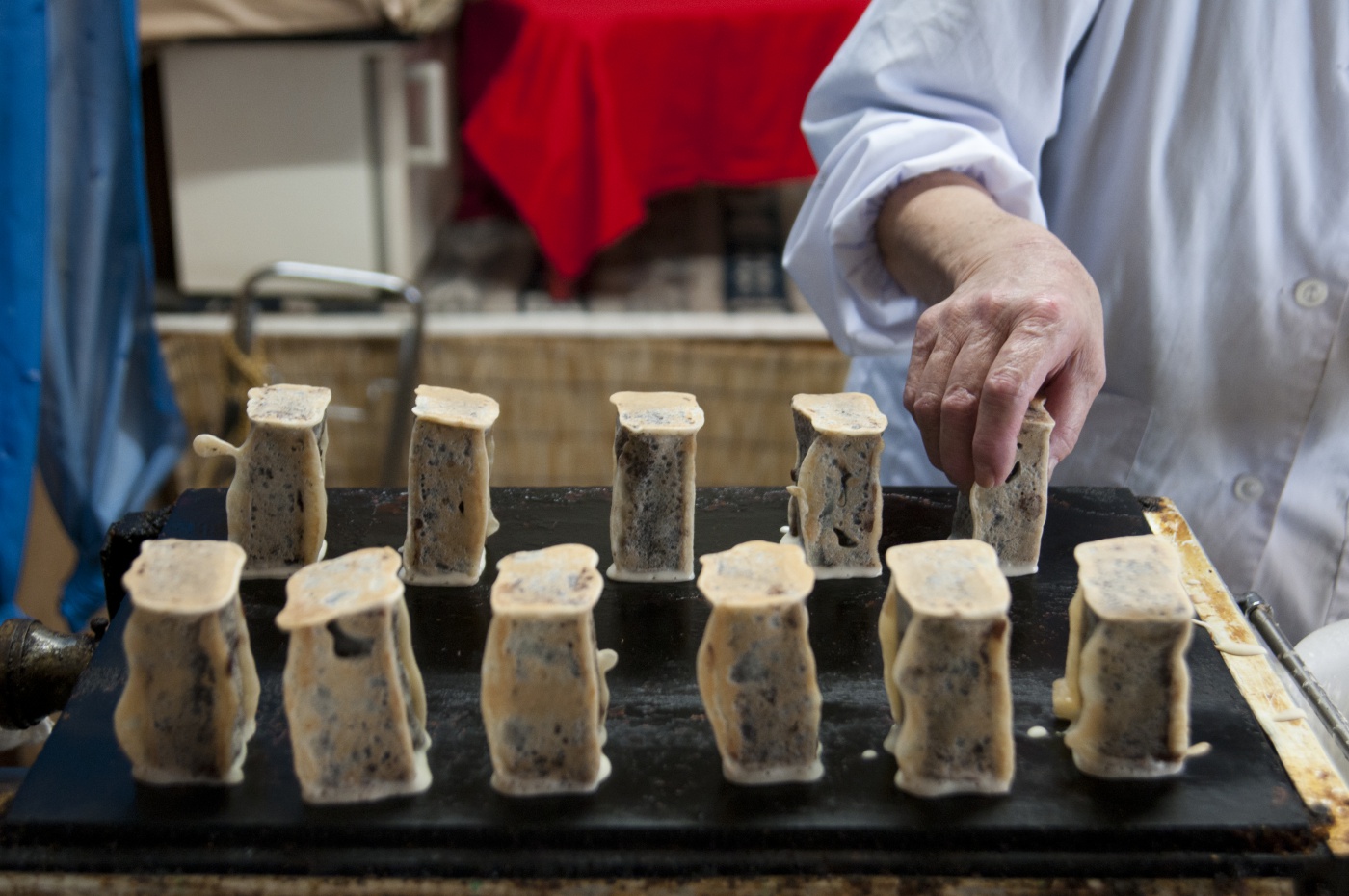 Rather than buying industrial machinery, which would have been too large anyway, the owner's husband made the equipment they use himself. "My husband has a fastidious personality, so he made all of our equipment while also making Japanese sweets." The couple made a pact to live a simple and relaxed lifestyle "like turtles", a choice reflected in the shops name, Kameya, meaning "turtle house". From that day on they have continued making their simple, heartwarming Japanese sweets in the same way they always have.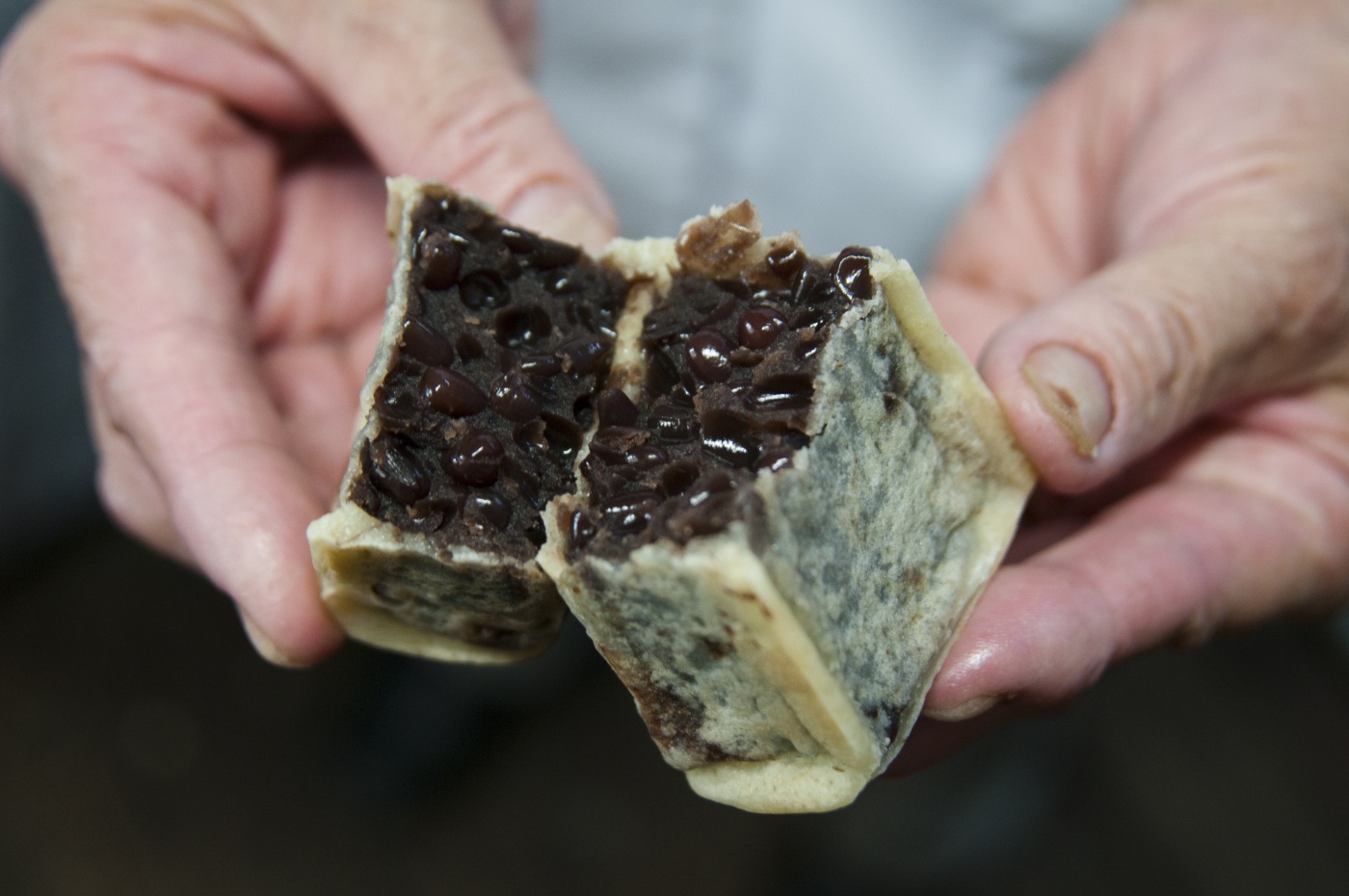 I broke one of the kintsuba in half in my hands and found shiny, glistening beans packed inside. The firm skin of the beans is proof that this bean paste is lovingly homemade fresh every day.
Taking a bite out of one of the fresh grilled kintsuba, with it's slightly sweet bean paste and chewy skin, was a truly special moment. Unlike kintsuba I had tried in the past, when you bite into one of these you can really feel the texture of the beans.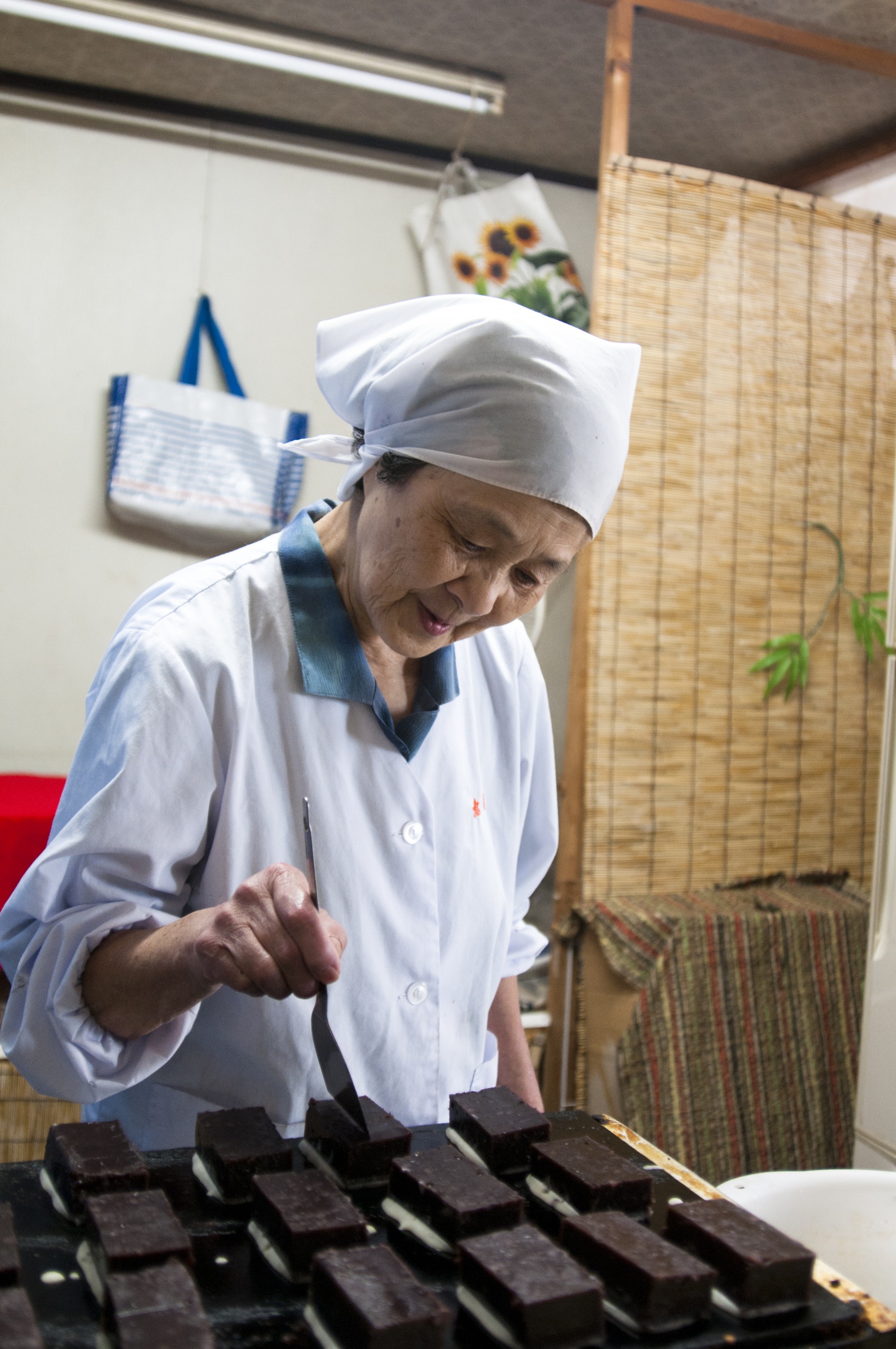 Kameya
| | |
| --- | --- |
| address | 7-36 Akiba-cho, Beppu-shi |
| hours | 9:00-17:00 |
| closed on | Wednesdays |
| tel | 0977-27-8803 |
| parking | None |
| recommended for | Kintsuba 120 yen |