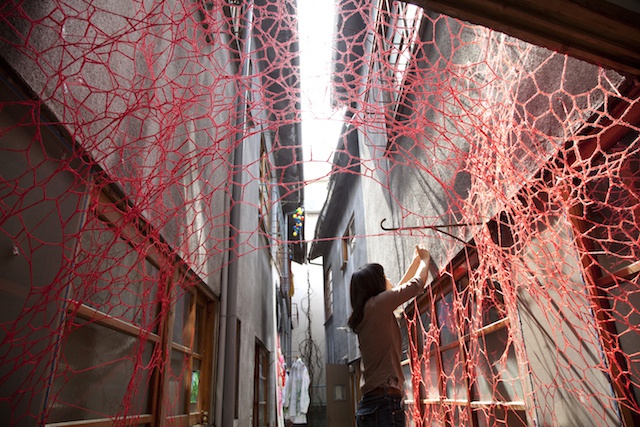 "It was conceived as a place where many artists would gather. When the festival organizers were looking for venues, they came upon this building, which was scheduled for demolition. The owner of the building was a bit uneasy about renting the property to people without a defined purpose, but eventually she consented to rent the building, saying she wants to support the activities of young people any way she can," said Katsu-san*, one of the artists living at Kiyoshima Apartment. He was also a participant of the festival that started this space in 2009.
*San is a common honorific and is a title of respect comparable to Mr. or Mrs. in English.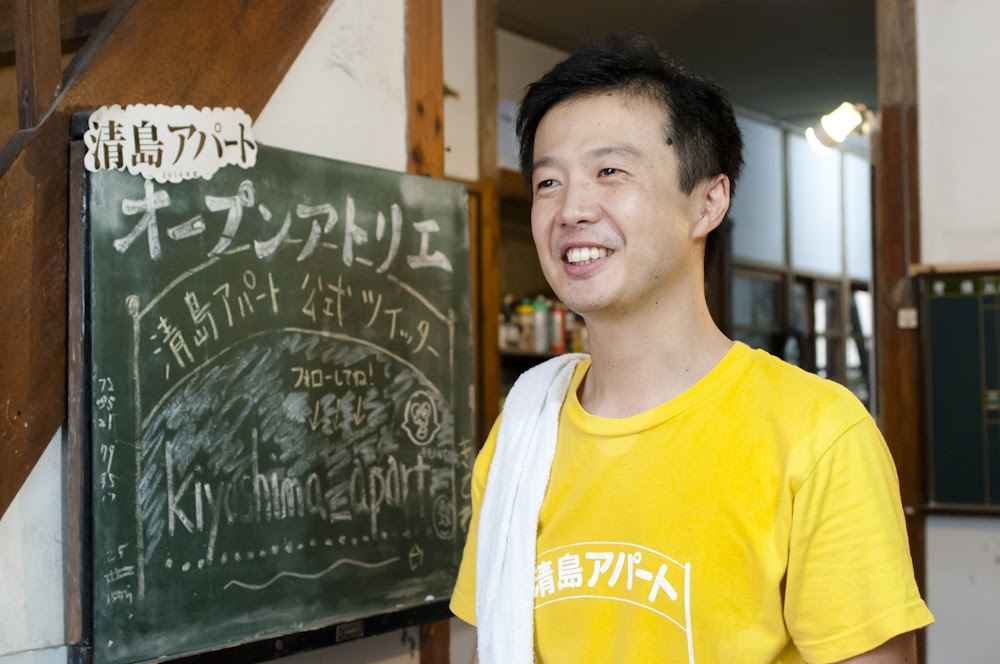 "At the peak of the festival there were more than 40 artists coming here per day – in total there were 132 groups of artists. Even the building's owner seemed quite happy to see the place so lively. When I first met her she was walking with a cane, but by the time the festival was halfway over I started seeing her walking without it, which made me very happy." Katsu-san wanted to continue improving his art by showing it to local residents, so when the festival ended, instead of returning the building to its former state as was planned, he declared that he would start living there.
According to Katsu-san this building has been a place of interaction between both locals and close friends who have left Beppu to travel around Japan. While I was speaking with Katsu-san, one of his neighbors stopped by. After chatting for a bit, the man said, "See you around," and was on his way. "Once I met someone who heard about Kiyoshima Apartment in the news and came to visit because she used to live here a long time ago. I was really happy to be able to meet her and hear her stories about this building," said Katsu-san.
Every year since 2010 the space has invited eight artists or artist units through an open call for submissions to live and work here. "We actually live together, so there's a strong feeling of solidarity that is formed over time. We respect each other's individual activity," said Katsu-san. Living in Beppu, interacting with the people, and making art – these are the things that are central to the artists who live in Kiyoshima Apartment. Sharing in the pursuit of a common goal, they say, isn't something they actively think about – it's a visceral feeling. "I think this place, Kiyoshima Apartment, may have some kind of mystical power over us." Evolving almost like a living organism, Kiyoshima Apartment only continues to become more intriguing as time progresses.
2016 Kiyoshima Apartment Resident Artists
arthorymen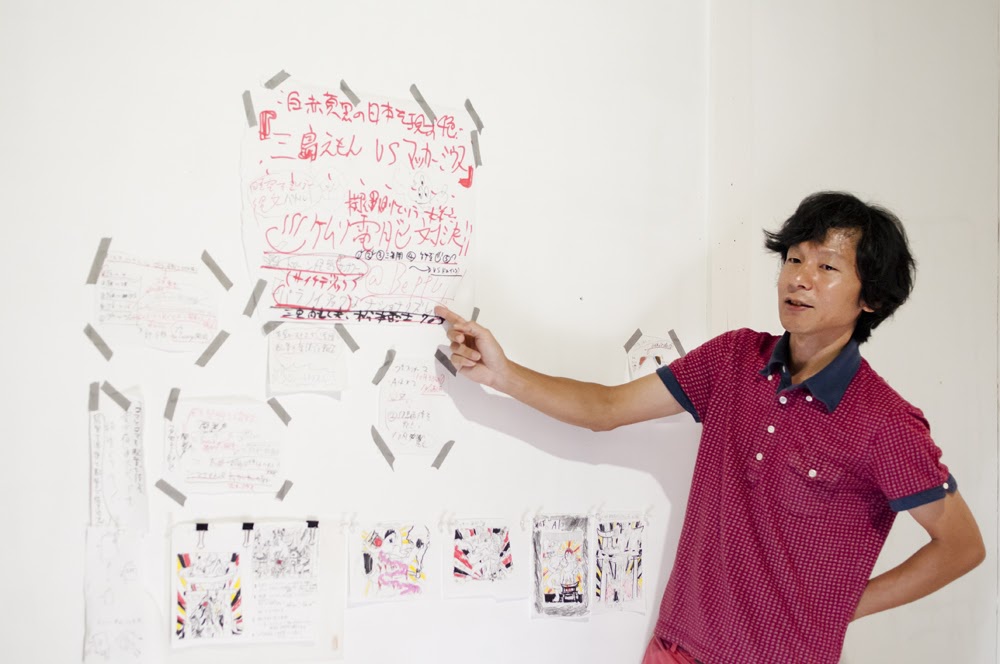 Goya Iijima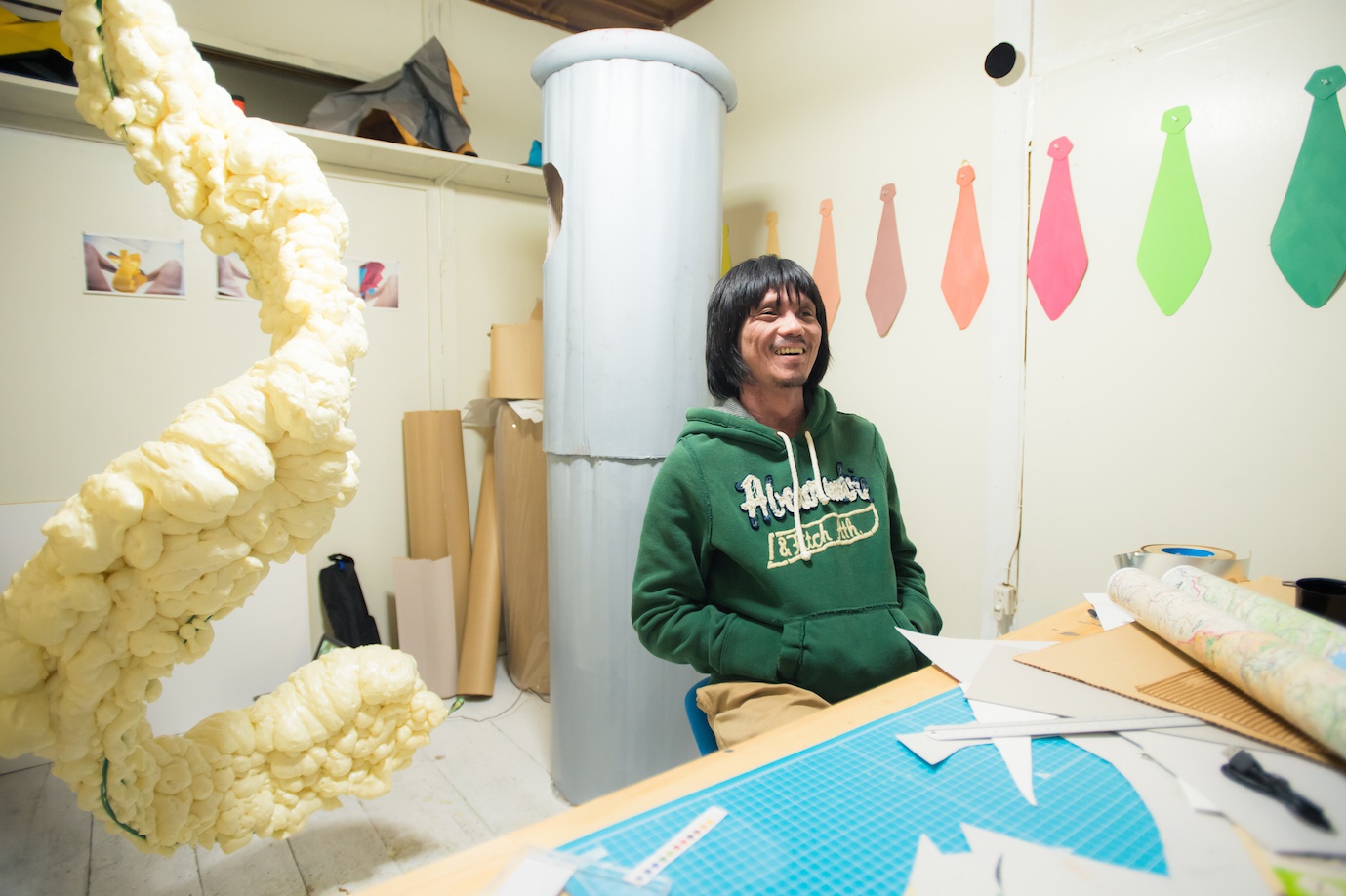 Yukari Ohira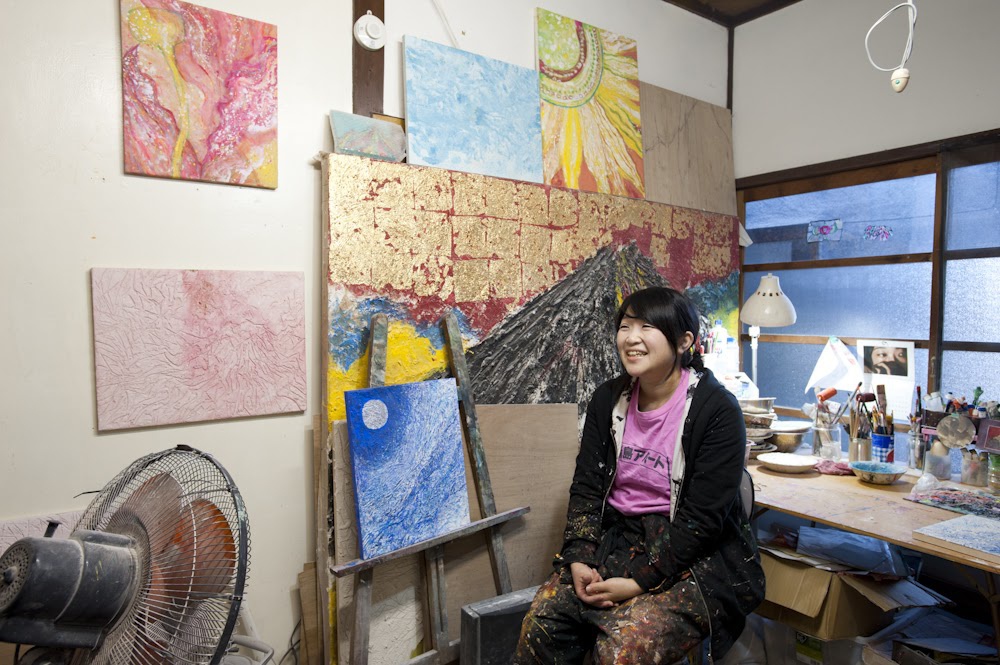 Takayasu Ono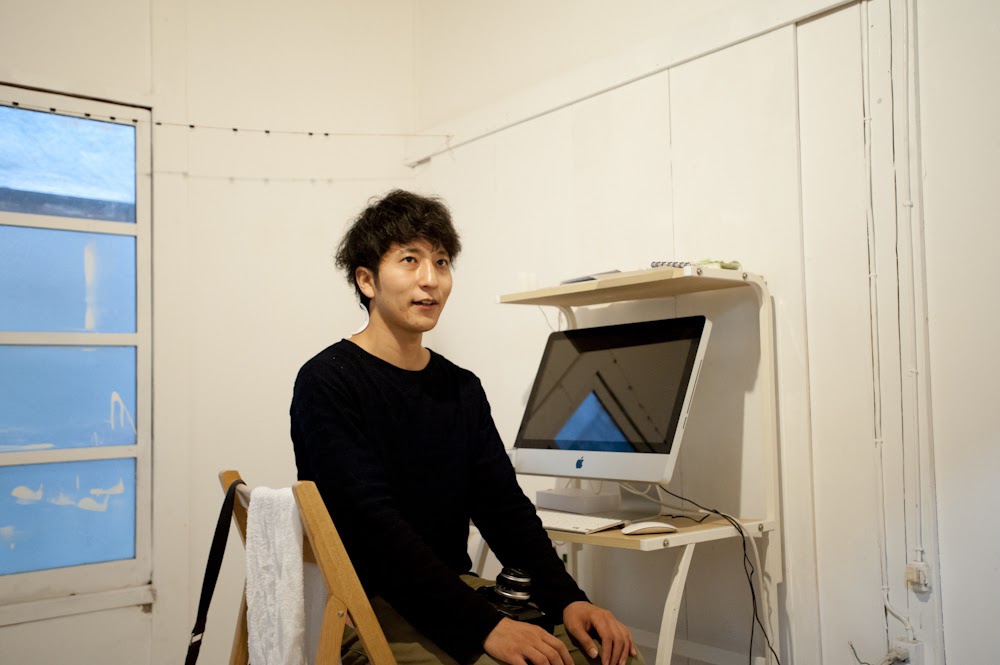 Masamitsu Katsu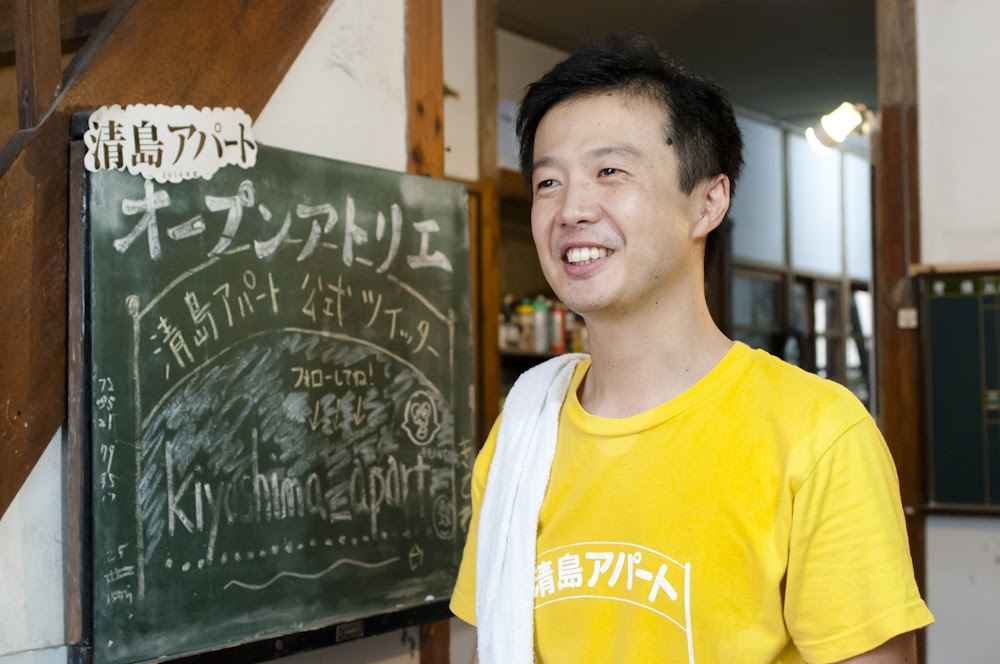 Kohei Sekigawa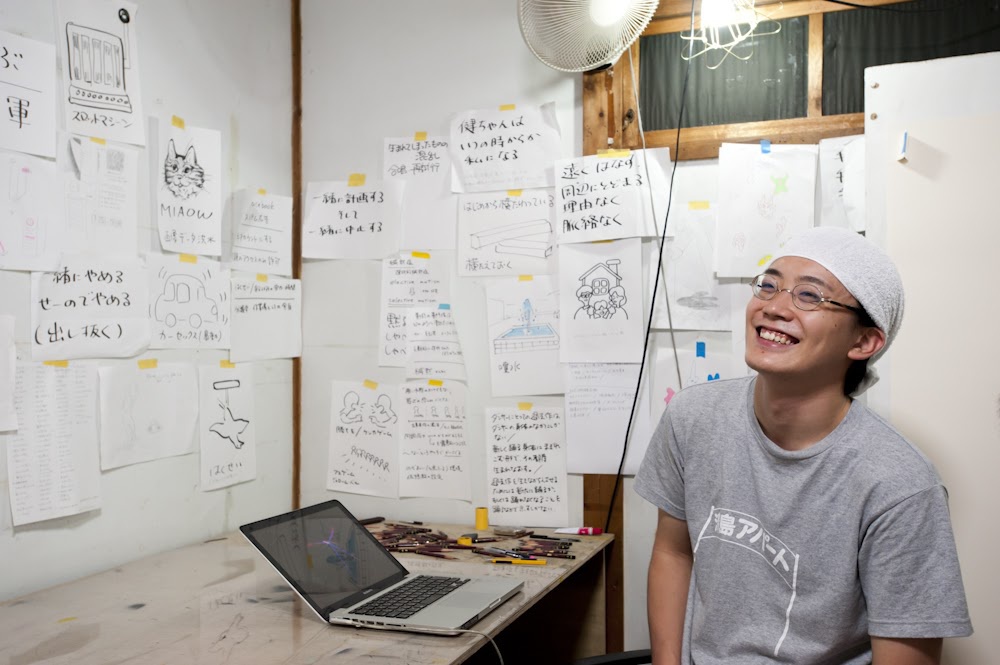 Tabi suru fukuya-san Made In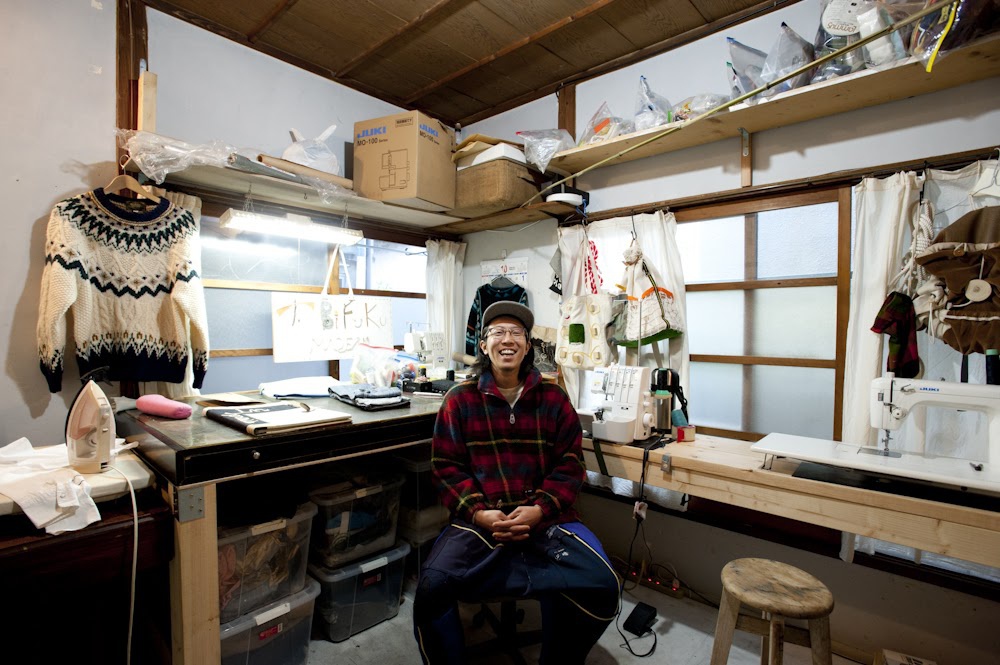 Rina Nakano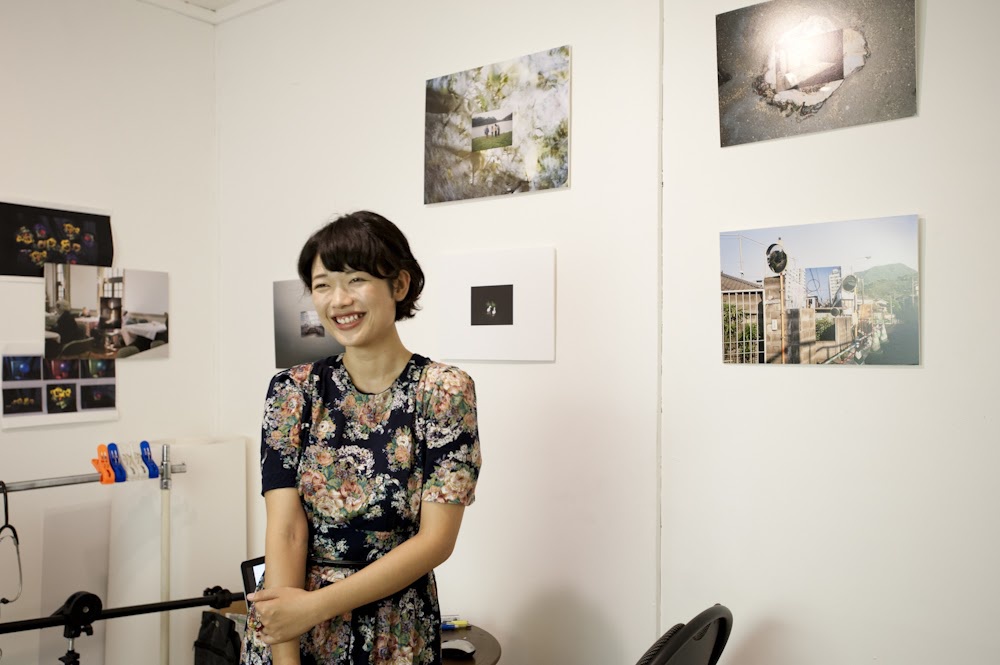 Kiyoshima Apartment
address
2-27 Suehiro-cho, Beppi-shi
hours
sometimes open to the public
*For details contact the BEPPU PROJECT at 0977-22-3560


parking
N/A