Here you will often see families with young children; many appearing to be tourists. "Whenever we have customers with young children, I seat them right in front of the big fish tank. The kids always enjoy watching the fish," said the young proprietress of both this restaurant and the hotel next door, Yuhi. "Sometimes we see taxi drivers come in during breaks in their work days. Also many of the guests staying at the hotel come here for breakfast, lunch, and dinner."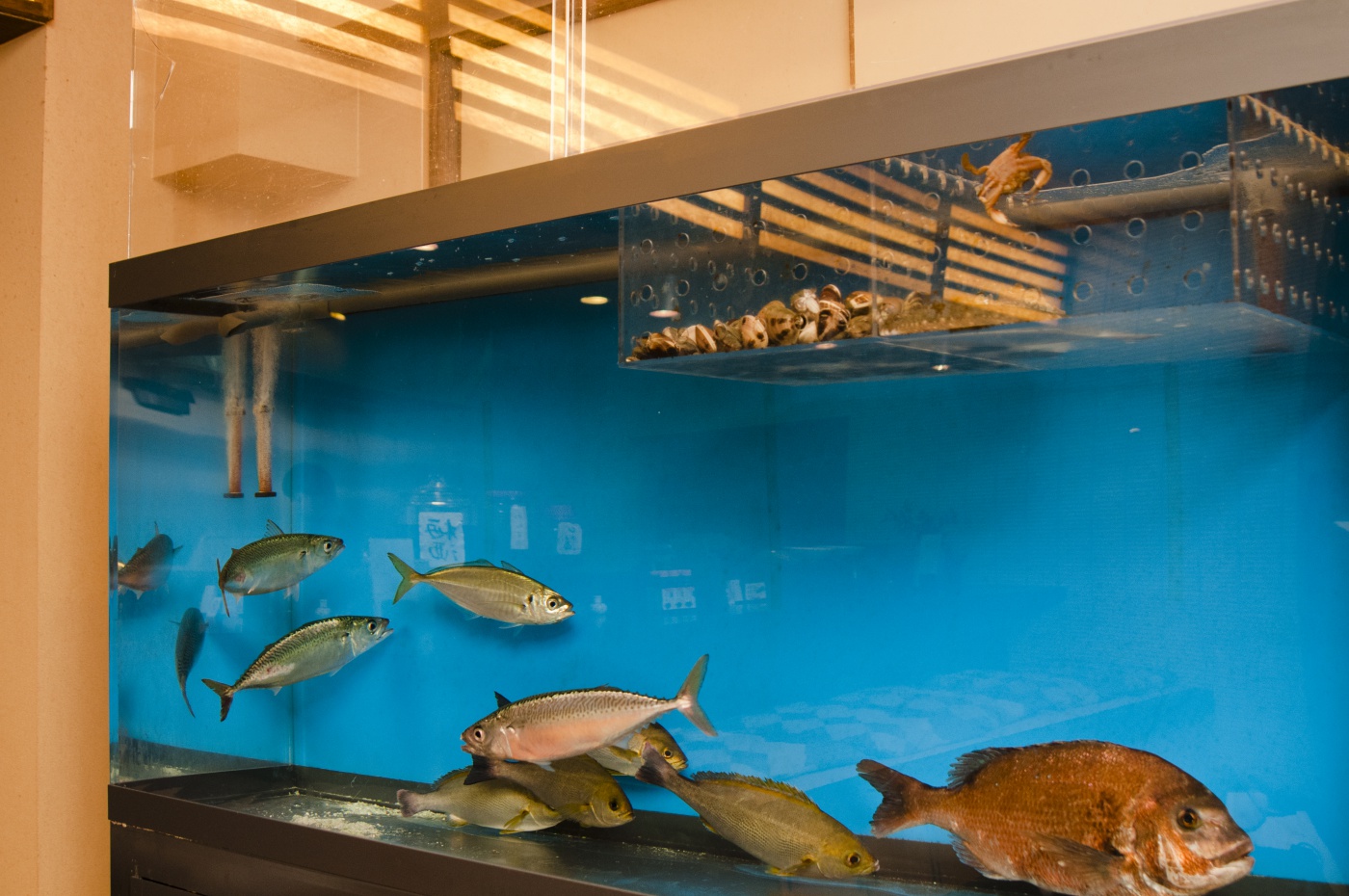 On the counter I saw a spread of a la carte dishes such as roasted horse mackerel. "We get our fish fresh every morning from the Beppu Market," said the head chef. At the far end of the kitchen I could see an earthenware pot, which I soon learned contained the restaurants secret sauce — a recipe that has gone unchanged since the restaurant was first established. Their deluxe tempura rice bowl is topped with a generous coating of the secret sauce. Large shrimp with crispy tempura batter are piled on high, and even the sweet sauce coating can't take away from the satisfying crunch of each bite.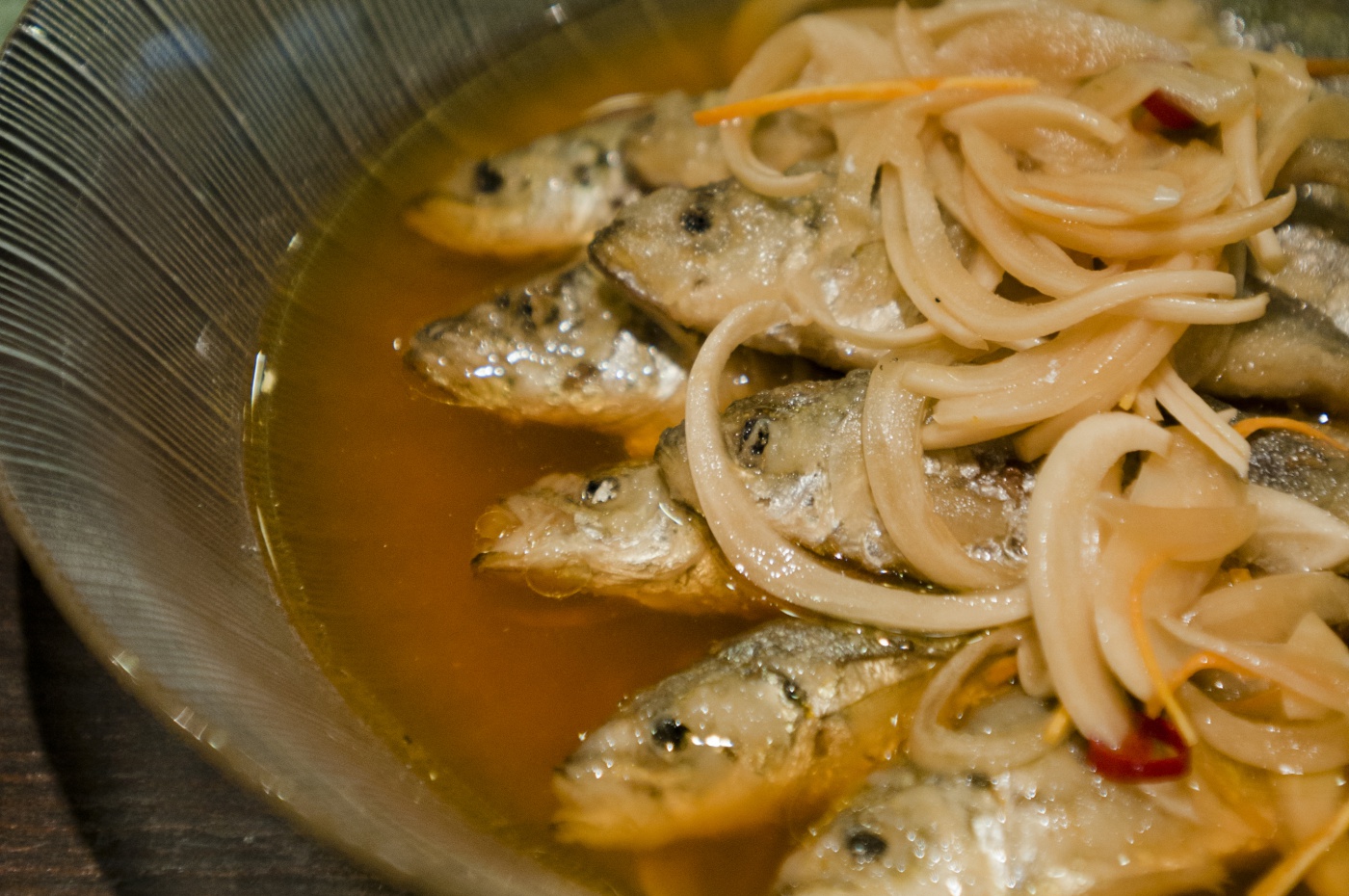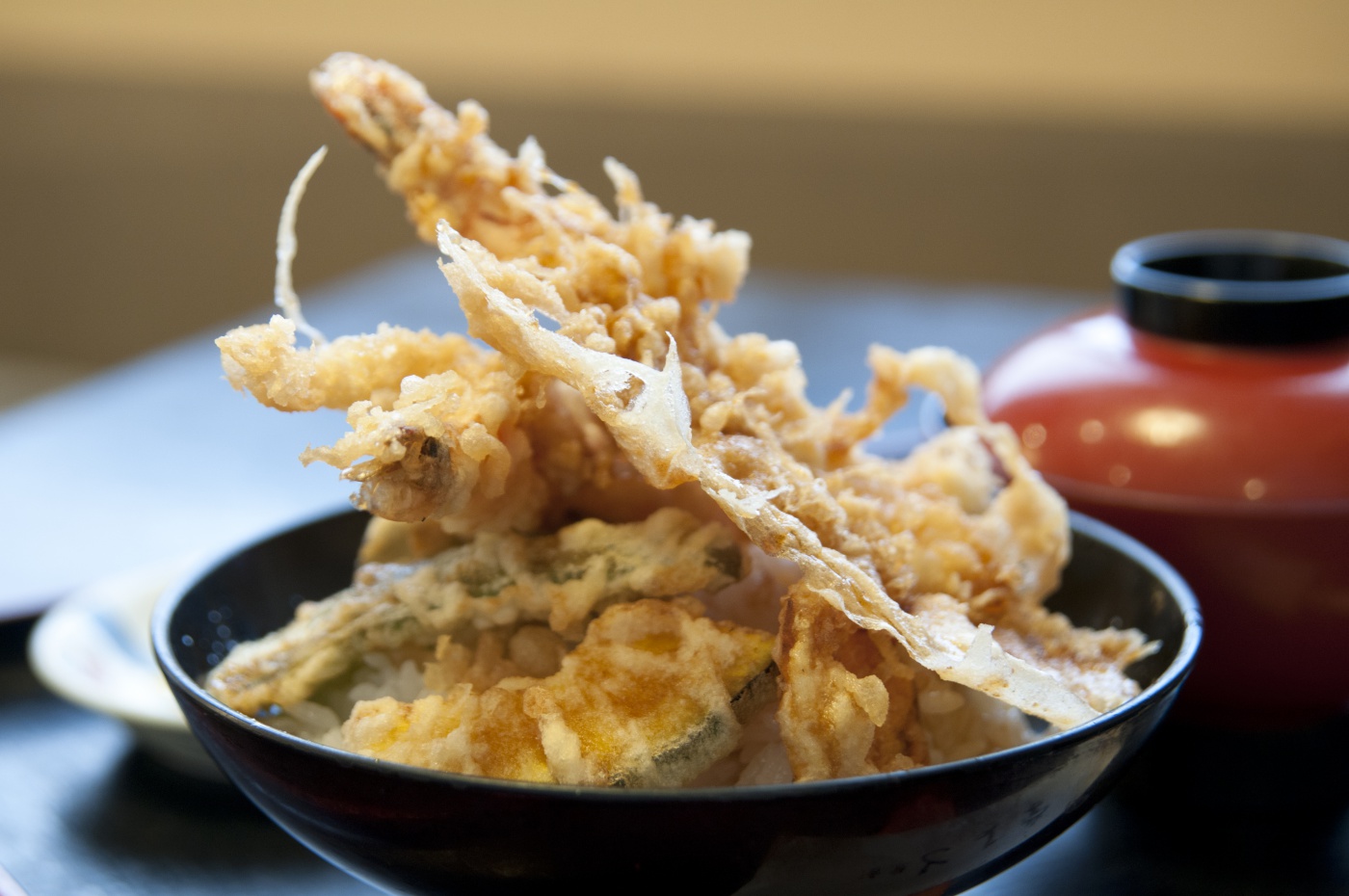 Children surround the fish tank watching in awe as the restaurant staff busily moved about. Even at crowded times like noon, the staff still take the time to entertain the children, saying things like, "Look at that big one, it's really swimming fast!"
Near the cash register was a sign that said "Lunch + Relaxation Time + Onsen* 3 hours for 3,150 yen". "After you've finished eating, you can take a bath at the onsen for just 300 yen more," said the staff. I figured I might as well, and paid the bath entrance fee. I was then shown to Hotel Yuhi, where I soaked in the half-indoor half-outdoor bath. With both my stomach and my body feeling satisfied, I was looking forward to my evening plans.
*An onsen is a public hot spring.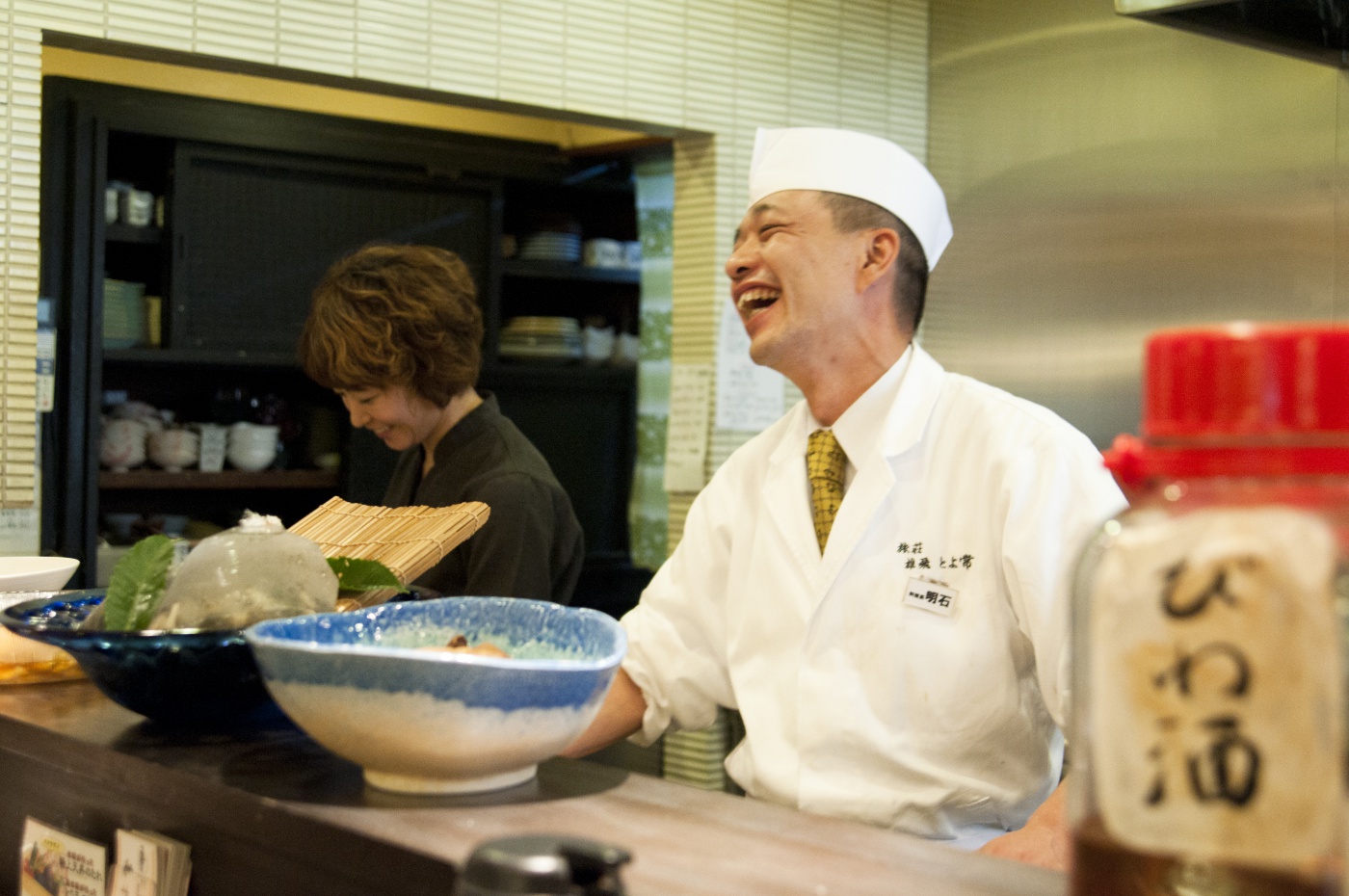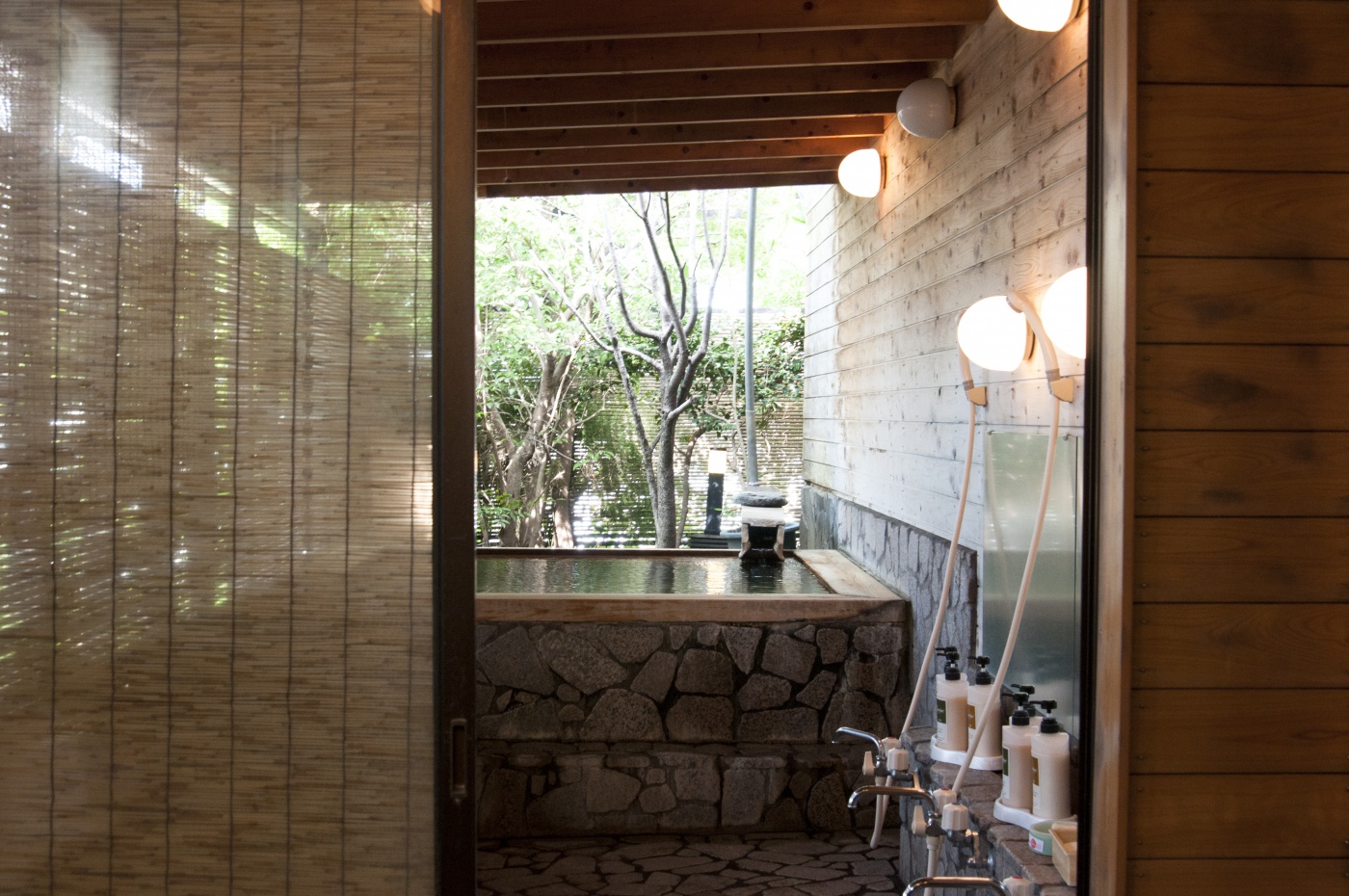 Oshokuji-dokoro Toyotsune Kitahama-Honten
| | |
| --- | --- |
| address | 1F Hotel Yuhi, 2-13-11 Kitahama, Beppu-shi |
| hours | 11:00-14:00/ 17:00-22:00 |
| closed on | Wednsdays |
| tel | 0977-22-3274 |
| recommended for | Deluxe Tempura Bowl 680 yen |