I took my place at the counter and ordered the recommended seafood bowl set. While I waited for my order to come out, I couldn't take my eyes off of the chef as he silently prepared the fish. With mesmerizing skill and deft he worked, and like magic the fish became beautiful slices of sashimi.
The restaurant is run by a former fishmonger and his son who mans the cutting board. Together they stand behind the counter. "My father knows much more about Beppu's fish than I do. He selects the fish we serve at auction, and my job is to think about how to prepare them," said the chef. The two have a relationship that depends greatly on the other.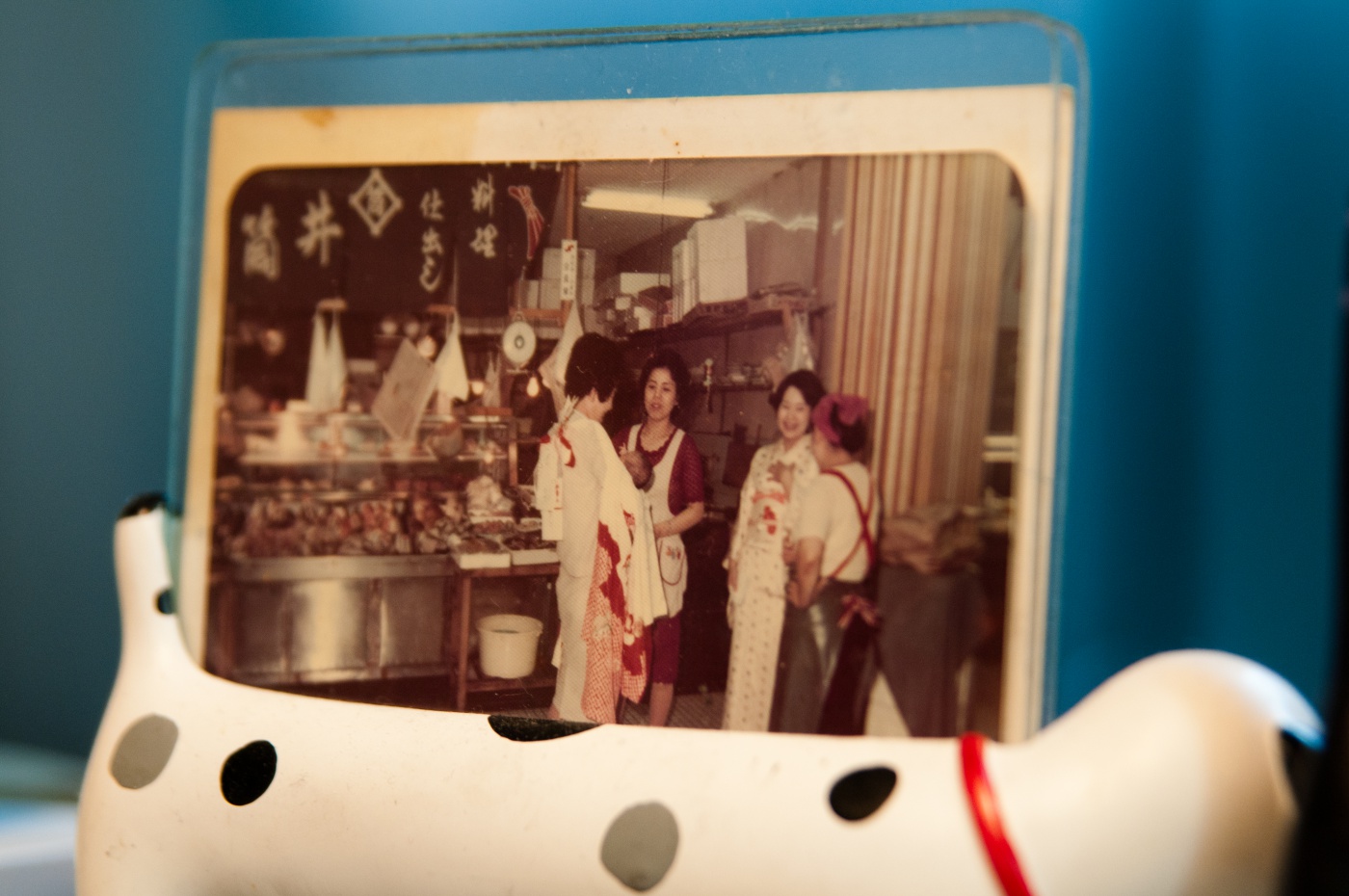 When my order came out, the bowl was piled high with such a liberal amount of seafood that I couldn't even see the rice below. "The ingredients change depending on what we can get, but there's usually 12 or 13 varieties of seafood in there."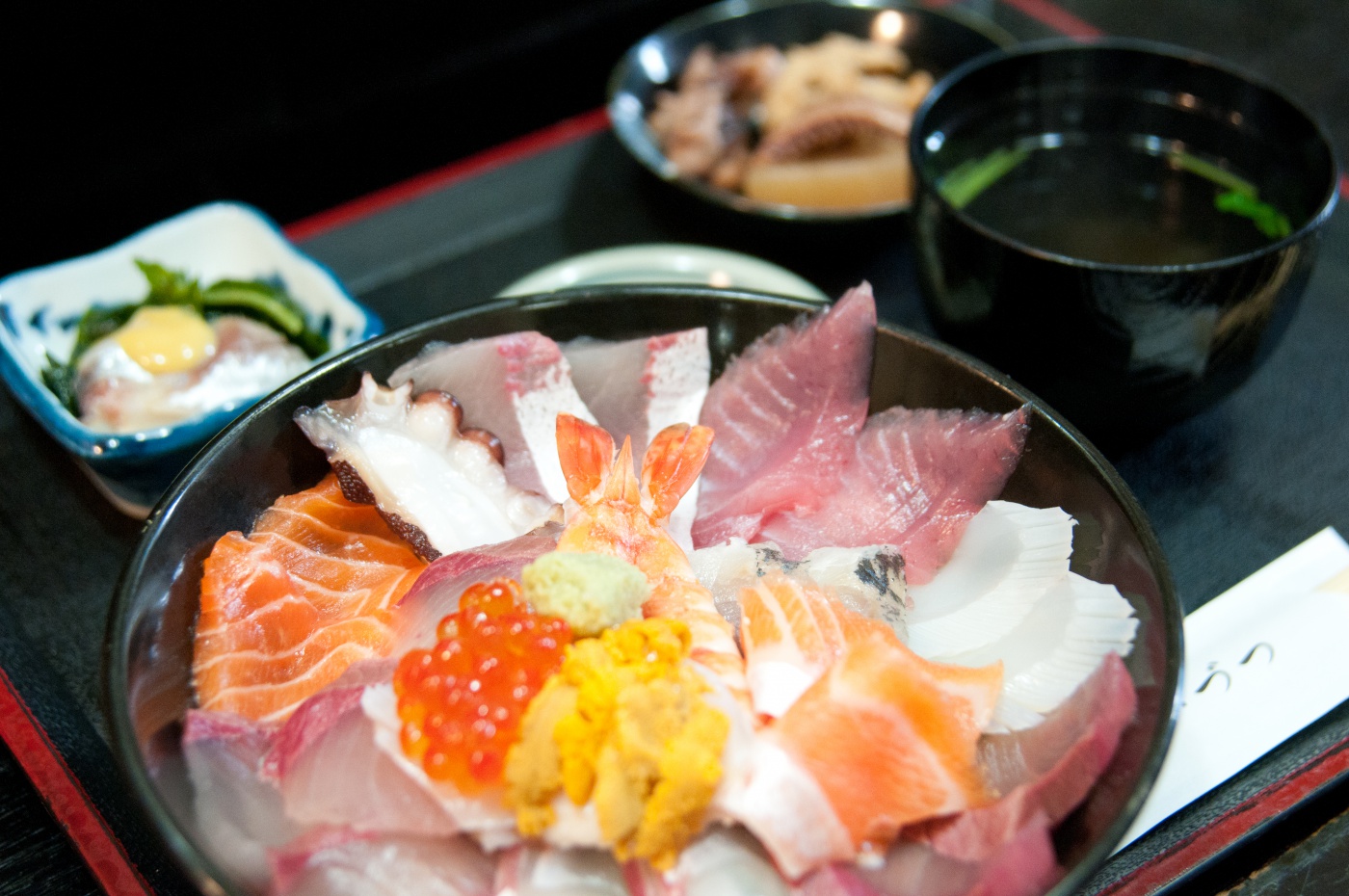 Rather than drizzling soy sauce over everything, as is most common, they told me that eating each piece of fish one at a time, dipped in soy sauce, was the best way to enjoy the flavor of each type of fish used. The set came with a soup made with seasonal ingredients, and two other side dishes.  
The owner's son, Masaki, is a photography fan, and even wears a digital camera around his neck while he cooks. He said it's for documenting the food he makes and for doing research on food presentation. He posts the pictures he takes to a blog, which I checked out once I got home.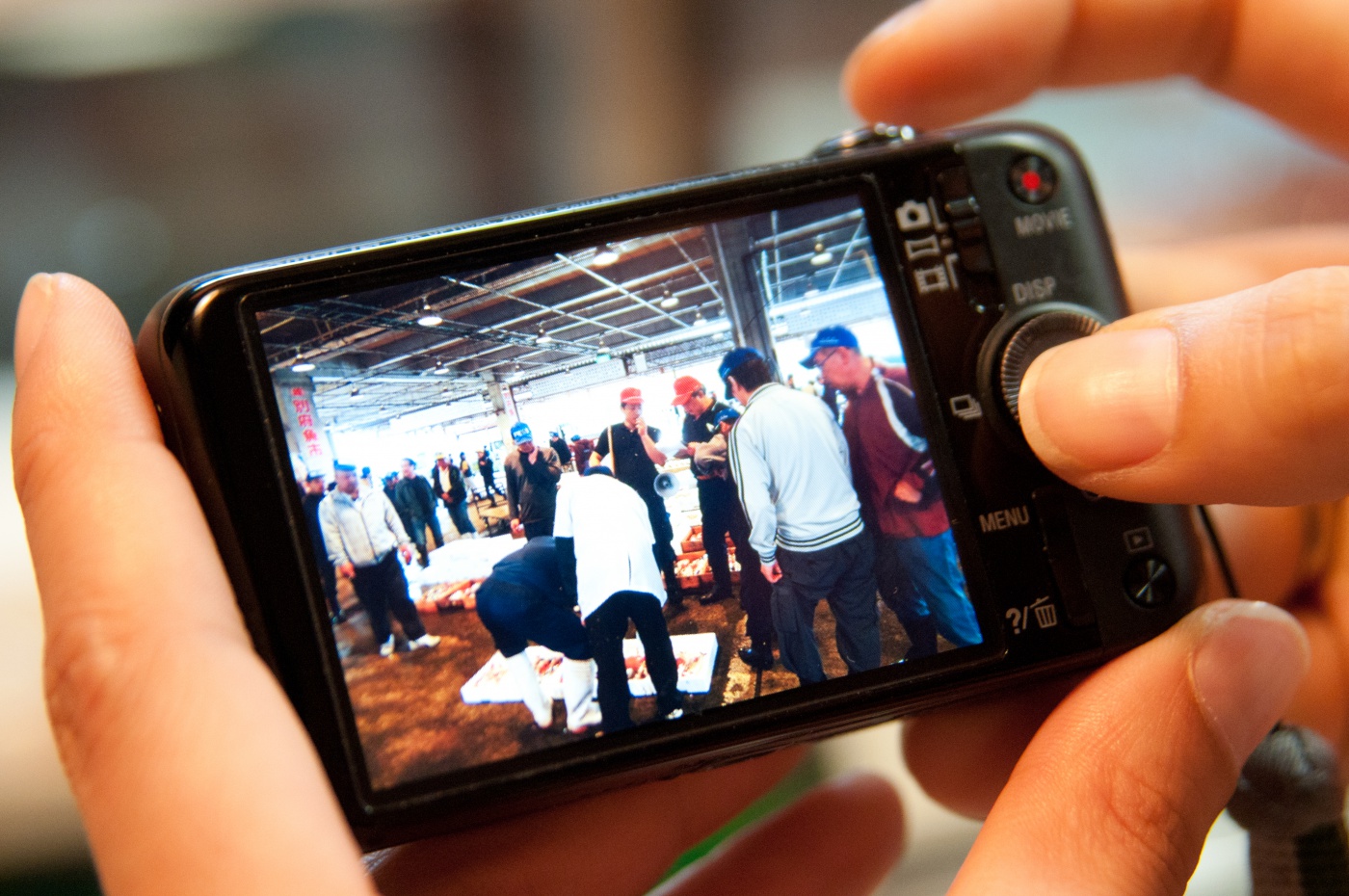 "I'm so full. Thank you for the delicious meal."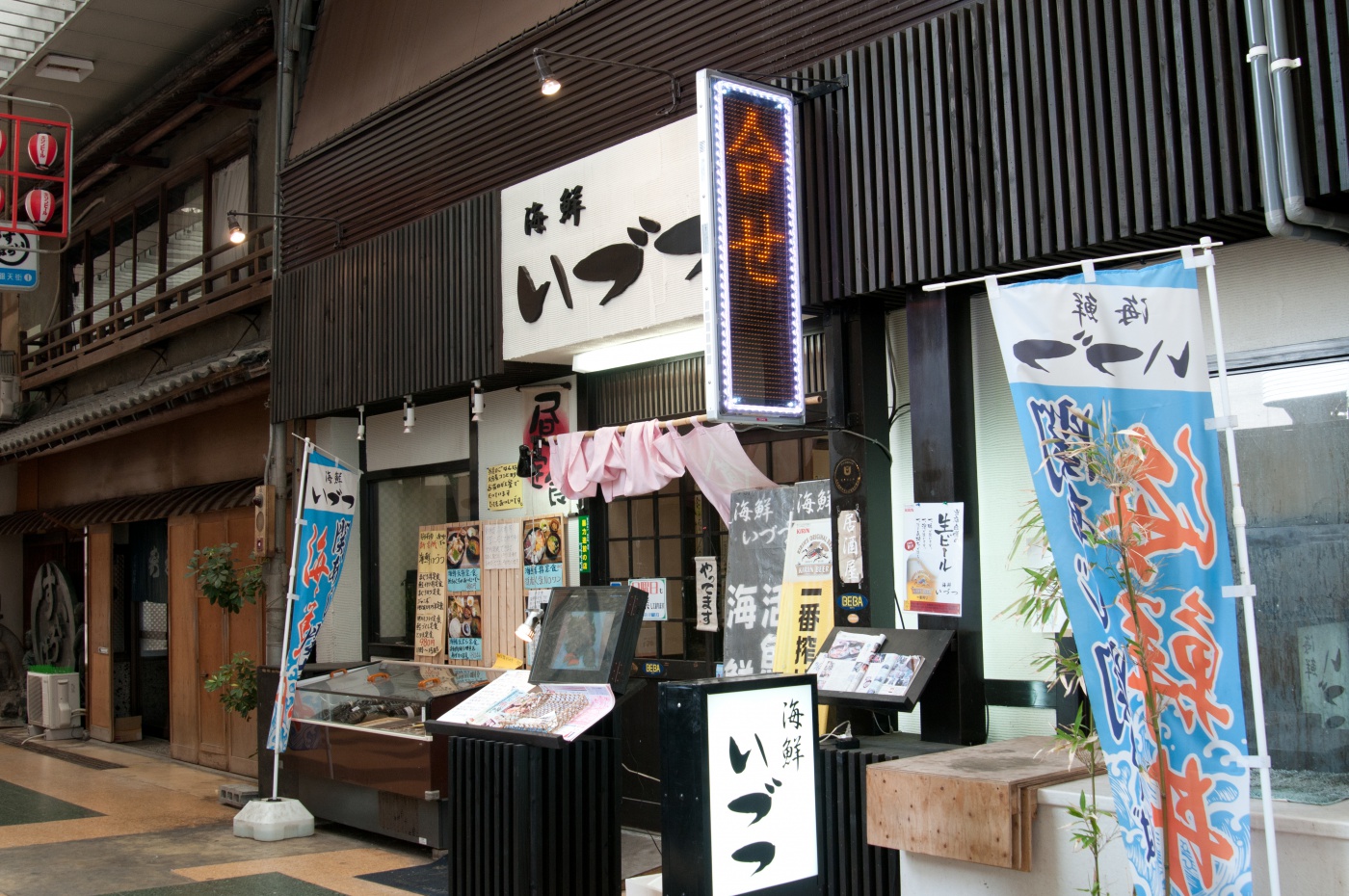 Kaisen Itsuzu
| | |
| --- | --- |
| address | 5-5 Kusunokimachi, Beppu-shi |
| hours | 11:00-15:00/ 18:00-23:00(LO22:00) |
| closed on | Mondays |
| tel | 0977-22-2449 |
| parking | N/A |
| recommended for | Seafood Bowl Set 1,058 yen |