Looking around the restaurant, I saw a little boy eating tofu and a group of people talking, laughing, and toasting with glasses raised. Every person there seemed relaxed, just casually enjoying a meal together.
"I've been coming here since when it was located near Kusunoki Bay, so since about 1955. The amazing thing about it I think is that the taste of the food hasn't changed a bit since those days. The owners are carrying on the traditions of the previous generation owners faithfully. That's why I keep coming here," said the gentleman at the counter. As I learned more about this place from the regulars, suddenly I was asked, "By the way, have you tried the duck soup yet?"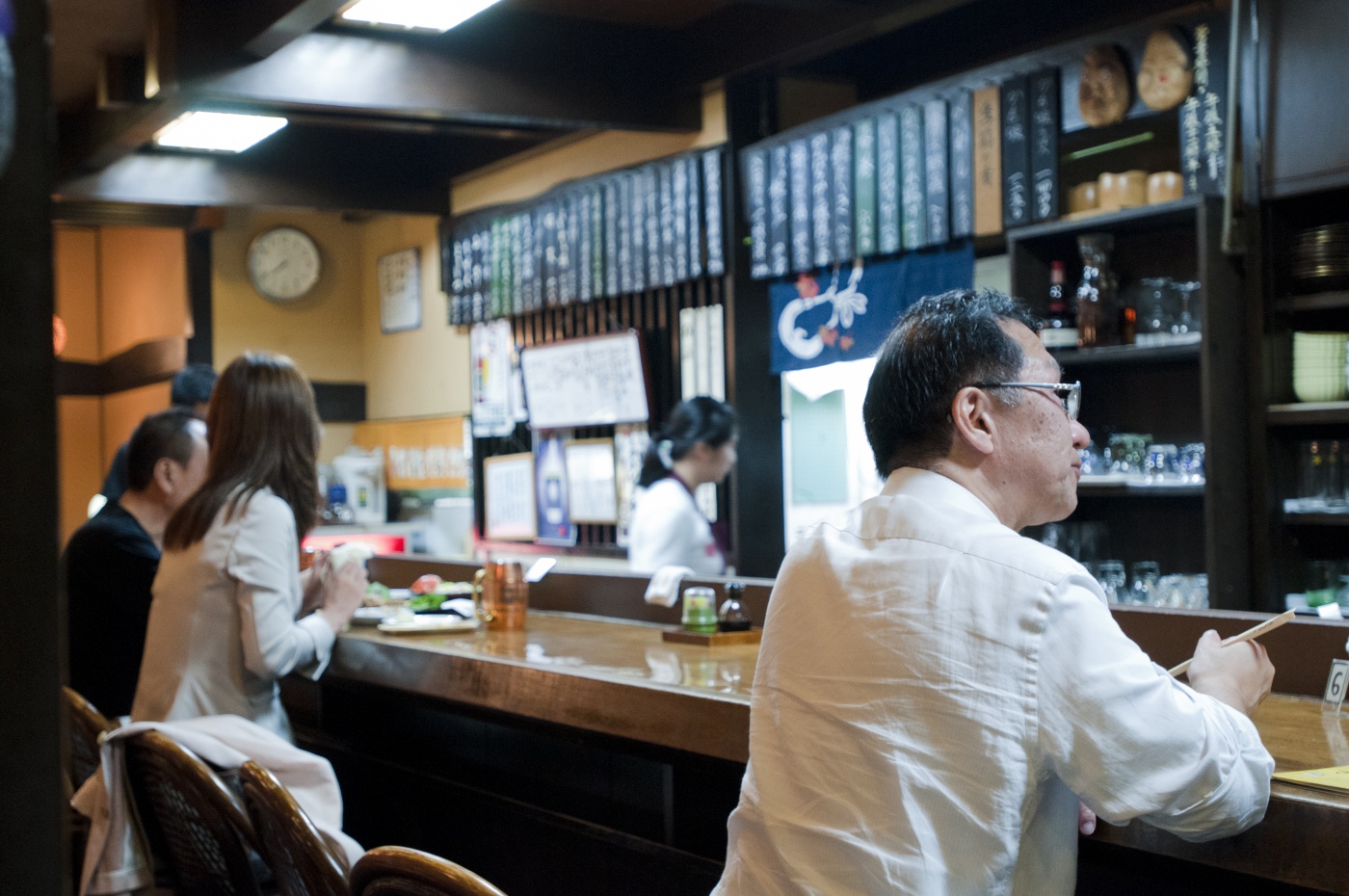 The second generation owner Mori-san worked diligently in the kitchen, and I could hear the sound of pieces of chicken going in the fryer and the fried chicken being chopped with a big chef's knife. "No matter how well you teach someone to cook something, the taste can change completely if you use too much or too little fire. I want to carry on and preserve the flavors passed down to me by my parents, which is why anything that gets cooked with fire I do myself. I want customers to feel the history of this food, which is why we only use domestic ingredients. Even the yuzu kosho*, vinegar, and miso* we make ourselves here," said Mori-san with a smile. Listening to her speak I could sense her pride and spirit.
*Yuzu Kosho is a type of Japanese seasoning made from a paste of chili peppers, yuzu peel and salt, which is then allowed to ferment.
*Miso is a traditional Japanese seasoning produced by fermenting soybeans with salt and koji.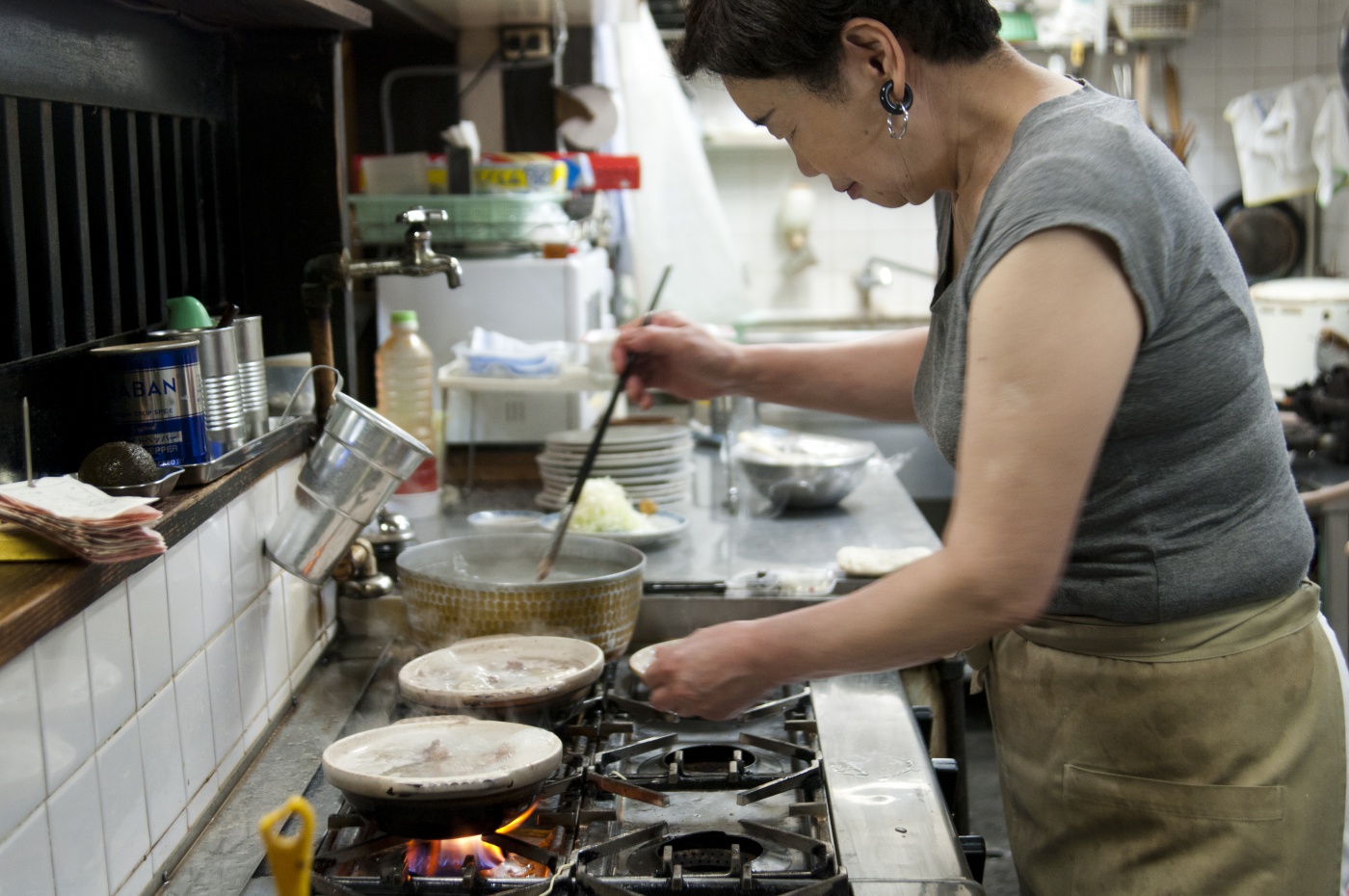 Their famous duck soup dish was originally born from Mori-san's grandfather's hunting hobby. Each bowl of soup is made to order. Duck meat and innards are simmered in an earthenware pot with burdock root and other vegetables. The soup is served in the pot, and when the lid comes off and a slice of yuzu peel is dropped in, the smell is absolutely amazing. Resting beneath the salty duck soup are noodles which go down with a delicious slurp. Perfectly unchanged for decades, this duck soup is one dish I'm sure I'll be coming back for soon.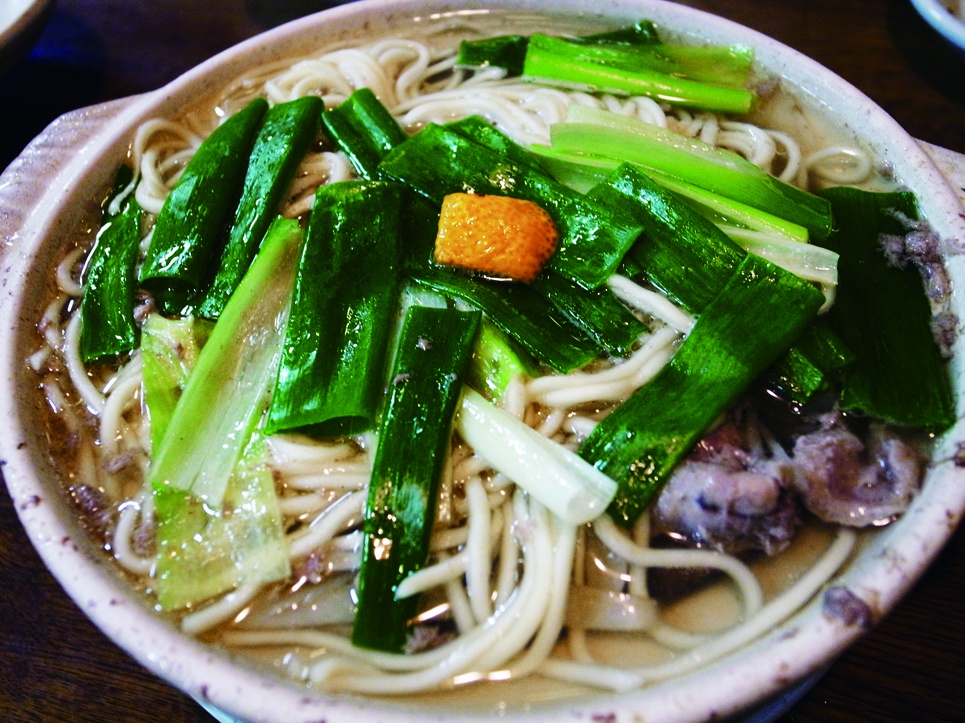 Cyoromatsu
| | |
| --- | --- |
| address | 1-4-31 Kitahama, Beppu-shi |
| hours | 17:30-24:00 (LO 23:00) |
| closed on | Mondays |
| tel | 0977-21-1090 |
| recommended for | Duck Soup 1250 yen (with noodles 1400 yen) |