Once there was a famous chilled noodle restaurant near Matsubara Park. At that time chilled noodles still weren't well known in Japan, but the Beppu locals who ate at this restaurant came to love them. Even those who moved away from Beppu for work or family, would never forget to visit this restaurant every time they came home. Rokusei Matsubara-ten is an attempt to recreate the taste of the chilled noodles eaten at that famous restaurant almost 40 years ago.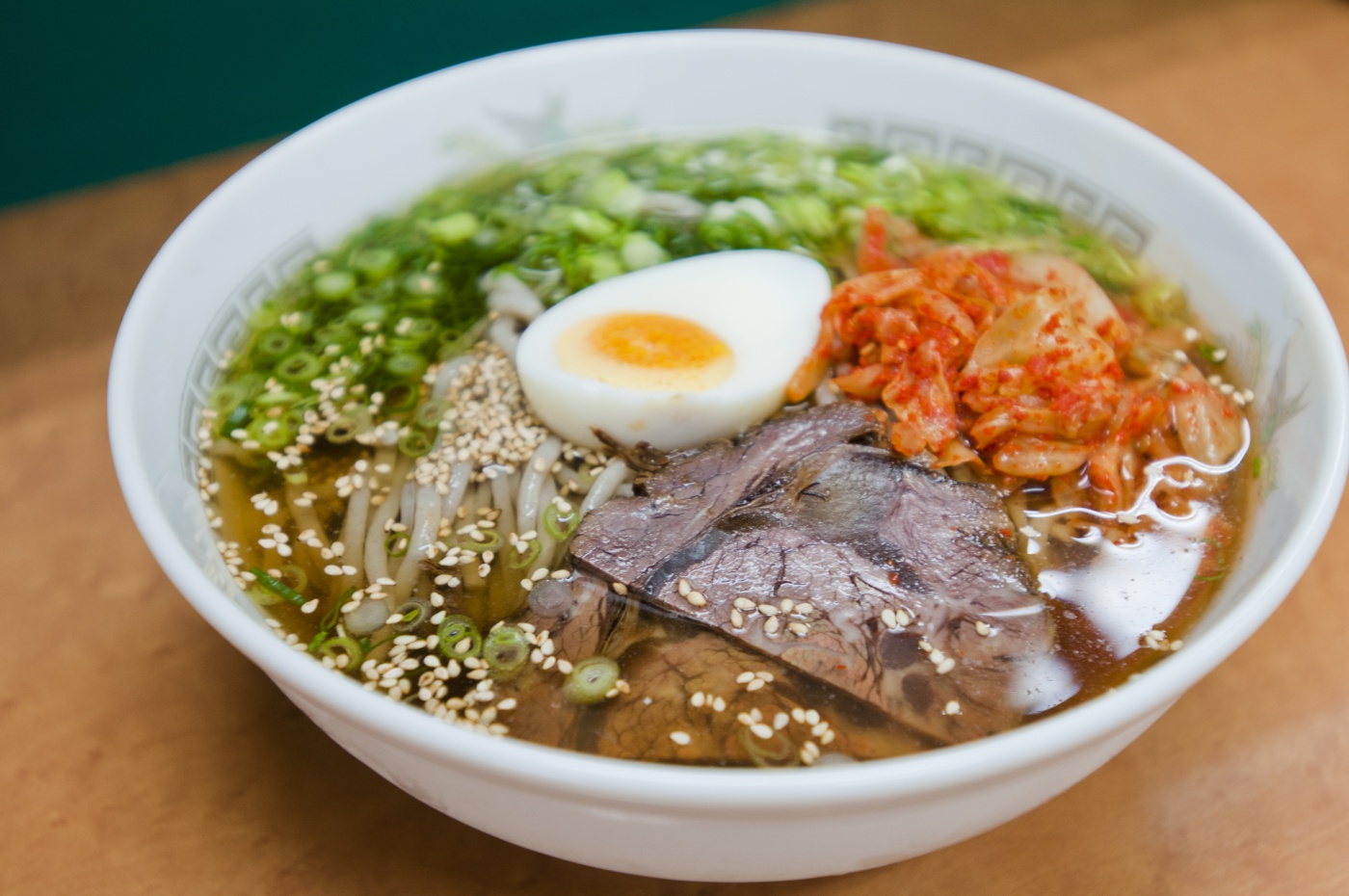 "My father loved food and would often take my mother to nice restaurants. At the restaurant he would tell her, 'Try making this at home.' Even very challenging and complex dishes my mother would fervently research and try to make. Perhaps I was inspired by her. I'm always thinking, 'how can I make this taste even better?' When making chilled noodles, I've tried all sorts of things — changing the amount of soy sauce, the amount of salt — but for this dish, simple really is the best. What I serve now is the result of getting rid of everything unnecessary. The cabbage kimchi is kind of acidic and has a nice texture, right? Most places would serve this with sliced pork, but I use lean cuts of beef with no fat," said the owner. The chilled noodles at Rokusei are not particularly rich, but the flavor is deep and builds as you continue to eat. In the afternoon it's not uncommon for this restaurant to close early when they sell out of soup.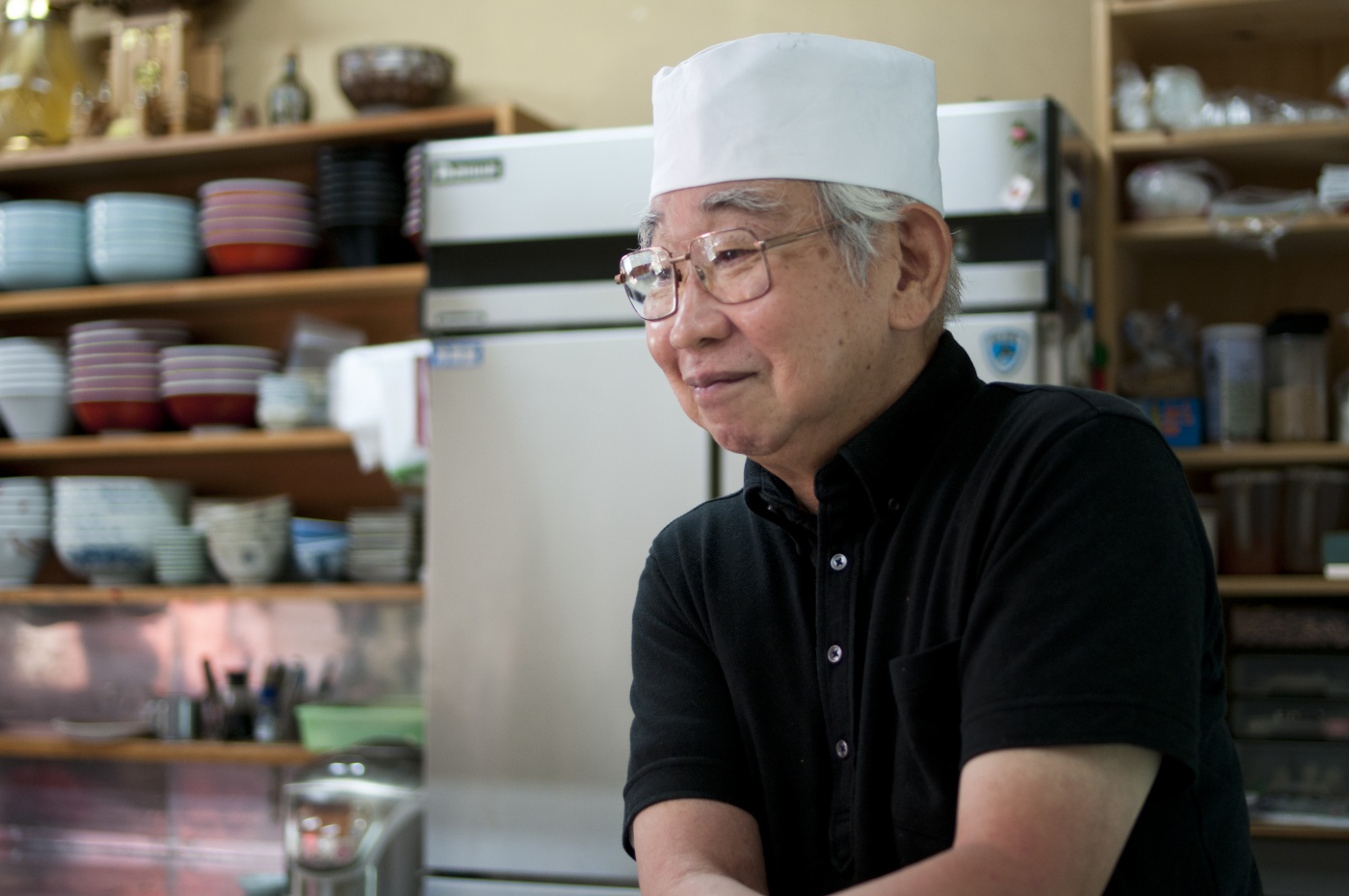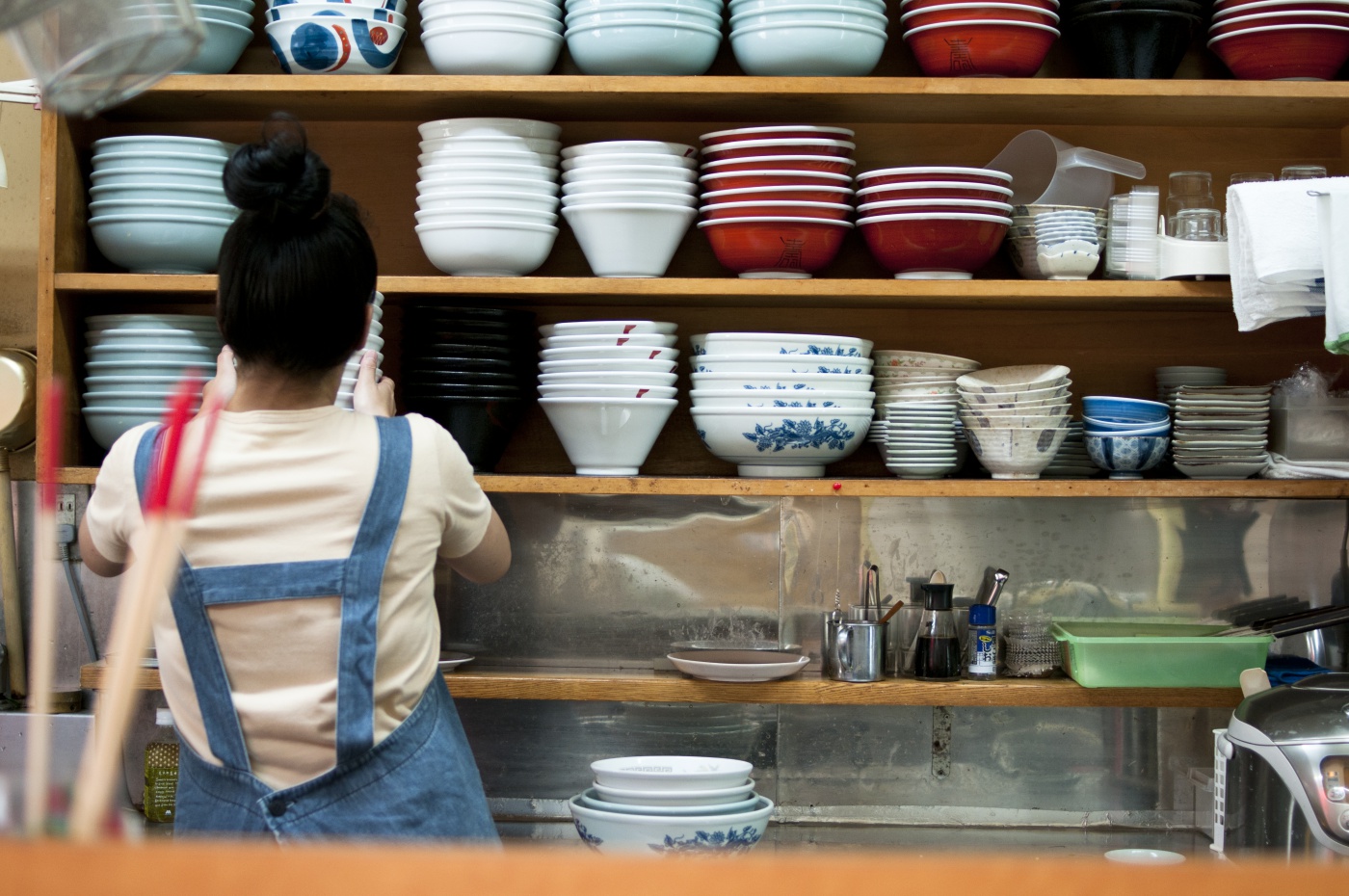 The owner's son is running the restaurant's second branch in Kitahama, where business starts at 7 PM and the small sized bowl of chilled noodles is the most popular item. "After a night of drinking, the large sized bowl is often too much to finish. The late night customers really seem to like the small size." Being able to eat something delicious in just the right amount is something I certainly appreciate as well.
Rokusei Matsubara-ten
| | |
| --- | --- |
| address | 7-17 Matsubara-cho, Beppu-shi |
| hours | 11:30-14:00/ 18:00-20:00 (or until sold out) |
| closed on | Wednsdays |
| tel | 0977-22-0445 |
| parking | Four spaces |
| recommended for | Chilled Noodles 750 yen |