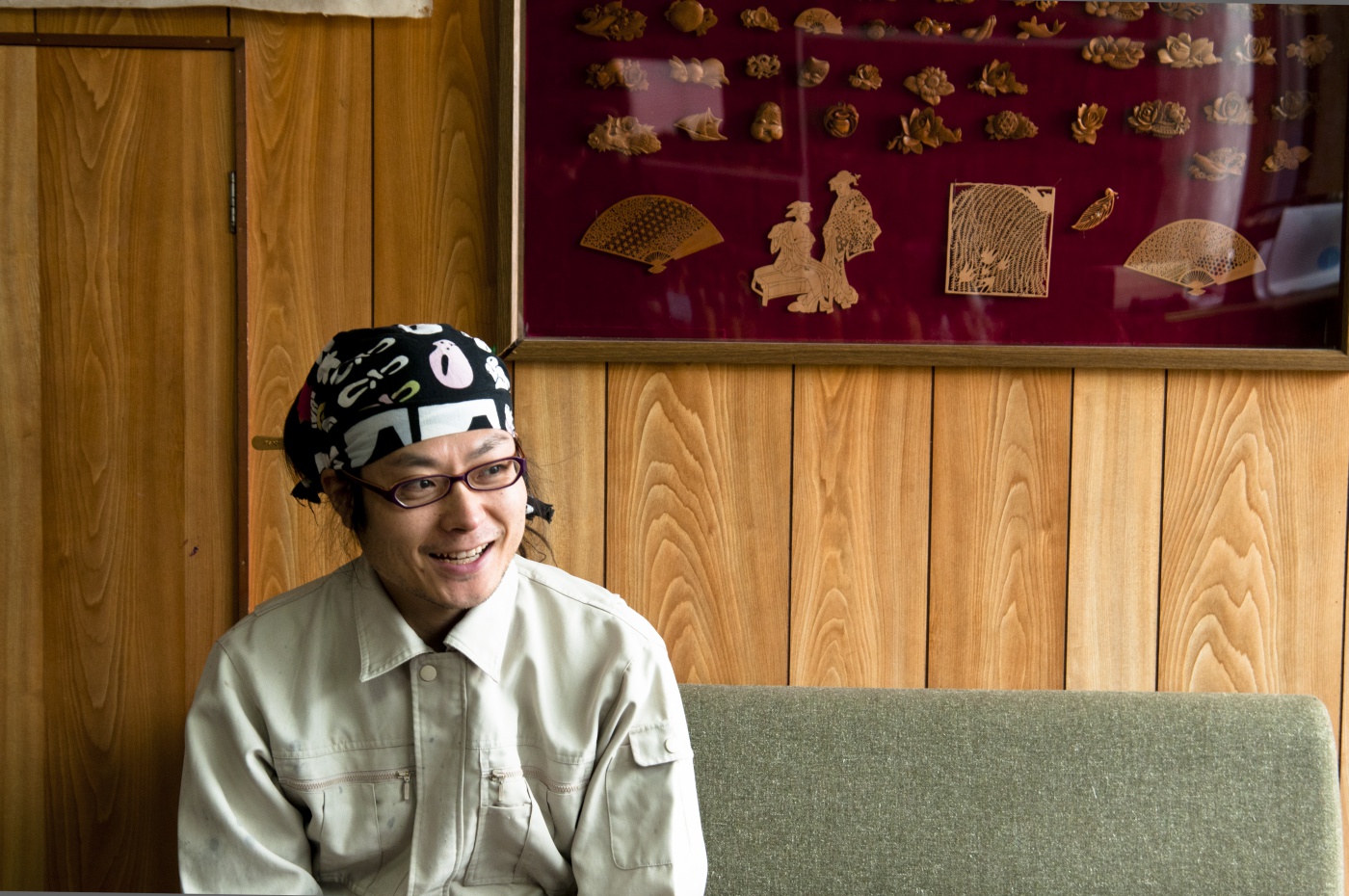 Beppu Tsuge Kogei was founded in 1919 by Ippei Ando. It was a time of economic prosperity, when Ippei's work would sell out completely in an instant. One day a customer came to the store and asked Ippei to rework the peacock kimono ornament which she had inherited from her mother. He told the woman that because the work was so delicate he wouldn't be able to do it, so he traded a new boxwood pendant for the kimono ornament that he made.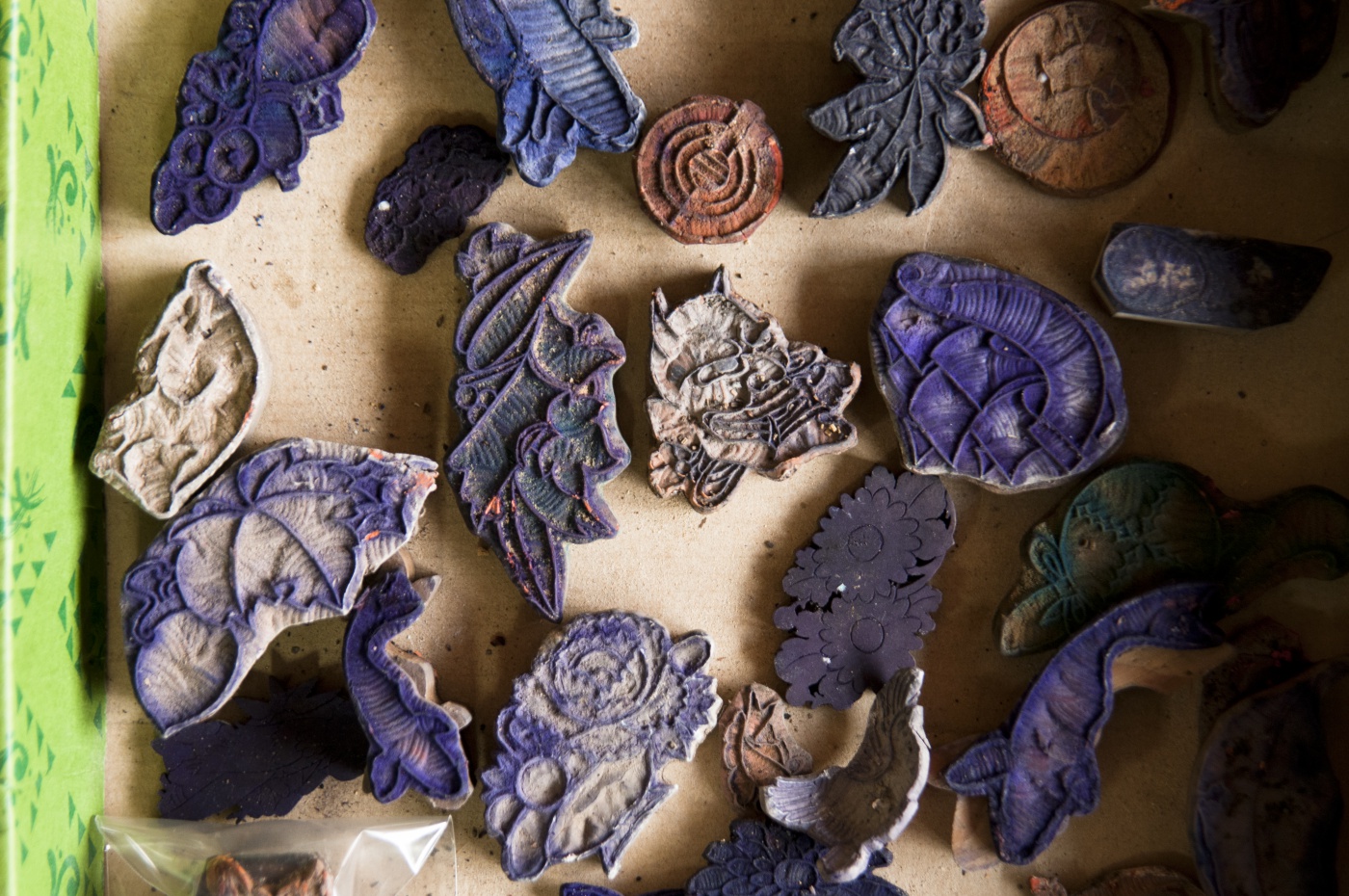 In 2012 when construction began to remodel the store and workshop, things that the family had never seen before started to surface. Goldfish, boats, dragons — countless wooden seals engraved with designs that were popular at that time they were made. I was shown a design which would be used to transfer the lines of the art onto the boxwood. "My grandfather, who made this design, would draw things with incredible detail. When I was little I begged him to draw me a boat, and he drew an incredible boat crashing through the waves. I just a boy though, so I said something like 'I hate it!' and ran off," said Toshiaki's father and third generation owner Yasuo with an embarrassed laugh.
What have these craftsmen learned from past generations? "To approach the craft with a calm heart. If your heart is conflicted, it will certainly show in the work. The most important things are learned from the boxwood. Surely many other craftsmen feel the same," said Toshiaki as his father nodded deeply in agreement.
Generations of craftsmen change, and so changes what kind of work they can make. However, the most important things never change. The craftsman imparts his imagination to the boxwood, creating a living object that will span generations in the home of someone somewhere.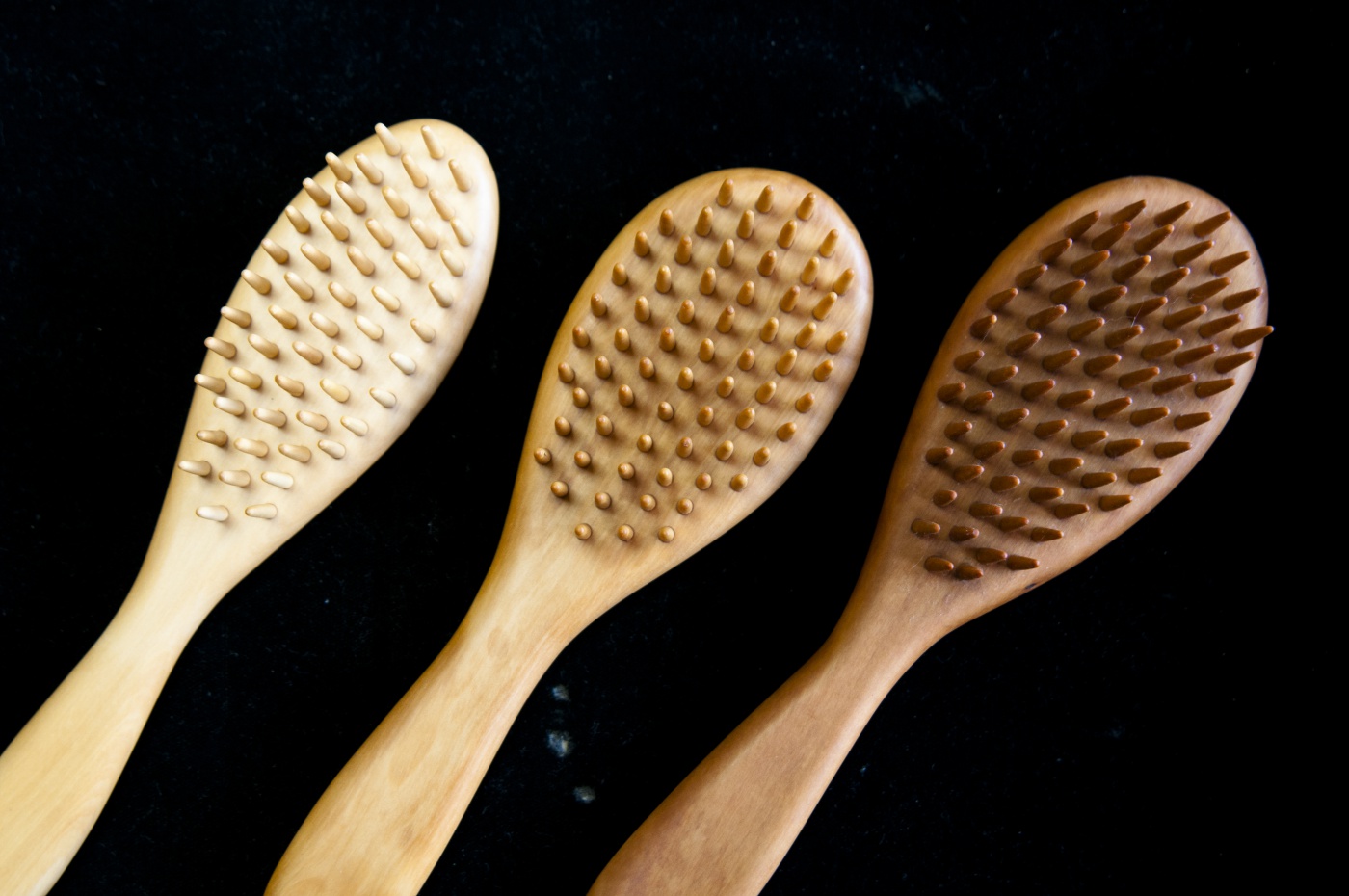 Beppu Tsuge Kogei
| | |
| --- | --- |
| address | 10-2 Matsubara-cho, Beppu-shi |
| hours | 8:30-17:00 |
| closed on | Sundays, National Holidays, Obon Holiday, New Years Holiday |
| tel | 0977-23-3841 |
| parking | Five spaces |
| recommended for | boxwood brush from 3,780 yen, netsuke from 1,080 yen, earrings from 2,160 yen, rings from 2,160 yen |