We passed down a dark and lustrous hallway toward the bath area. Light flooded into the hall as she opened the sliding door. As I soaked in the bath watching the trees outside waver in the breeze, steam gradually rose around me and filled the air with an enveloping warmth. The sound of rustling leaves and the voices of children playing outside seeped into the bath area. Hearing to the peaceful sound of children laughing suddenly gave me a feeling of nostalgia — like the feeling you get when you visit your grandparents.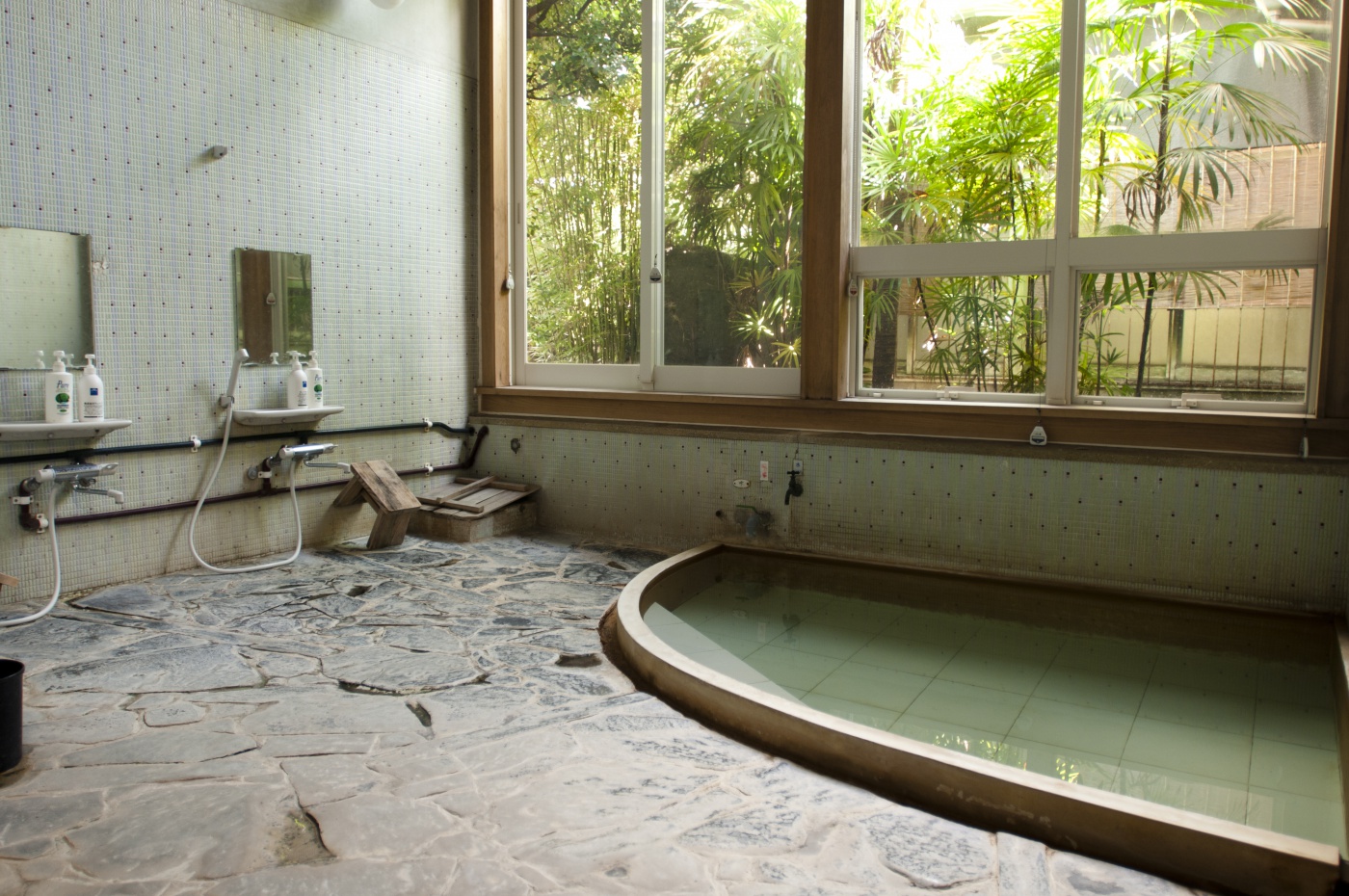 After the bath I took a moment to relax my body in the Western-style room of Yamada Bessou*. "How was the bath?" asked the proprietress. I asked her about the history of the building, and she produced a scrapbook stuffed with old photos and newspaper clippings. She told me about her great grandfather who, while working in Hokkaido, developed an affinity for warm climates and onsen, and would often visit Beppu. He built a vacation home in Beppu for his wife to recover from the frigid weather of Hokkaido. Later, she came to manage this onsen, Kutsutogi no Onsen-Yado Yamada Besso.
*A bessou is a holiday or vacation home.
"Everyone says how much they like this old building — old buildings get cold though, it's not always so great," she said while laughing.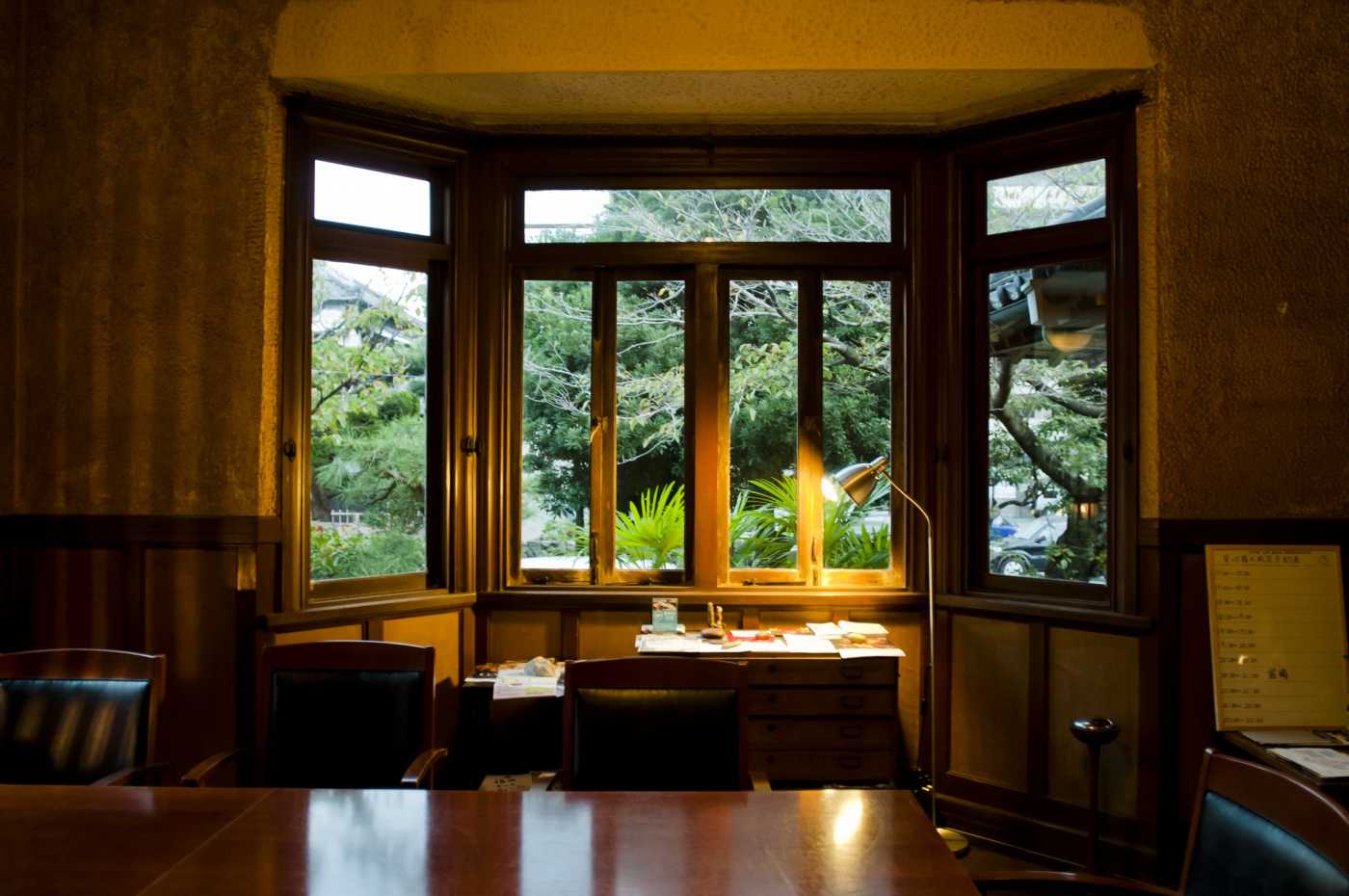 Over the years spent maintaining this more than 80 year old building, there have been some trying times. In those times, she said, there was a person who taught her the meaning of preserving the history of this building.
"When my great grandfather build this building, he used the most modern materials and appliances available at that time. So I feel like I've slowly become able to discern what things must be preserved, while also adopting some modern conveniences of this era. I just hope that this place can offer people a retreat from daily life," she said. As I was putting on my shoes to go, two cute little sisters came to see me off. As they waved their hands together I started down the path toward the street, and even the cherry blossom tree waved its branch as if to say goodbye.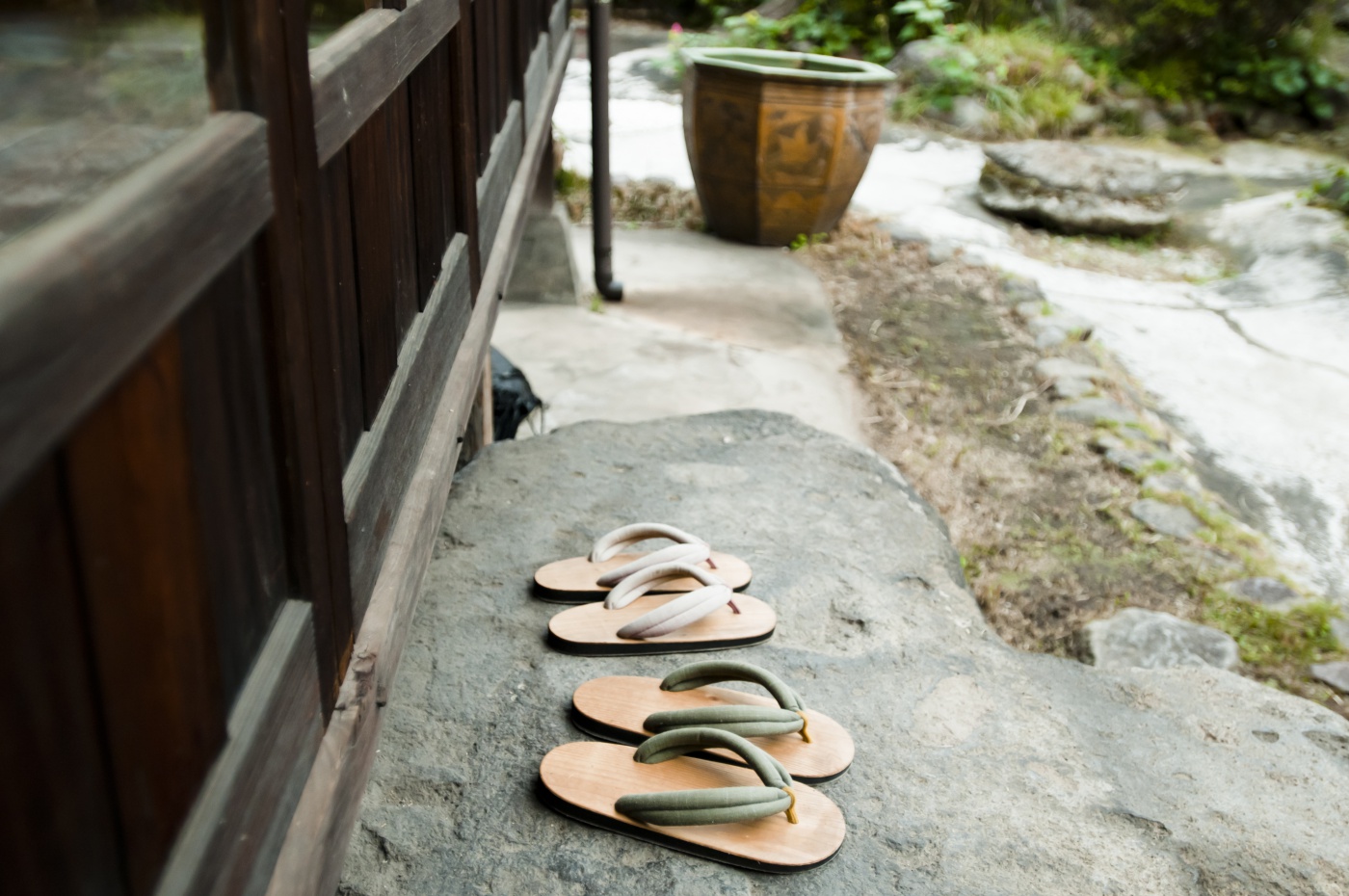 Kutsurogi no Onsen-Yado Yamada Besso
| | |
| --- | --- |
| address | 3-2-18 Kitahama, Beppu-shi |
| hours | 10:00-15:00 (call ahead to ask if the bath is available) |
| closed on | N/A |
| tel | 0977-24-2121 |
| parking | seven spaces |
| recommended for | adult 500 yen / child 250 yen |