Inside were glossy, dark wooden floors and pillars, retro lighting fixtures that gave off a soft glow, and potted plants placed about like pieces of art. The space gave off a sort of romantic warmth, weaving together elements of its long history, with modern sensibilities. Climbing the stairs to the lobby, I happened to pass someone who appeared to have just checked out. "Hi, where are you from?" I asked. "I'm from Nagoya," she said, "I had so much fun I don't want to go home." The relaxing space of Yanagiya somehow makes it feel easier to start a conversation with a stranger.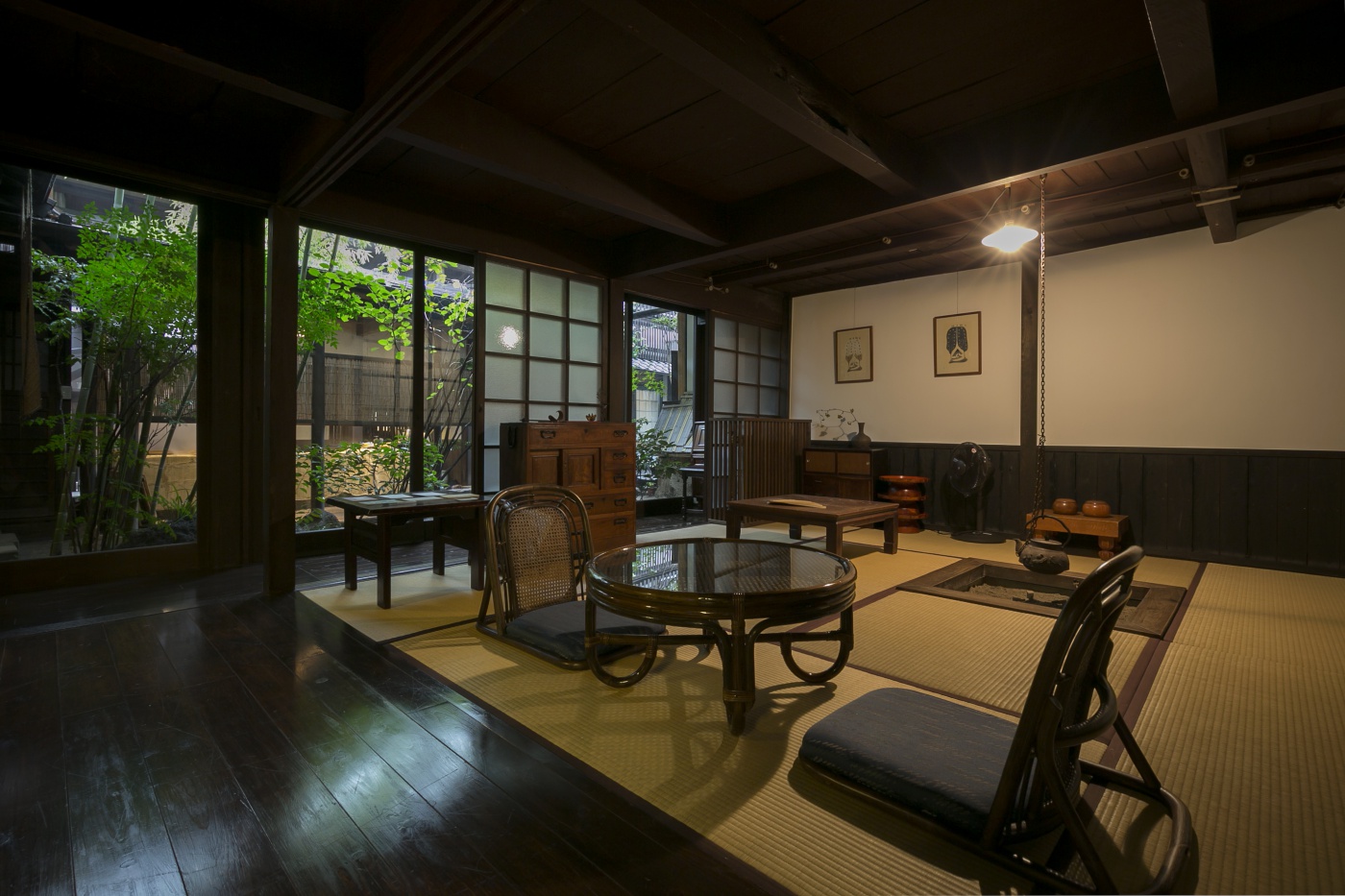 Until 2013 this bath-lodge was called Sakaeya, and was loved by visitors and guests from all across Japan. While retaining much of that history, and as much of the structure as possible, the space was reborn as Yanagiya, a modern bath-lodge. "I think many people have a somewhat negative image of bath-lodges. We've tried to do away with that image by keeping all of the things you would expect from a Beppu health retreat like the onsen* and the food cooked with geothermal steam, while renovating the lodgings to be comfortable and modern. We have many repeat guests," said the owner. Indeed, as is typical of bath-lodges, there are tatami* rooms, and the toilets and sink areas are shared among guests. The small, 4.5 tatami (about 8.2 ㎡) provide the ideal environment if you need some quiet time alone. The guest rooms in the new building are also tatami floors but instead of futons have modern beds.
*An onsen is a public hot spring.
*A tatami is a type of mat used as a flooring material in traditional Japanese-style rooms.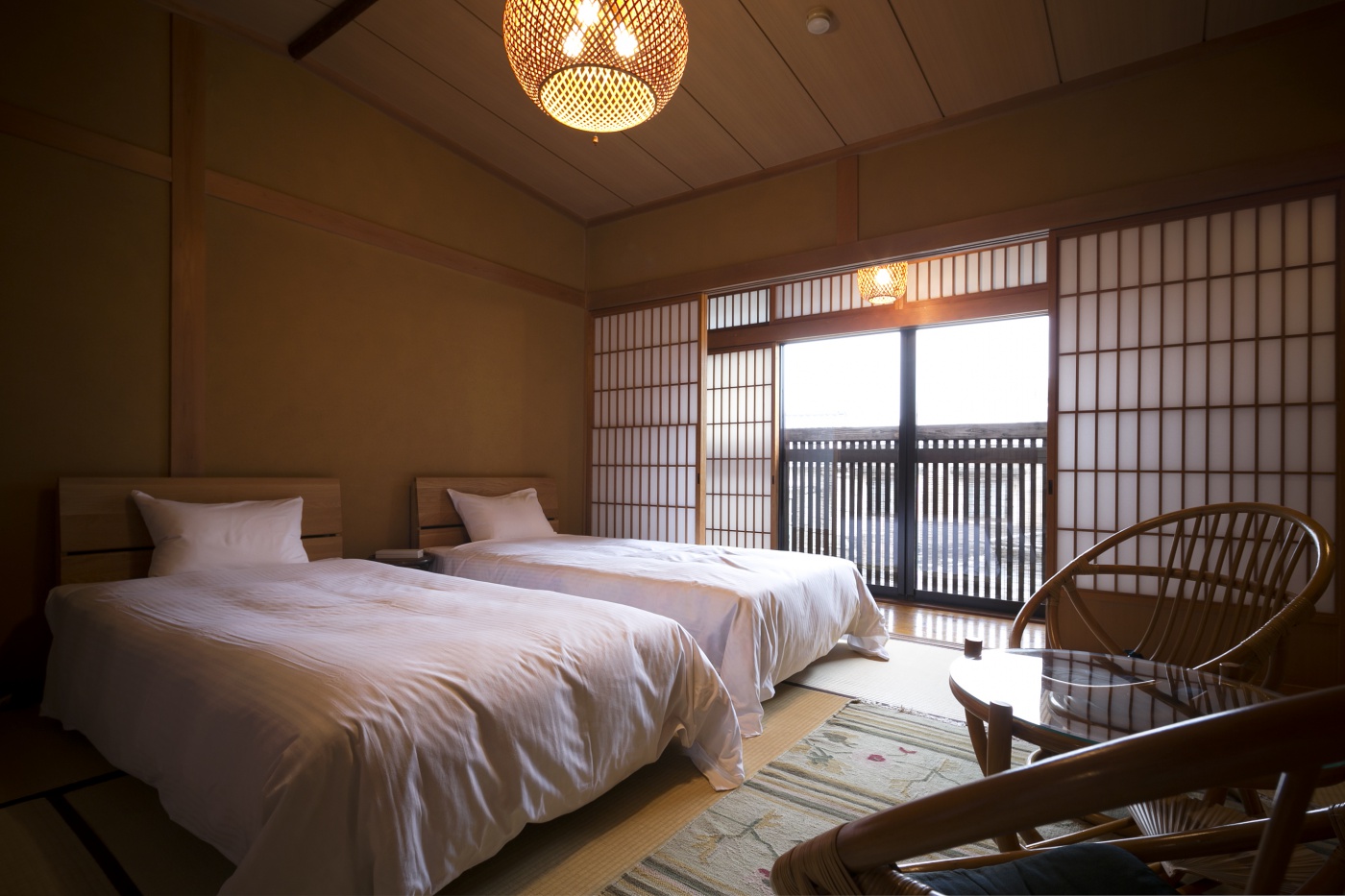 I looked out the window to see the jumbled buildings of Kanawa, inns and peoples' homes, countless clouds of steam rising in the air, and beyond that through the mist, the Young Center. "Guests often ask if we have any rooms with a nice view. Personally, I love this view — it really captures Kanawa."
The baths of the onsen are shared, and are available to guests 24 hours a day. Steam seeps out from the cracks in the ground, weaving its way through the streets of Kanawa, where being able to walk around and visit all of the publicly run onsens is one of the pleasures of staying in this area.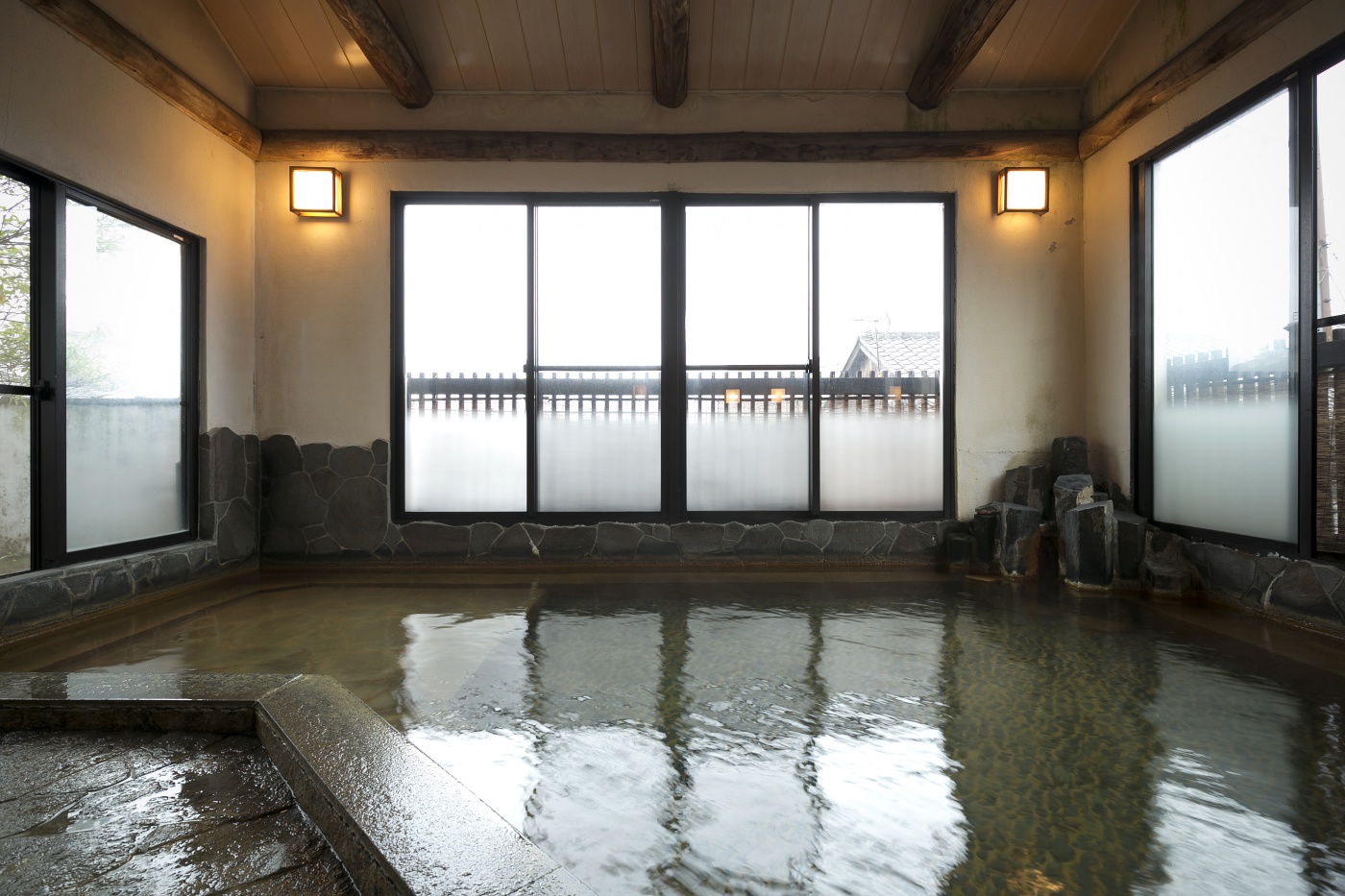 Guests who choose the all inclusive plan can dine at the adjoining restaurant Otto e Sette Oita, an Italian restaurant that cooks using natural geothermal steam. Veterans of bath-lodges like Yanagiya, however, are more likely to cook for themselves fully stocked kitchen on the second floor of the main building, and the geothermal steam cooking area downstairs. Here guests will find steam rising from deep inside the earth and boiling water, making this a good place to make a cup of tea at any time of day. While this environment may seem foreign at first, after a few days guests often find themselves feeling quite at home. Before long I even found myself sunconsciously muttering the words I heard from the guest who was leaving when I arrived, "I don't want to go home."
Yanagiya
| | |
| --- | --- |
| address | 2 Kanawa Ida, Beppu-shi |
| hours | check-in 15:00, check-out 10:00 |
| tel | 0977-66-4414 |
| parking | 10 spaces |
| recommended for | from 13,770 yen (tax included) per night (with dinner and breakfast included) / from 4,860 yen (tax included) per night (without meals) |