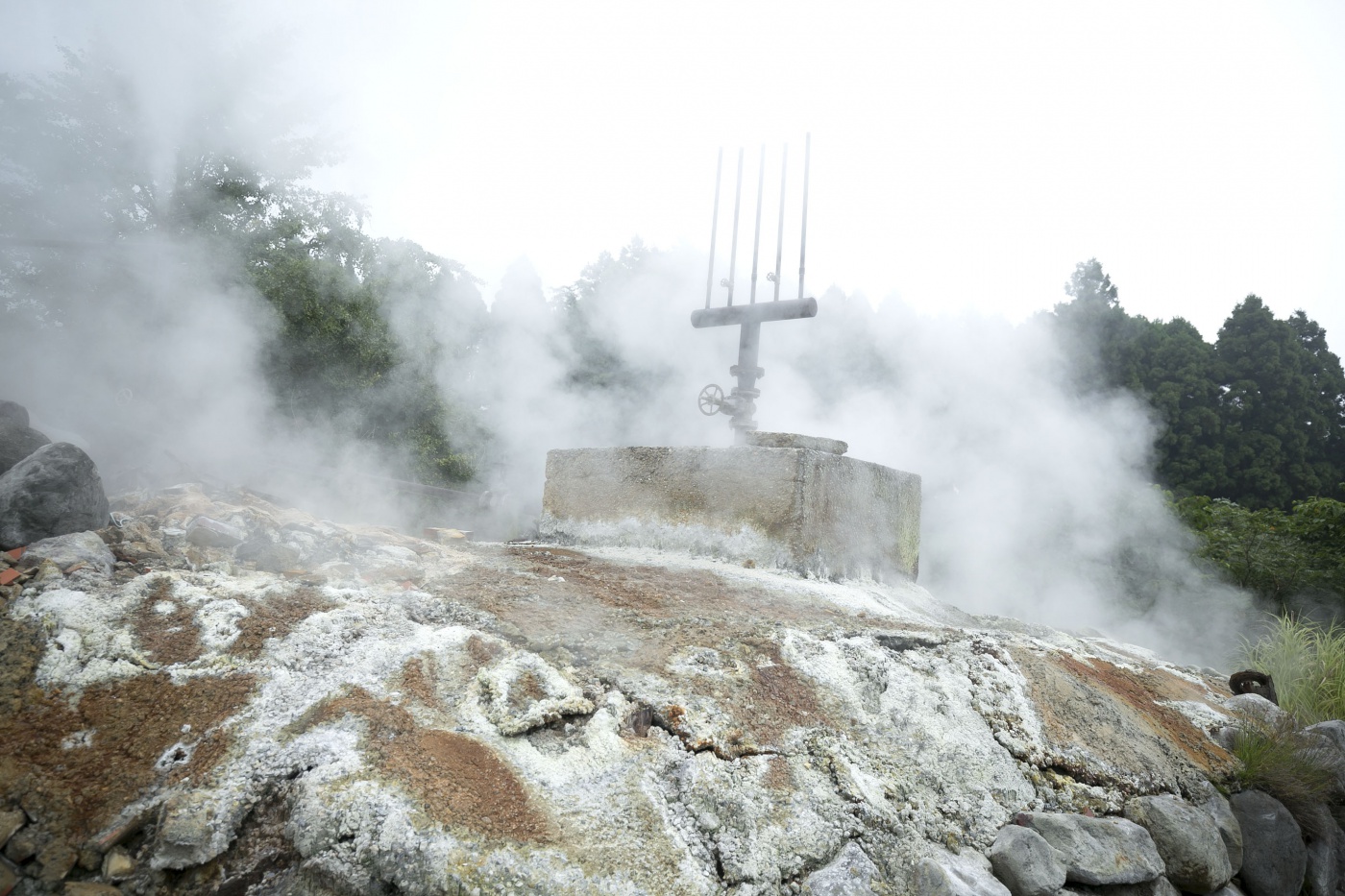 "It's been almost 10 years since I inherited this place. We called it Okumyoban Sanso because it's past Myoban Onsen [oku meaning past or beyond in Japanese]. My goal is to make the possibilities that exist within onsen tangible and build a business around that," said the owner, who loves onsen so much he has traveled all across the country on an onsen pilgrimage. While steadily turning his many ideas into reality, the owner is also in the process of renovating the onsen property.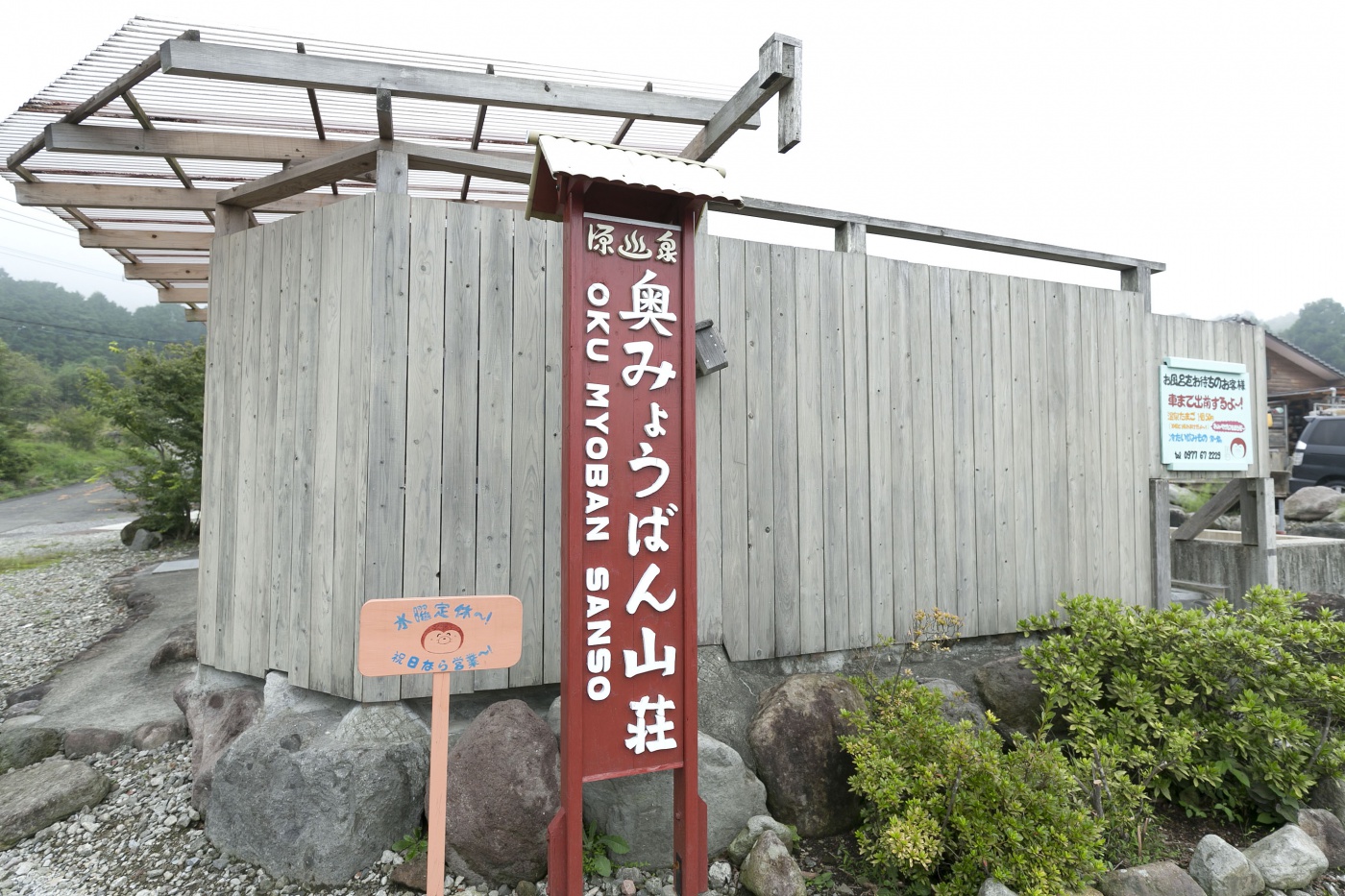 After paying the entrance fee at reception, it's to the baths. Inside the lodge-esque building there are three rooms with family baths. Two of them have indoor baths, while the one to the left also has a large outdoor bath. I figured it was worth trying the outdoor bath, so I made my choice and went with the left-most room. The bath, however, was already occupied by a couple, so I waited for a while in the break room near reception. While I waited, the owner shared with me some of his extensive knowledge regarding onsen.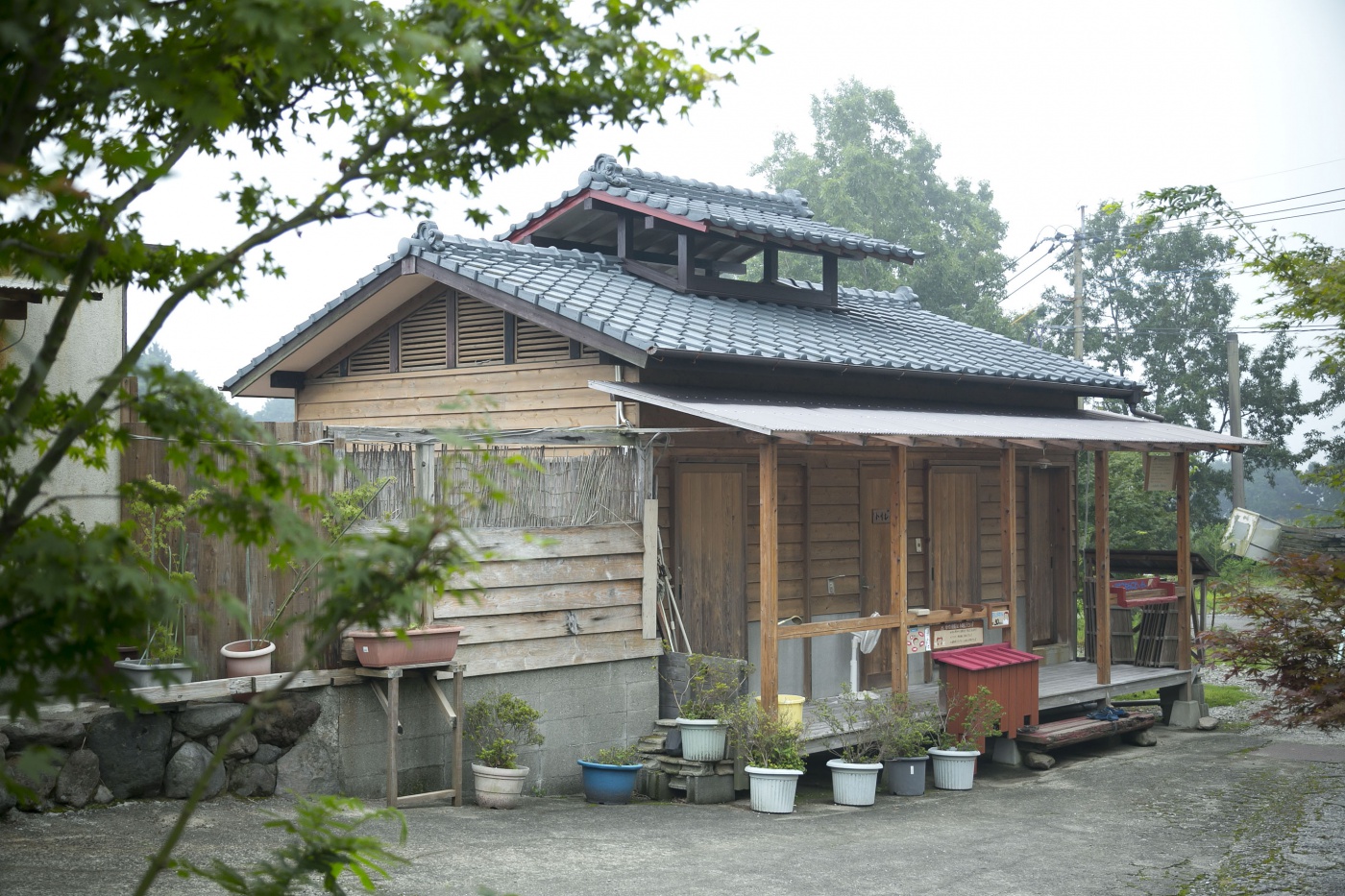 "Here we empty and refill the baths with fresh water every day. It's like if you leave a carbonated drink in a cup, it'll gradually lose it's punch. Fresh water in a bath has that same punch that a just-opened bottle of soda does. Every day our customers can enjoy a bath with fresh water rich in minerals," said the owner proudly. The hot spring mineral deposits that can be seen all around this onsen are a sure sign of the water's richness. The mineral deposits in the water, I learned, are quite affected by weather conditions, and will often change in color from one day to the next. "It depends on the temperature outside as well as the temperature of the water. In general, mineral deposits in the summer are few and nearly transparent, while in the winter they are many and cloudy white. But in actuality there are more factors involved — every time you come here the color will be different. I hope that visitors see that as one of the fun aspects of coming here."
Before long it was finally time for me to enter the bath. Upon entering I found that the color of the water was slightly thin. After stirring the water up, though, the mineral deposits that had sunk to the bottom rose up turning the water white. Perhaps it was just the light, but I thought I noticed a hint of blue in the water as well. Enjoying the thought that this was water I could only have enjoyed on that day, I sunk my body deep into the bath all the way up to my chin. With my line of sight nearly parallel to the water, I looked at the rocks where the water flows into the bath, deeply stained white by the water's rich mineral deposits.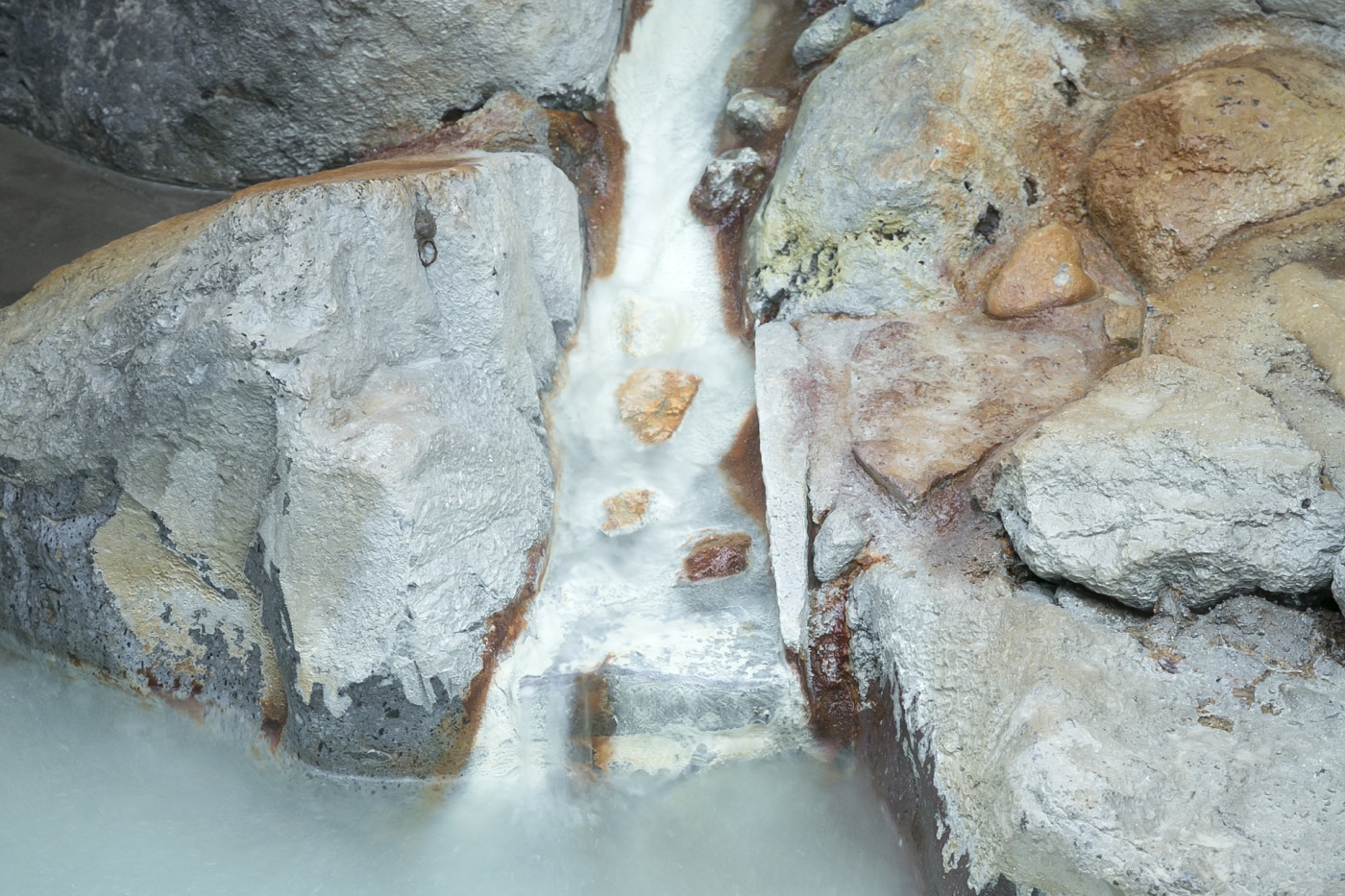 After the bath my skin felt so soft I wanted to keep touching it. I went back to the reception area and relaxed in the breakroom until my body stopped sweating. In the winter, visitors can get warm here by the hearth. Looking around the room I noticed many tools about. At first glance it may look disorderly, but I know that these tools are a sign of how much the owner loves and cares for his onsen. "I don't have anything to hide. I think that when visitors here catch a glimpse of the maintenance and care that goes into this place, it's an opportunity to express the culture of onsen. Especially for those who are thinking of doing what they enjoy as a business, I hope they will see this place as an example of the pleasure as well as the difficulty that comes with running a business. This onsen is one of my unfinished works of art, and it will continue to grow and change in the future."
*In addition to regular holidays, the onsen may close irregularly so be sure to check their website: http://okumyouban.kakurezato.com/
Okumyoban Sanso
| | |
| --- | --- |
| address | 1-Kumi, Yuyama, Beppu-shi |
| hours | 10:00-20:00 |
| closed on | Wednesdays |
| tel | 0977-67-2229 |
| parking | 10 spaces |
| recommended for | entrance fee 500 yen / 60min |