Long ago Kiyosen was once buried in a natural disaster, but was later rediscovered in the Meiji Era (1869-1912). From them on it was known as Kamegawa Arayu, and the onsen become deeply loved by local residents. In the latter half of the Meiji Era, a second floor was built, which at the time was still quite rare for onsen, and outfitted with a hot sand bath, a waterfall bath, and a steam bath. On the second floor there was also a break room and a restaurant.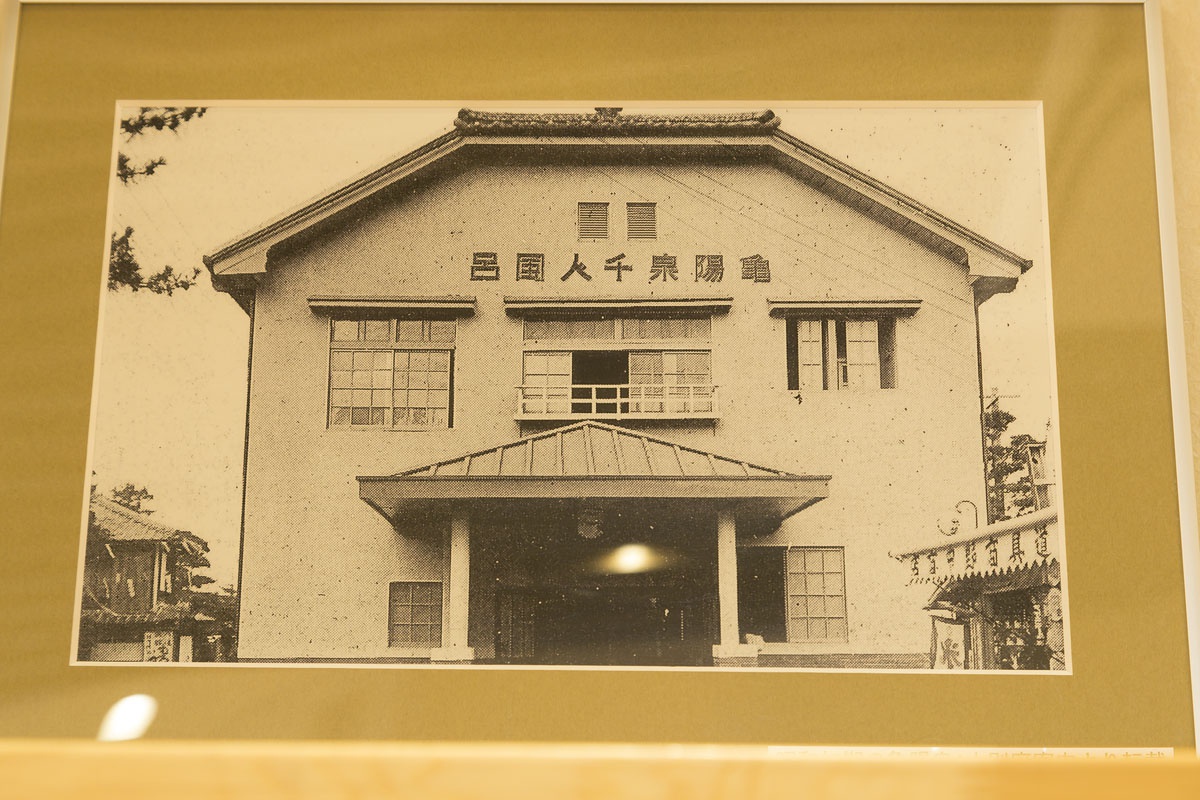 In the beginning of the Showa Era (1926-1989) there was a time when the onsen was known by the name "1,000 person bath", and in the lobby I saw a photograph from those years.
In 1965 the onsen was rebuilt as a concrete building with the bath areas on the first floor and a community hall for local residents on the second floor. The current structure was built in 2016, designed for easy access for elderly visitors and people in wheelchairs. "I liked the old building too, but once you start getting old you appreciate the accessibility of the new one," said one of their elderly regulars.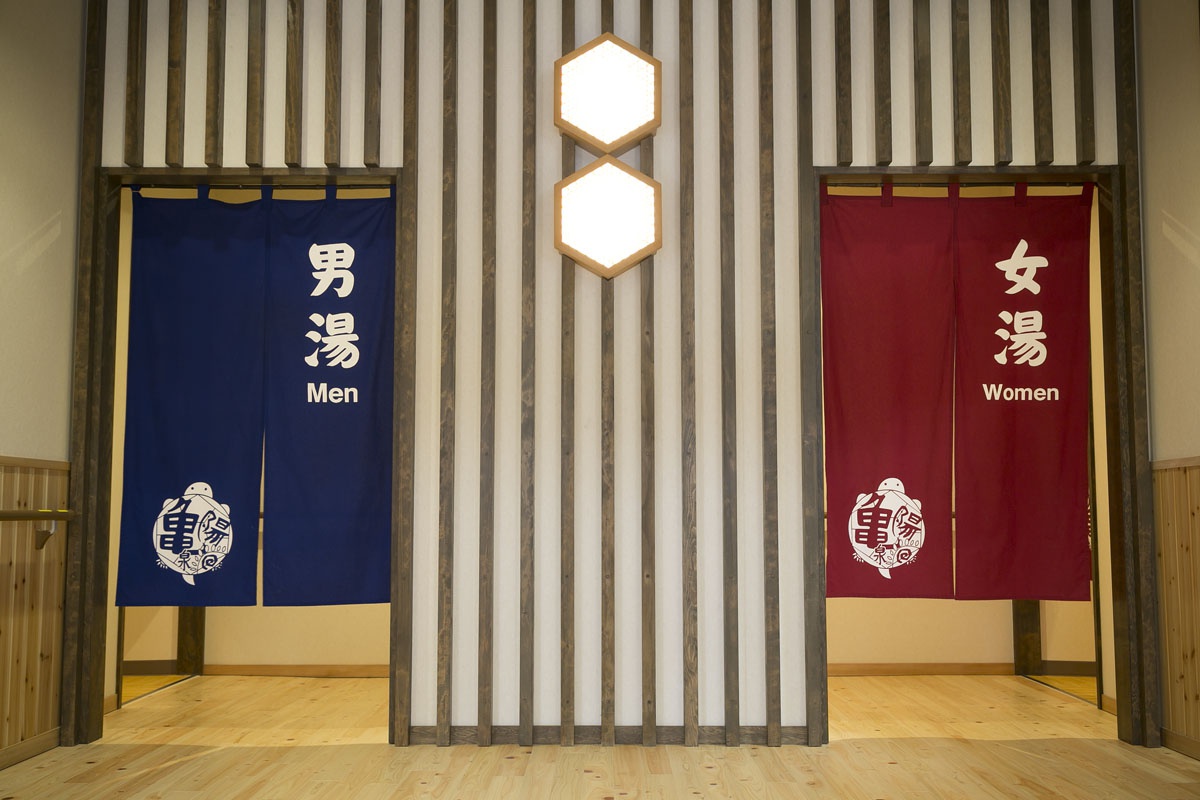 he recently completed building still has the faint smell of fresh cut wood. All throughout the interior you can find the tortoise shell motif appear in the window frames, the lights, and more. It's fun to keep an eye out for appearances of the tortoise shell motif. I learned that the turtle illustration on the noren was actually drawn by a local middle school student. When you pay the bath fee the attendant will say, "Enjoy soaking in the bath and take your time," as she ushers you inside.
While soaking and relaxing in the tortoise shell shaped bath, I thought about the long history that this onsen holds. Though the shape of the building has changed many times, people from all walks of life have shared and cherished the water that spring forth from this land — that fact has remained unchanged. Just like a tortoise, Kiyosen will continue moving forward, loved by all those who visit.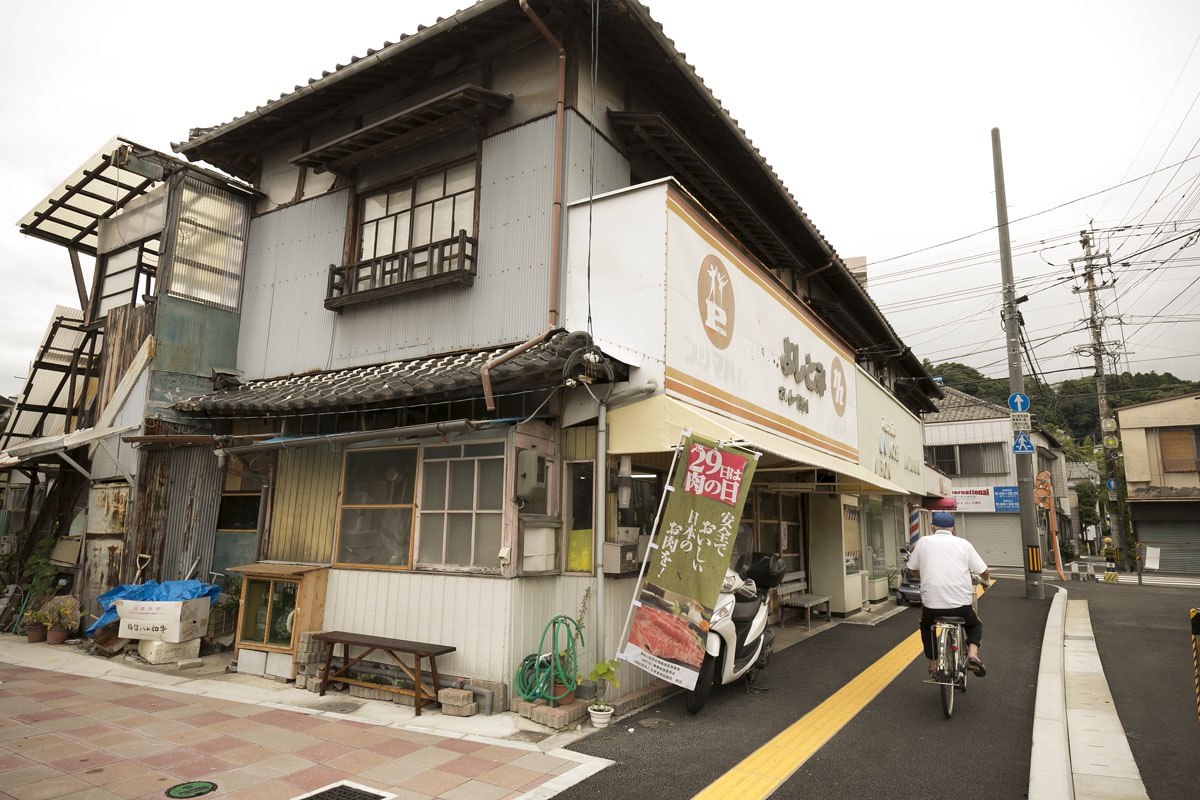 Kiyosen
| | |
| --- | --- |
| address | 10-26 Kamegawa Chuomachi, Beppu-shi |
| hours | 6:30-22:30 |
| closed on | First Wednesday of the month (or the following day if that Wednesday is a holiday) |
| tel | 0977-66-2666 |
| parking | three spaces |
| recommended for | bath fee adult (Junior high school student or older) 210 yen, elementary school student 100 yen (free for children younger than elementary school age) |