Seated on a bench in front of the onsen were an old man holding a wash bowl and a woman with a parasol. "They close for lunch from noon to three," said the old man. I checked my watch — it was almost three.
A woman came running down the street. "Sorry to keep you waiting!" said the receptionist, out of breath. I paid the 100 yen bath fee and stepped inside. "Please enjoy," she said as I entered.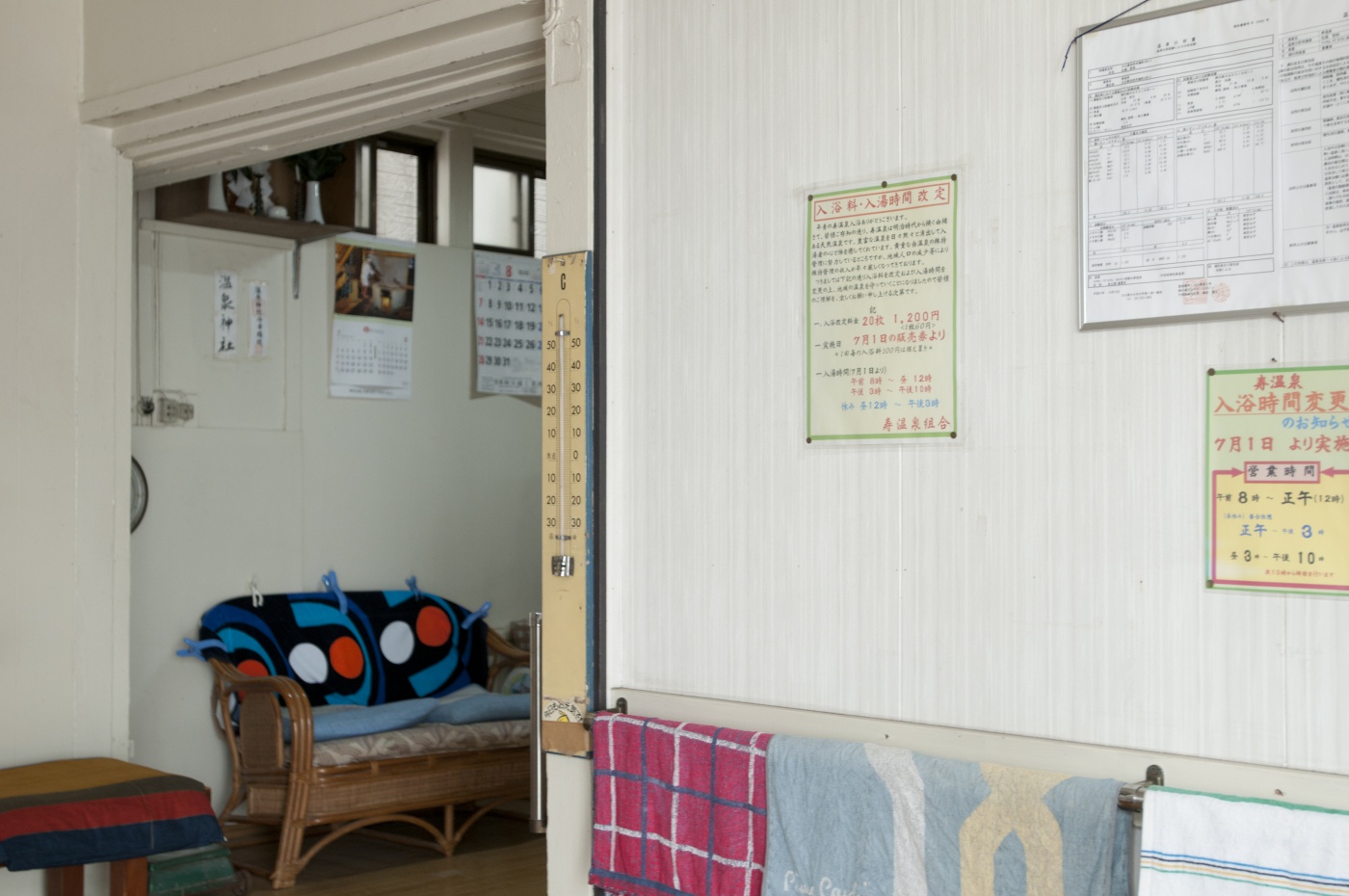 When I opened the door to the ladies bath, I was immediately struck by the soft light that poured into the room through its many windows, as well as the lovely mint green walls. Standing in that spacious and mysterious room, I suddenly felt excited! I descended the stairs and made my way towards the white lockers, at which point my field of view become much wider.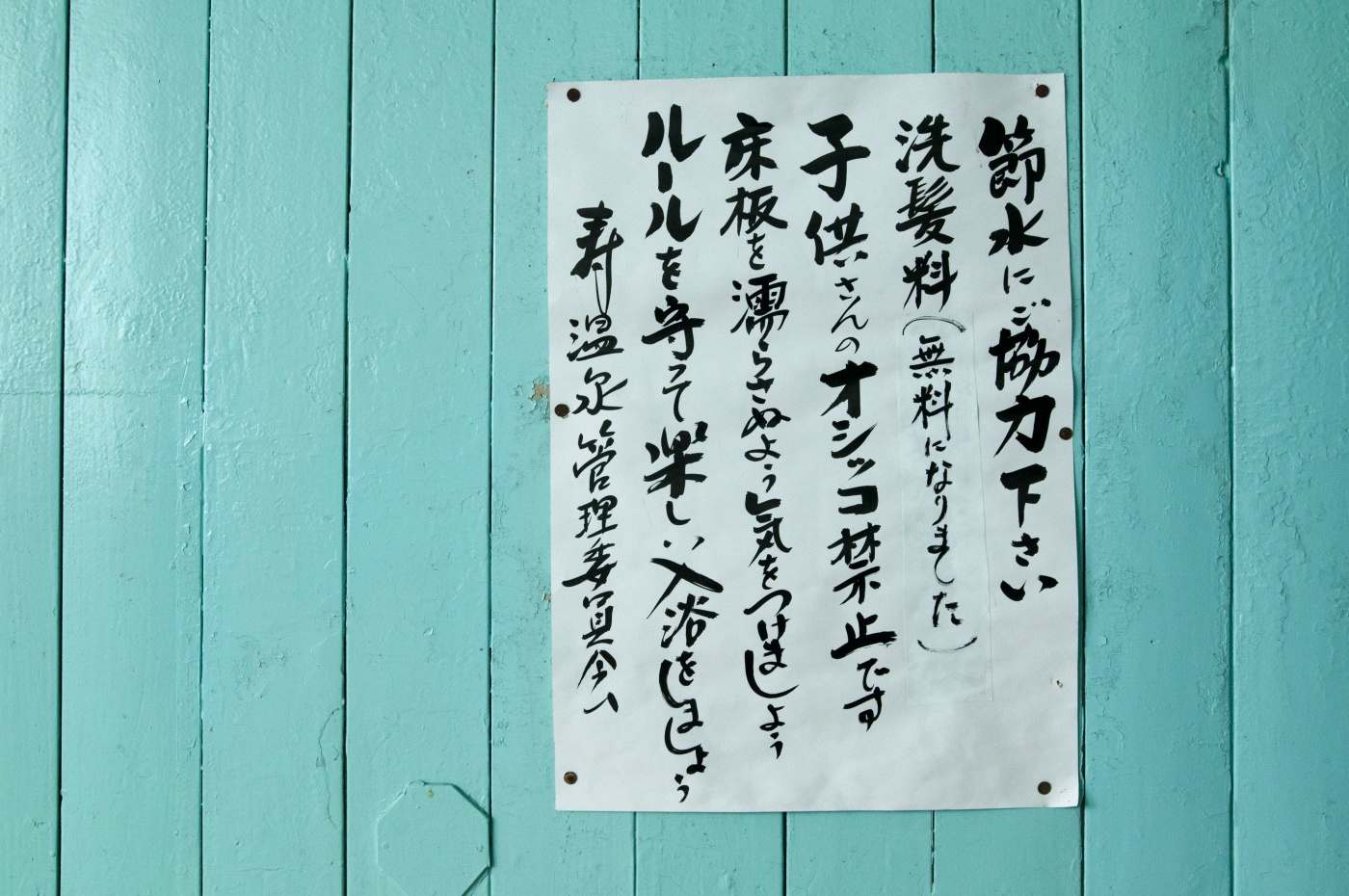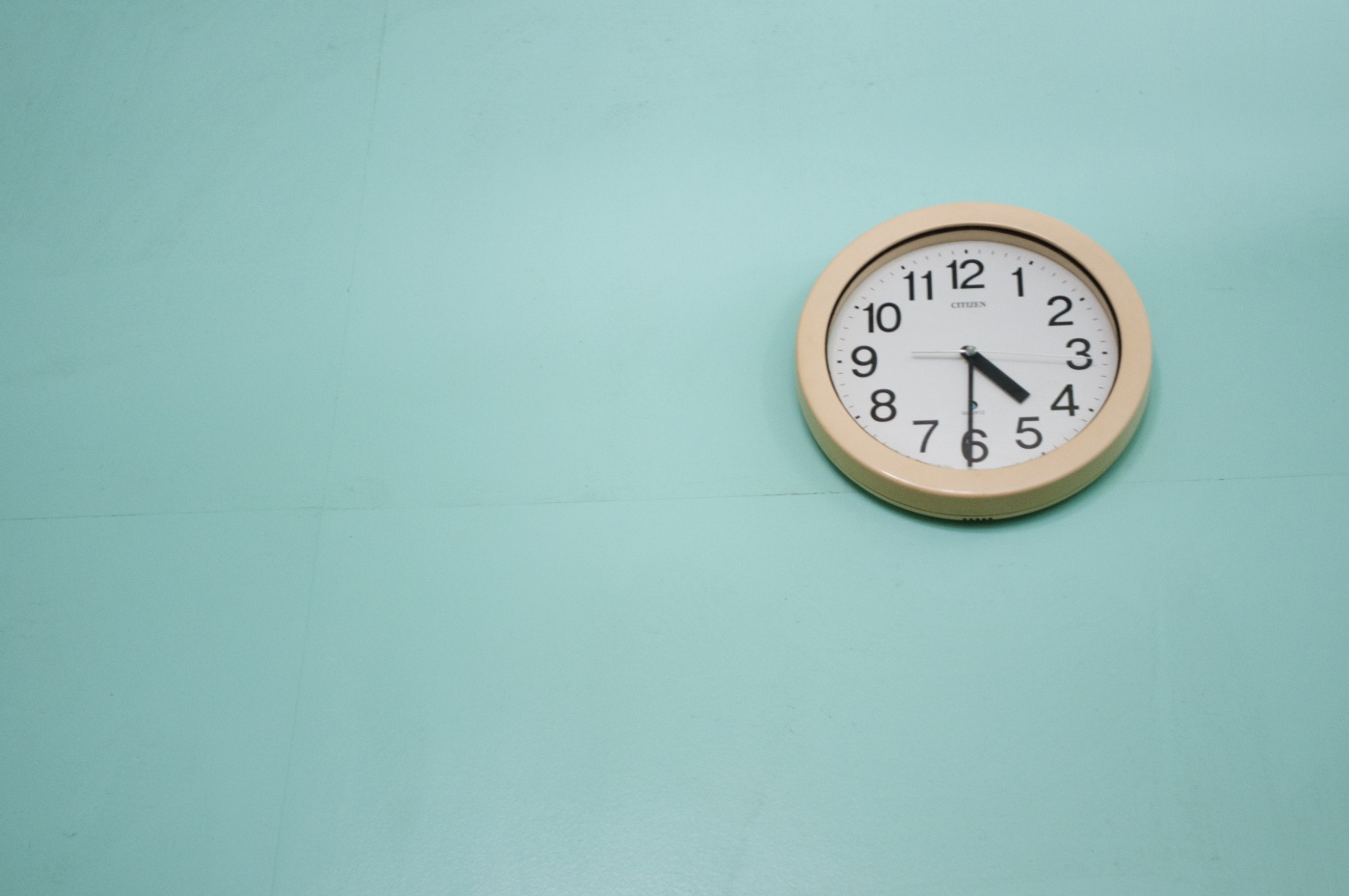 I could tell from the arched windows which have been preserved since their construction in the Taisho Era (1912-1926) and the walls which have surely been repainted countless times that this onsen has been lovingly cared for.
In the somewhat cosily small bath tub were several old ladies who looked like they were having fun. I said hello and they immediately welcomed me into their conversation. I mentioned that I didn't bring any soap, to which one of them replied, "Oh, well you can use mine. We were about to get out anyway. Just leave it somewhere over there when you're finished." The kind woman left her bar of soap for me and went to get dressed.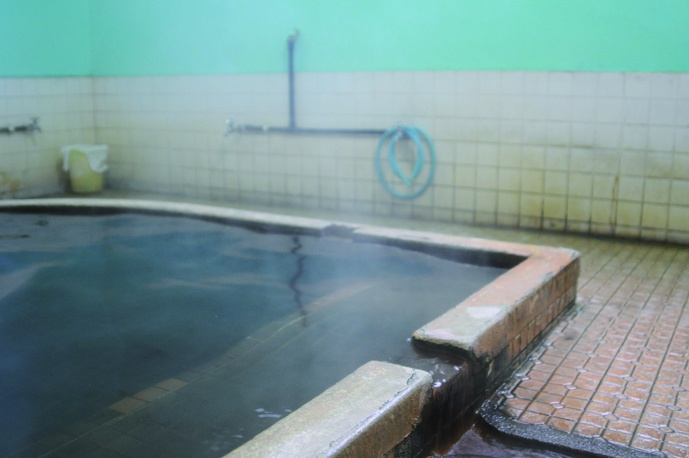 I started with the warm bath, and worked my way up to the hotter baths, allowing the heat to permeate my body. It's said that, because of the high iron content of the water, it can help people who are sensitive to cold. When the onsen originally opened it was only available to women. It was said that many of the women who came here were endowed with children, contributing to the onsen's nickname — Kodakara no Yu, which roughly translates to "hot water of the gift of children".
Things to know when visiting Kotobuki Onsen:
1.Provided are stools and buckets; everything else you must bring yourself.
2.Clean your body with soap before entering the baths.
3.For those who prefer their bath not so hot, it is recommended to come around 15:00.
4.Water from the spicket is only to be used for a final wash before exiting the bath area.
5.Be careful not to wet the floor in the changing area.
6.Please do not drink the hot water at Kotobuki Onsen.
The onsen is something we all share, so please follow the rules and enjoy the baths politely.
I met a woman from Hokkaido who has been coming to this onsen for 15 years. She stepped out of the bath with a big smile on her face. She told me that when she first came to Beppu she was quite surprised by the onsen style of the locals, but now she has become quite fond of it, and even her whole family now comes to this onsen. "What I like most about it is that I can feel at ease when I come here. Sometimes I see little boys leaving the onsen and running home in nothing but their underwear," she said with a laugh.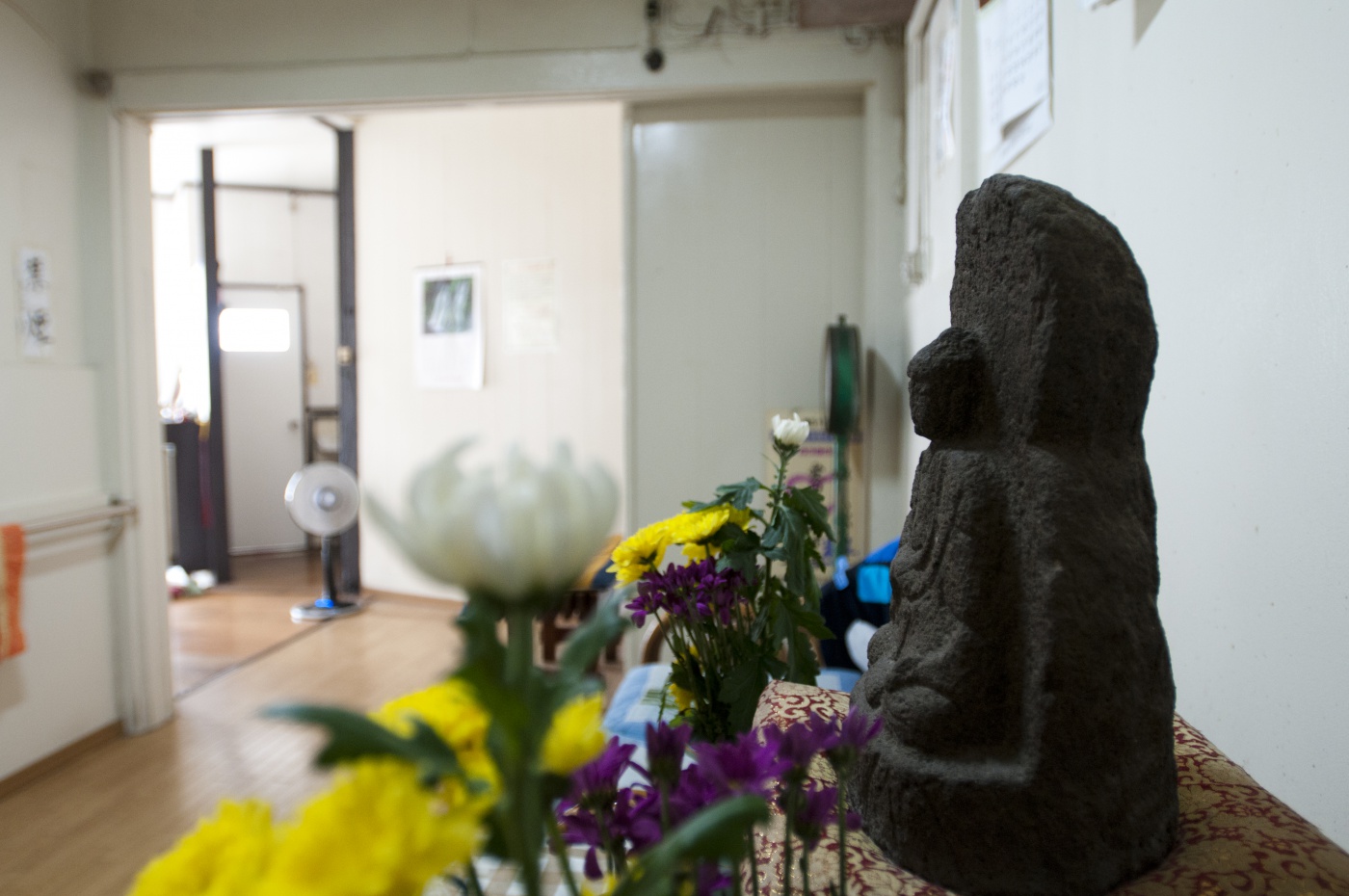 After my bath I sat down on a bench in the dressing room as one by one the place become filled with regulars. "Take your time and relax," said one of the regulars to me, as they headed into the bath area with glee. "When I first came here I didn't know anyone, but now I recognize everyone's face," said another. I said goodbye to the receptionist who sent me off with a smile. Outside I took one last look around. The area surrounding this back alley onsen was a blend of old things and new — retro onsens built in the Taisho Era like this one will continue standing watch as the city around them changes year to year.
– Today's Takeaways –
The smiling face of the onsen receptionsist.
Soap I borrowed from an old woman.
The warm friendliness of the locals.
Kotobuki Onsen
| | |
| --- | --- |
| address | 11-15 Kusunokimachi, Beppu-shi |
| hours | 8:00-12:00 / 15:00-22:00 |
| closed on | 10th and 25th of the month |
| tel | N/A |
| parking | N/A |
| recommended for | bath fee 100 yen |