This time I'm here to visit Shiraito no Taki Onsen. I greeted the owner, who stopped cleaning for a moment to come welcome me inside. "Every morning, I concentrate on cleaning the baths," she said, showing me into the building where three family-sized baths were. Because the water straight from the ground is too hot, they adjust the temperature using natural spring water.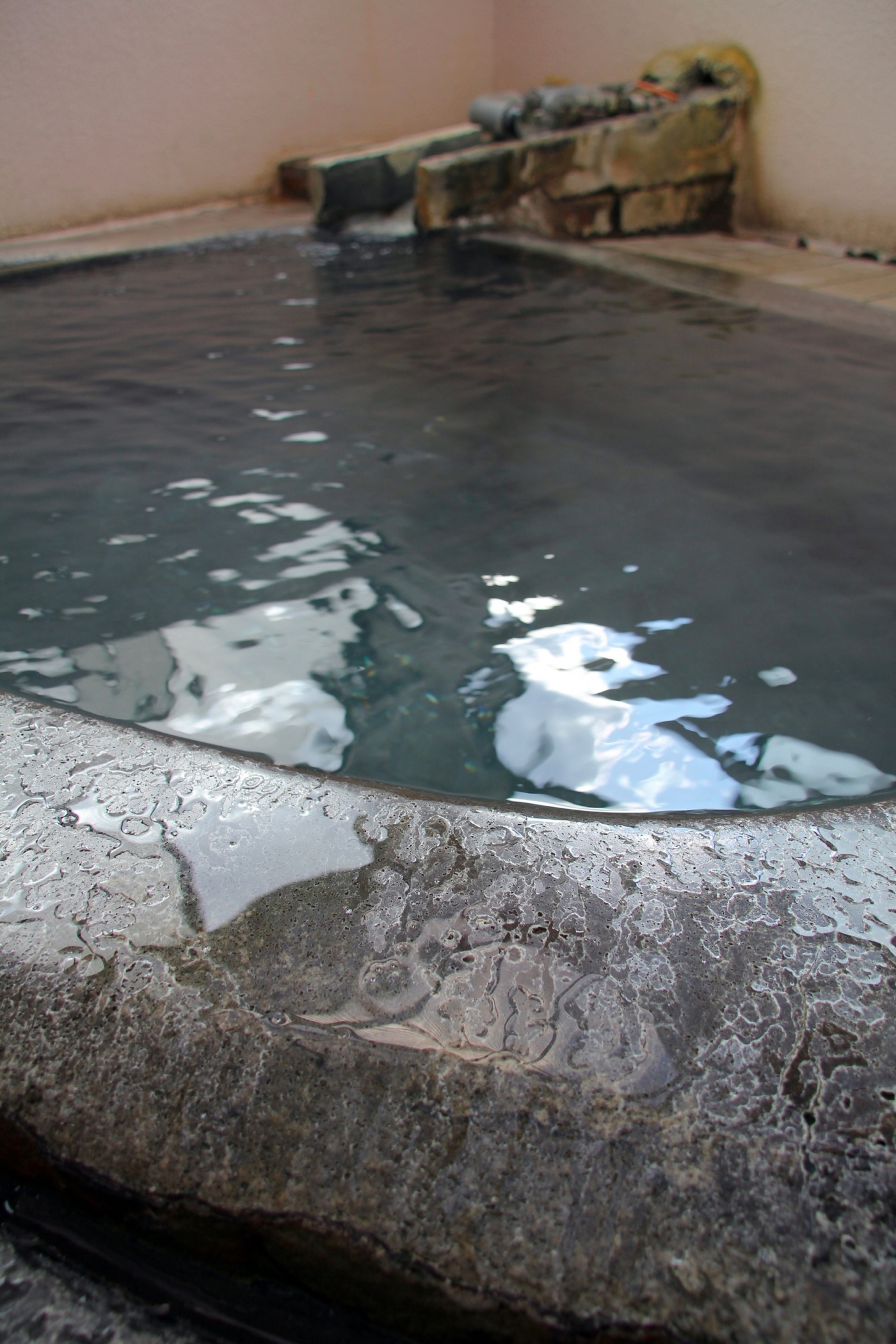 The baths are carved out of large stones, giving them a wonderful texture. While this is a sulfur onsen, the smell is not too powerful, and depending on the time of day you can see mineral deposits dancing in the water — a sign of the water's high quality according to regulars. "My great grandfather used to say, if you got a cut you should soak it in the hot spring. People back then didn't think twice about it, but people say that coming to this onsen will make injuries heal faster. Maybe it has something to do with the spring water that's mixed with the onsen water here," said the owner with a chuckle. "Around the time I got married, Horita Onsen over there was mixed bathing — men and women together. That was before it was renovated, so only around 10 years ago. At first I was too shy to go in," she said. Her skin, after years of going to Horita Onsen, was youthful and glowing.
After a wonderful conversation with the owner and a relaxing bath, I felt my warm body gradually cool off in the breeze as I made my way down the hill, watching the ocean in the distance.
Shiraito no Taki onsen
| | |
| --- | --- |
| address | 3 horita, Beppu-shi |
| hours | opens at 10:00 / last entrance at 21:30 |
| closed on | N/A |
| tel | 0977-23-6354 |
| parking | seven spaces |
| recommended for | bath fee 1,000 yen (50min) / 2 adult + 4 children capacity (+500 for each additional person) |