Passing through the noren* into the ladies baths, I arrived just as a group of regulars were finishing enjoying the freshly filled baths — known as the "first bath of the day". With flushed faces, the group of regulars greeted me unanimously. "Good morning! Well, we're off then! The temperature of the outdoor bath is perfect today," said a woman who comes here almost every day.
*A noren is a traditional Japanese fabric divider commonly hung between rooms or in doorways.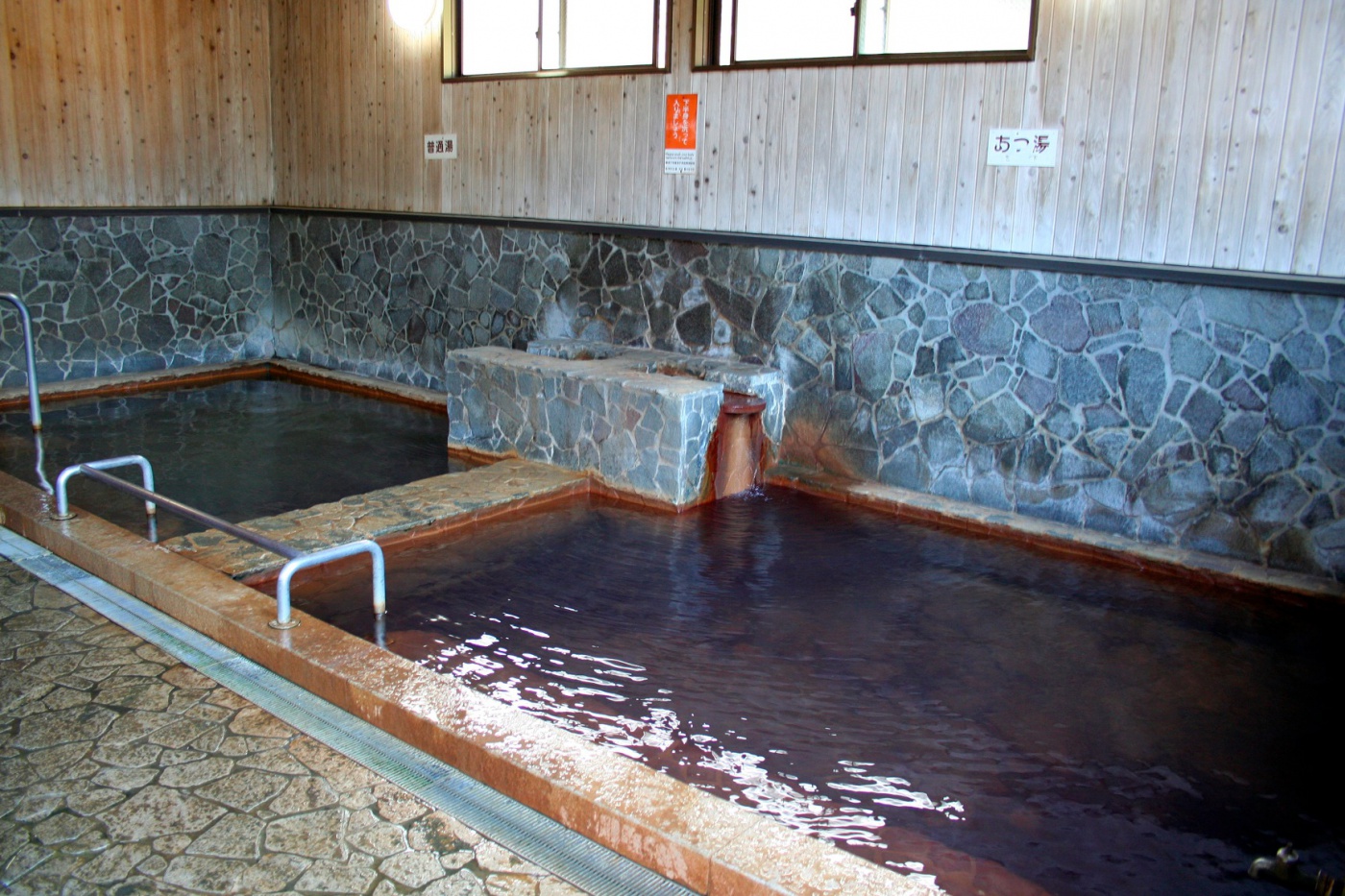 The bathing area was filled with abundant natural light coming in through the large windows. There were two large indoor baths — a warm bath, and a hot bath. I acclimated my body to the water in the warm bath, then made my way to the hot bath from where a thick cloud of steam slowly rose. It was quite hot, but the water was soft to the touch and felt nice. The outdoor bath was at a mild temperature, and I felt like I could sit there and stare at the green leaves on the trees forever. After getting a full-body sweat in the natural steam room, feeling the breeze on your skin outside is a delight.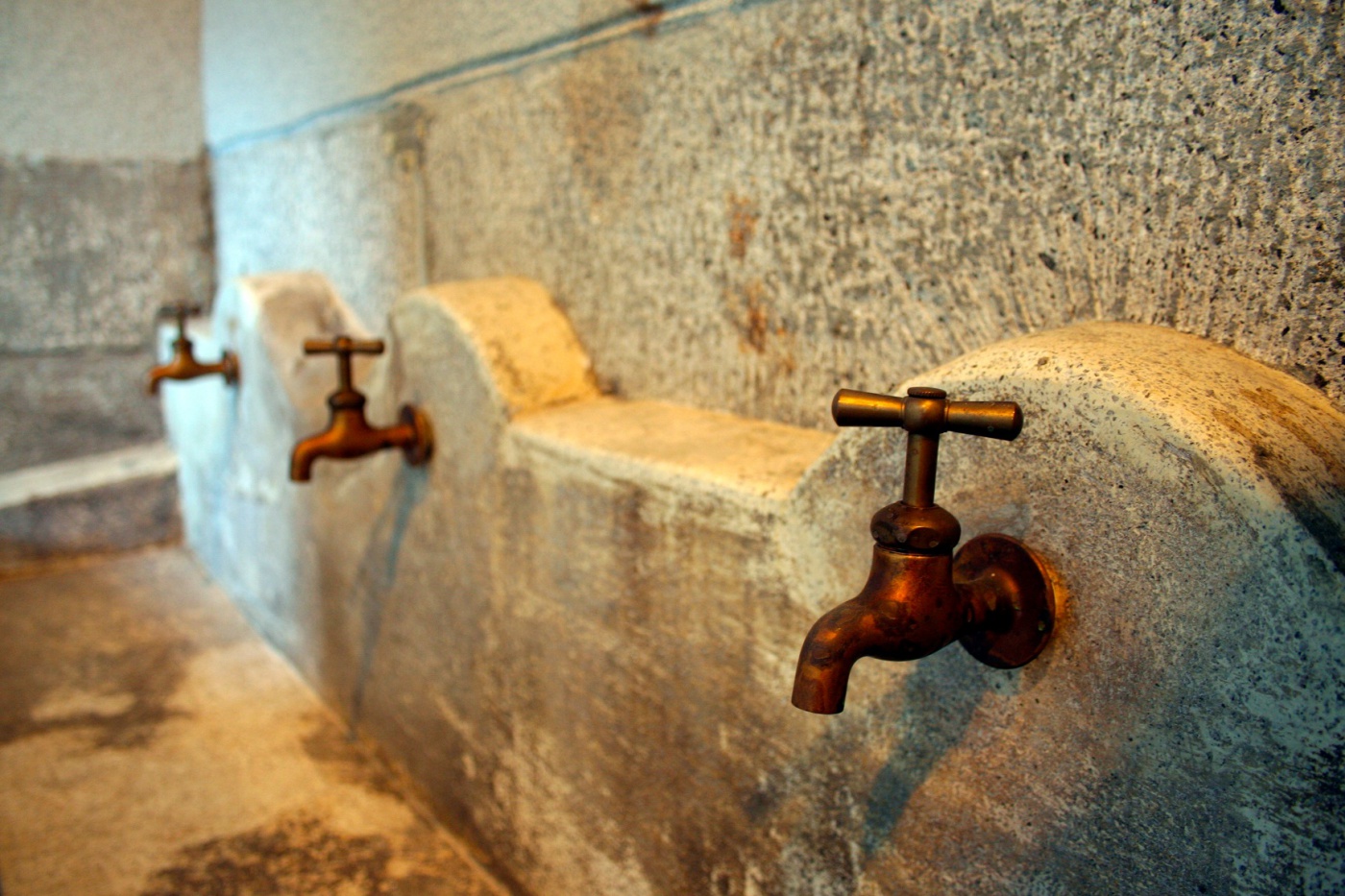 All of this for only 210 yen — an amazing value you will only find at a publicly managed onsen in Beppu.
Along the river you can still see traces of a hot water waterfall. I asked the owner about it and learned that many years ago people used to wrap up in a towel and walk over to bath in the waterfall. It's about a 50 meter walk from the bath, so I doubt anyone would do that sort of thing these days, but I felt a bit of longing for a more tranquil time when it was commonplace.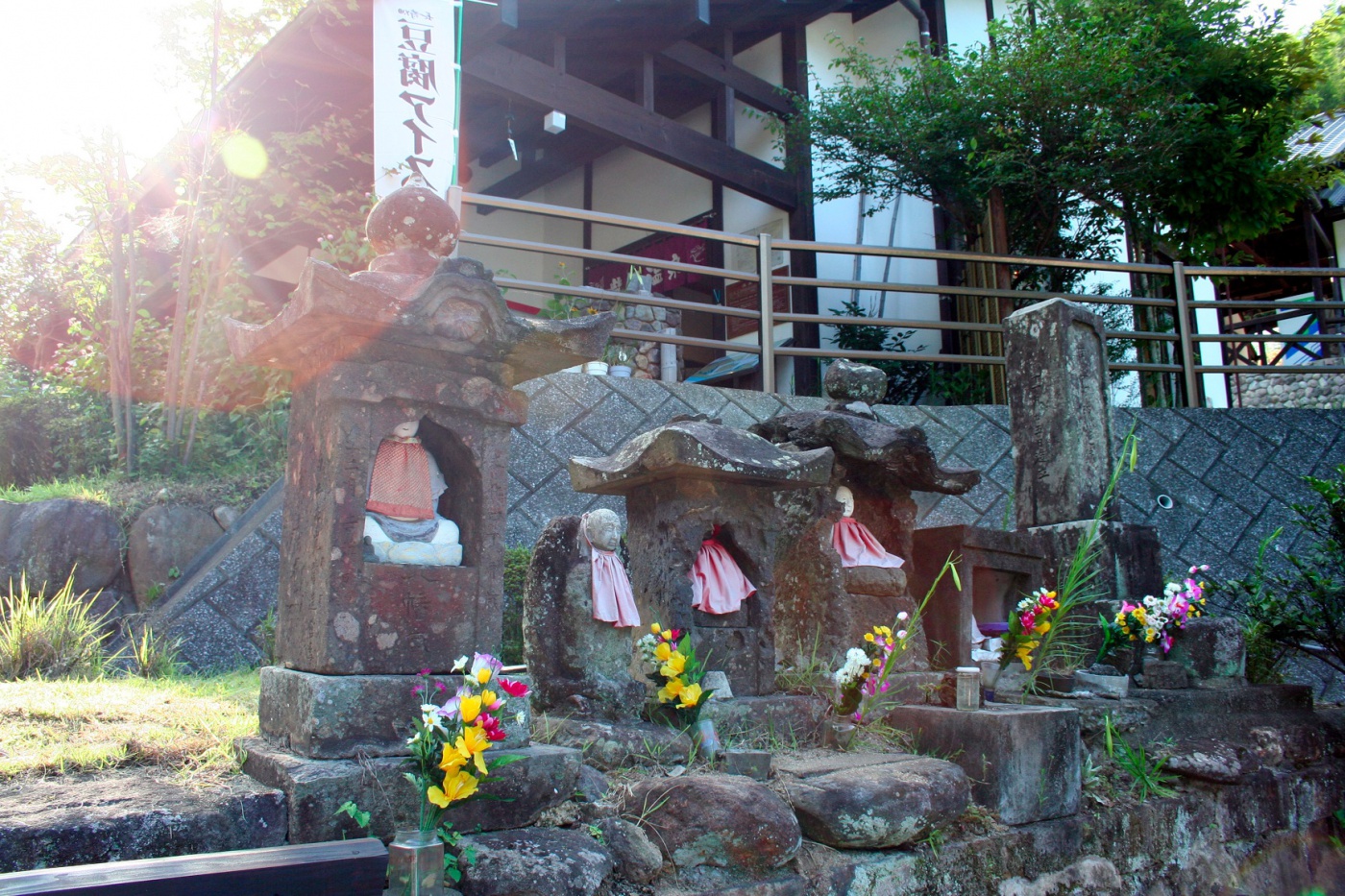 Shibaseki Onsen
address
4 Noda, Beppu-shi
hours
Regular onsen 7:00-20:00
Family onsen 9:00-20:00 (last admission 19:00)
closed on
Second Wed. of the month (or the following day if that Wed. is a holiday)
tel
0977-67-4100
parking
35 spaces
recommended for
Regular onsen 210 yen