In the front yard of Daikokuya were several chambers meant for cooking food using natural steam. From these chambers spouts hot steam which comes from underground — using them for cooking has been a part of life in Kanawa for generations. "We use them to make things like potato salad, oden*, all sorts of food. Back before these roads were paved, the kids used to dig holes in the ground with sticks and bury sweet potatoes to steam them," she said. I can almost picture those kids, exhausted from playing all day, stuffing their cheeks with steamed sweet potatoes. Food cooked in the steam chamber is packed with natural sweetness, and I loved every bite even without any sauce or seasonings. "My granddaughter likes to eat steamed chicken wings as a snack sometimes," said Yasunami-san.
*Oden is a Japanese one-pot dish consisting of ingredients such as boiled eggs, daikon, konjac, and fishcakes stewed in a light broth.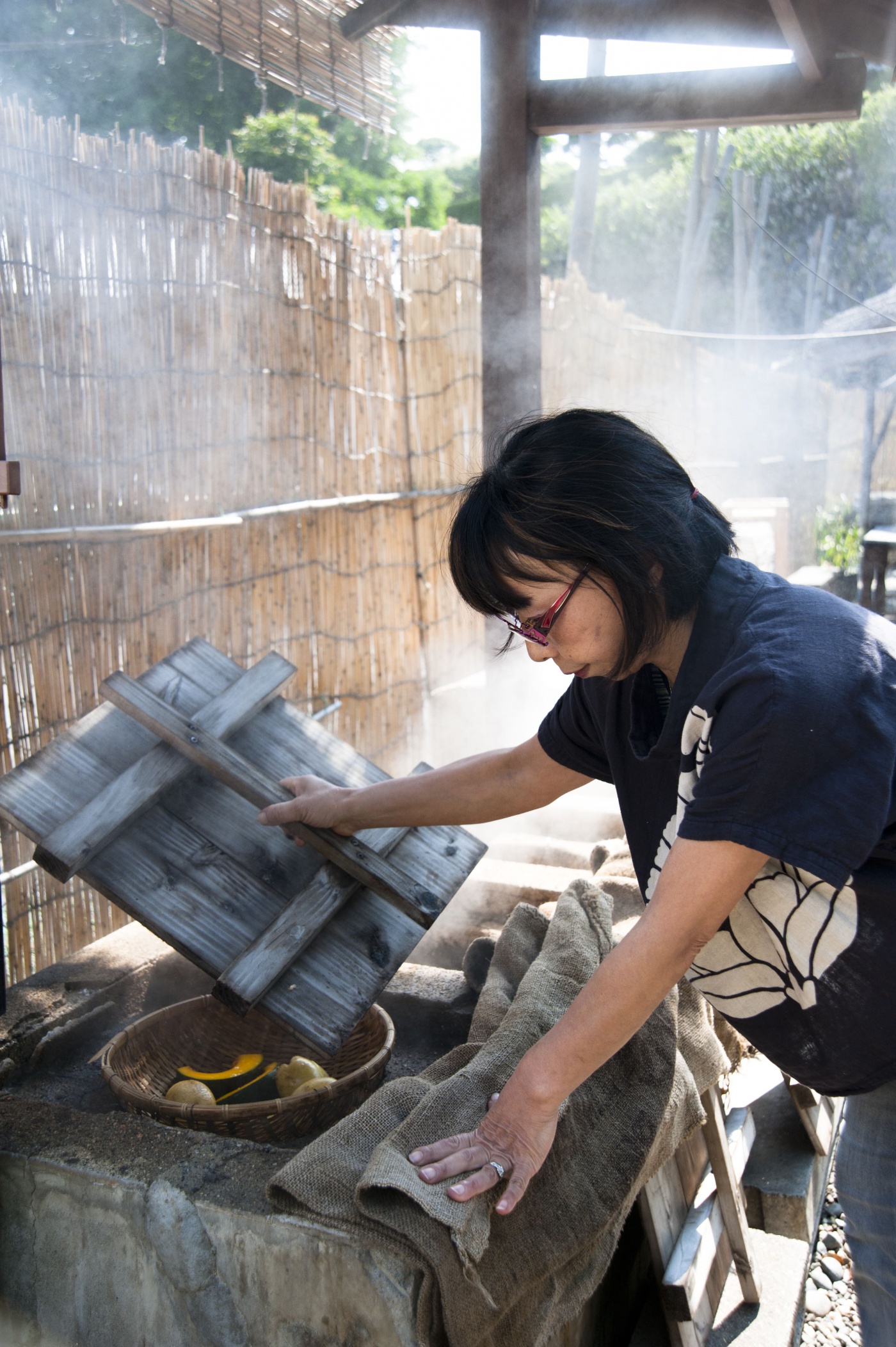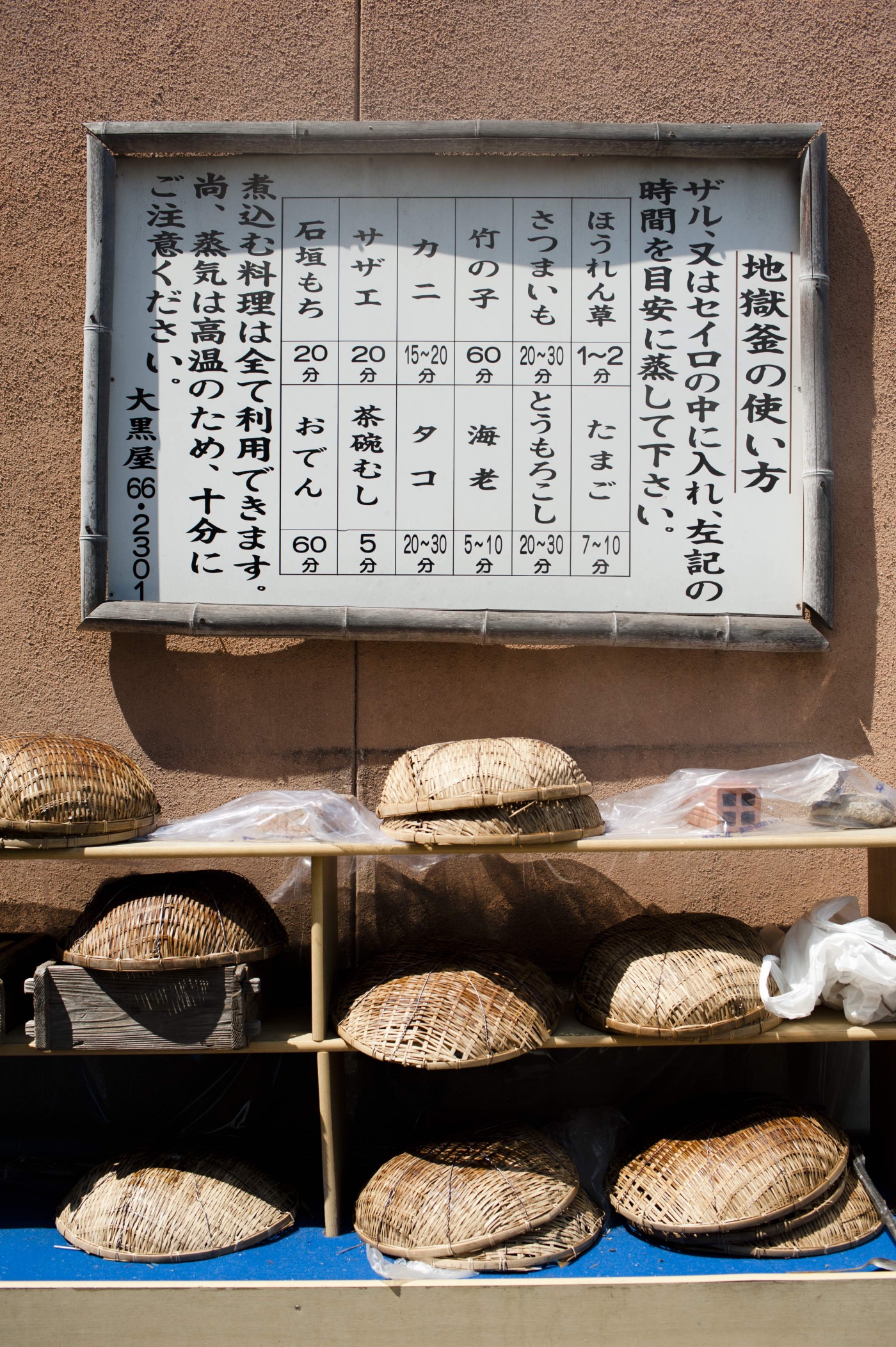 I learned that there are several onsen pipes underground within the grounds of Daikokuya, and depending on where you stand you can feel the warmth under your feet. "In the winter cats often come here and lay on the ground for a warm nap," she said. Looking around the premises, steam rose from the ground all around me — it almost felt like I was in some kind of fantasy world, so much so that I was startled to hear the sound of a motorcycle in the distance. "Kanawa is another world. The passage of time is different, and just being here will heal your soul I think," said Yasunami-san. Kanawa certainly is something like heaven — for both humans and cats.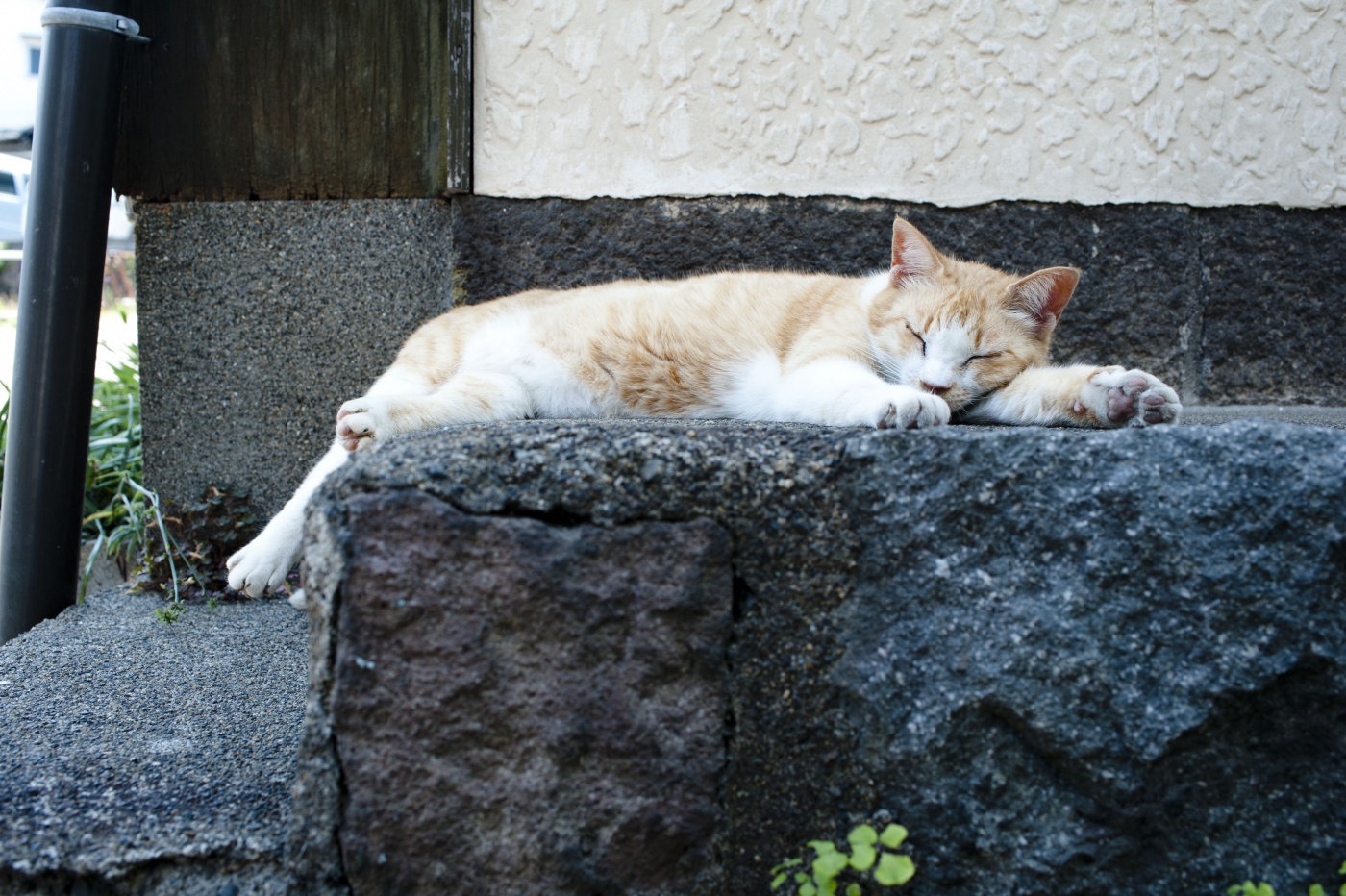 Daikokuya
| | |
| --- | --- |
| address | 3 Kanawakami, Beppu-shi |
| closed on | N/A |
| tel | 0977-66-2301 |
| recommended for | from 3,300 yen a night (meals not included) / from 7,400 yen (steamed meals included) |