passed through the green noren* with the words Nageshi Onsen* on it, and said hello to the receptionist. She must have guessed it was my first time, because she pointed to the noren and said, "It's pronounced 'Nageshi' — interesting, isn't it?" I glanced at her hands and noticed her lovely red nail polish. I thought the manicure was cute, and suited her perfectly.
"A long time ago people start digging here and discovered a hot spring — that's how this onsen started."
*A noren is a traditional Japanese fabric divider commonly hung between rooms or in doorways.
*An onsen is a public hot spring.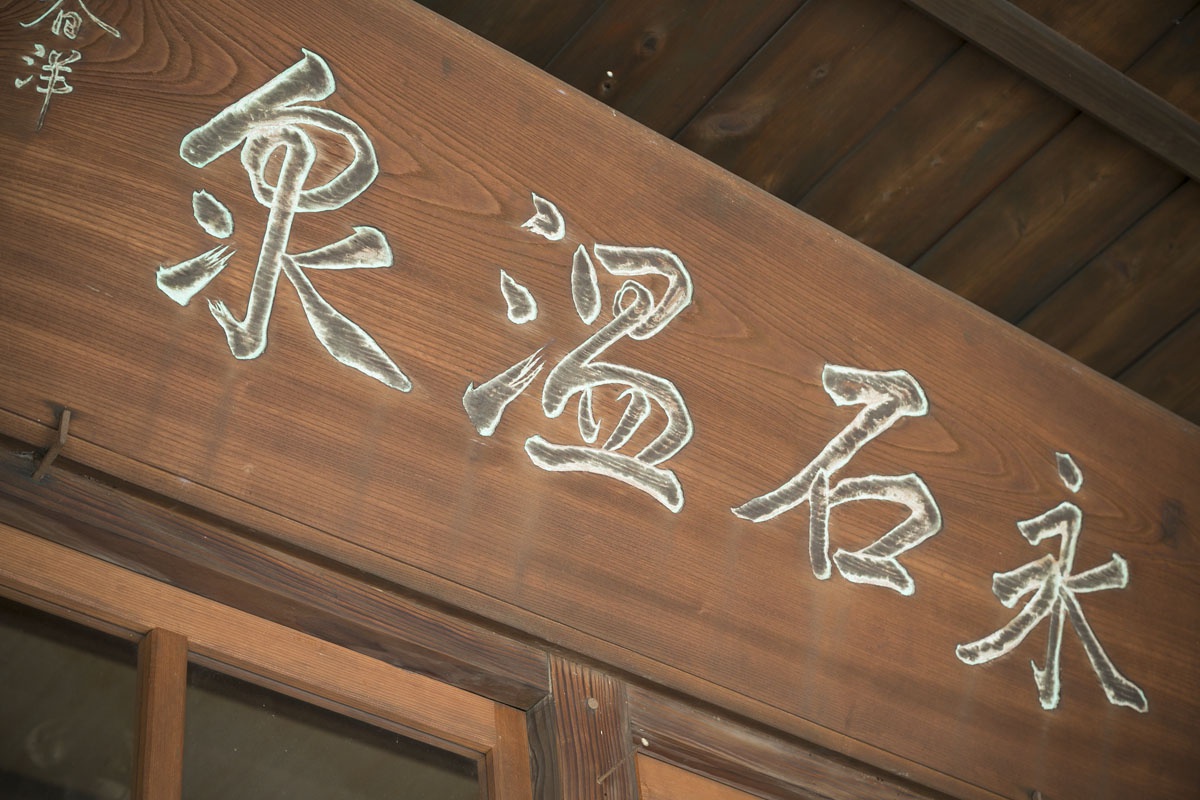 Apparently the name of this onsen has changed several times of the years. When the hot spring was first discovered by locals, they all carefully considered how it should be used. It is said that some local carpenters and craftsmen came together and built a wooden structure over the hot spring in one night, opening a small public bath. According to folklore, this led to it's first name, Ichiya (one night) Onsen. Hung on the wall net to the reception desk was an old photo taken around the time the onsen was built — everyone is the picture has a look of pride.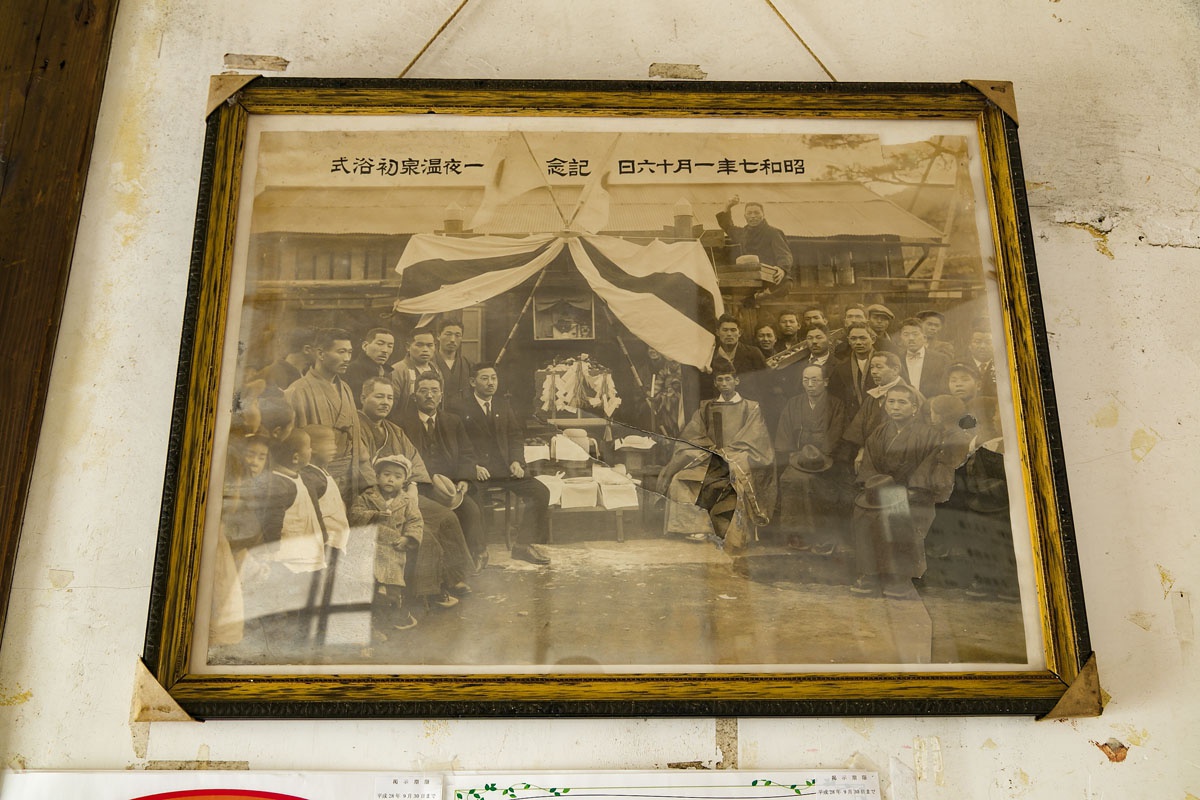 Just as I was about to go inside, the receptionist said, "The water here is quit hot! Be careful not to get in too fast." I thanked her for the tip and went inside to find the dressing room. Perhaps because the baths are downstairs from the dressing room, the ceiling looked to be quite high. The baths, with their light blue tiles, were overflowing with hot water. Clouds of steam floated above the baths.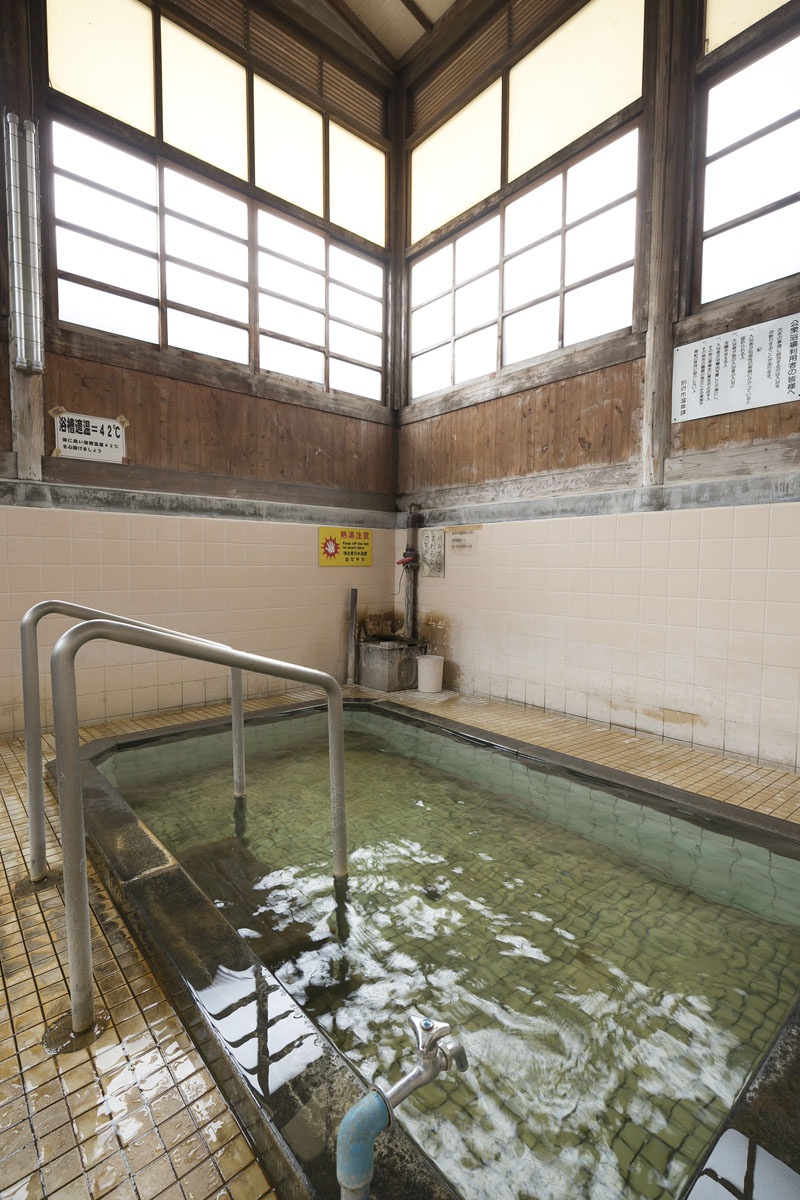 I saw an old woman in one of the baths extend her arms out in front of her, opening and closing her hands. "If I don't move my hands like this they'll start to get stiff," she said. I asked her age — 85. "If it's too hot for you try cooling off with the cold water. Enjoy!" she said as she nimbly stepped out of the bath and left.
I scooped some water from the now unoccupied bath and slowly poured in on my hands and feet to get acclimated. I then slowly sunk into the fairly hot bath and looked up at the sunlight coming in through a window — a lovely sensation. I stroked my arms with my hands, and it felt like my skin had become smoother than before.
After a while another old woman entered the bath area. She told me that she has been coming to this onsen since she was an infant. "Baby's get in the onsen too you know. You scoop some onsen water into a basin and cool it down with tap water. Mothers scoop the water from the basin with their hands and pour it on their baby's tummy. That's just how we did things in those days," she said.
As the name of this onsen changed over decades, I wondered how many generations of people had come here to soak in these waters. Near the dressing room was a wooden baby bed — who knows how long it's been there.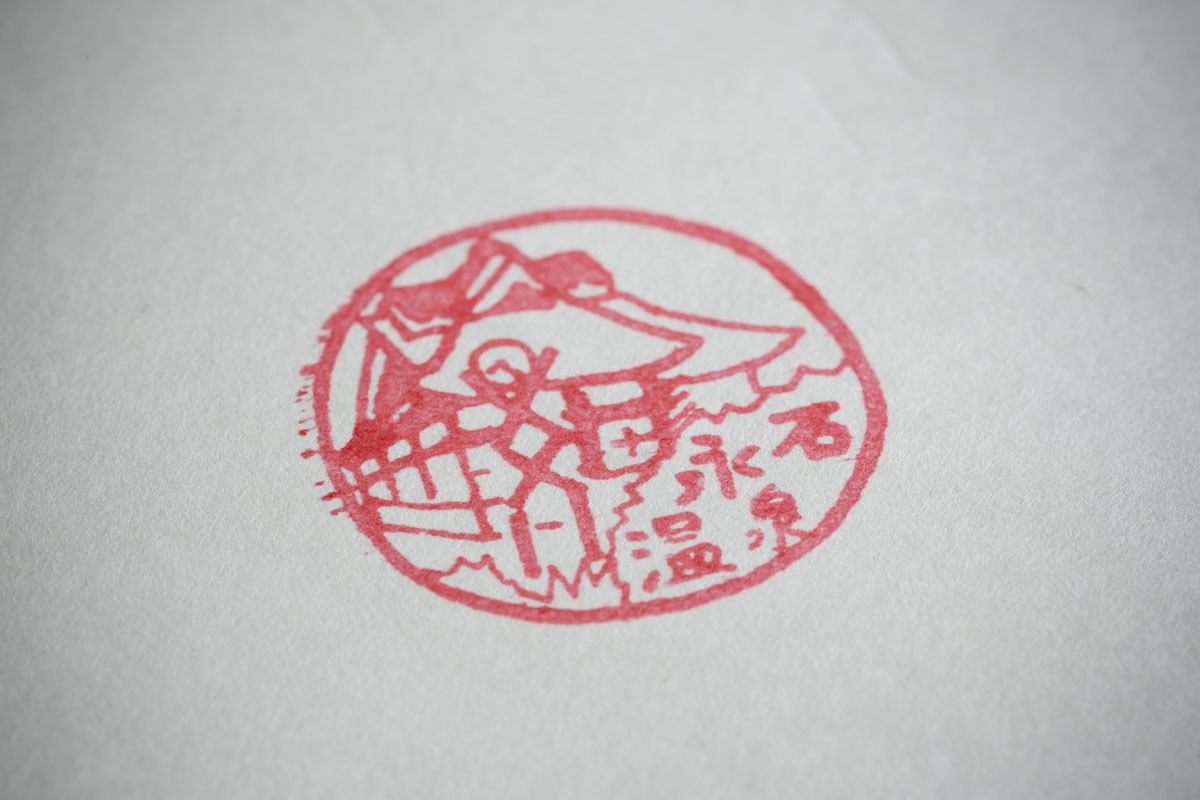 After my bath I got a commemorative stamp, at the insistence of the onsen receptionist. The design of the stamp is the exterior of Nageshi Onsen as viewed from the center of the nearby five-point intersection.
Taking a rest on a bench outside, a woman who had also just left the baths spoke to me. "Not much rain recently," she said, "If it doesn't rain the amount of hot water coming from the hot springs will decrease. Rain is a blessing. This onsen is a blessing too." This city has many blessings in the form of onsen — they are a part of daily life in Beppu.
Nageishi Onsen
| | |
| --- | --- |
| address | 2-2 Minamimachi, Beppu-shi |
| hours | 6:30-22:30 |
| closed on | closed for cleaning around New Years |
| tel | 0977-26-5789 |
| parking | N/A |
| recommended for | bath fee 100 yen |