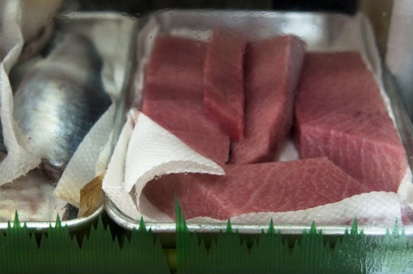 Watching him cut the fish and press the sushi rice together in his hands was almost like watching a dance. With his hands doing all the work, he was freed up to chat. "We opened in 1977, and we've always been busy since the start. The other day we had a couple on their honeymoon come in. The wife said that her parents recommended they come here. They said if you're going to Beppu, you better go to Owadazushi. Apparently her parents also came here for sushi while on their honeymoon. Two generations of loyal customers — that makes me happy," he said.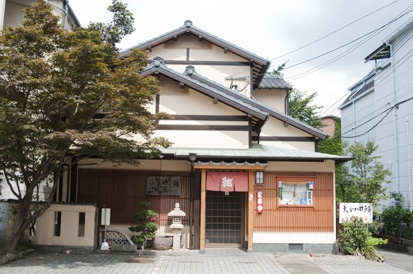 While still talking, the chef passed through a noren* into the back kitchen area. His voice got further and further away. Just when I lost track of his voice, out he came from a different noren. The counter of the restaurant seemed like the stage of a play. On the other side of the counter seating was a private booth, as well as one on the second floor. "There's something unique about this private booth. Can you guess what it is?" he said with a pause for effect. "The tatami floors are a bit higher than usual so that customers seated there will have the same eye level as those seated at the counter." The chef cares deeply about details such as these, even the toilets as well. "We often get customers in wheelchairs here. A while back one customer in a wheelchair suddenly left and went home in the middle of dinner. They didn't say why, but later I realized it must have been because they couldn't use the toilet here. I felt terrible about it, so I had the toilet rebuilt to be more accessible."
The chef finished preparing his selection of nigiri sushi and placed it on the counter. Each piece of sushi had a gentle flavor, and I could sense the care that the chef puts into his craft.
*A noren is a traditional Japanese fabric divider commonly hung between rooms or in doorways.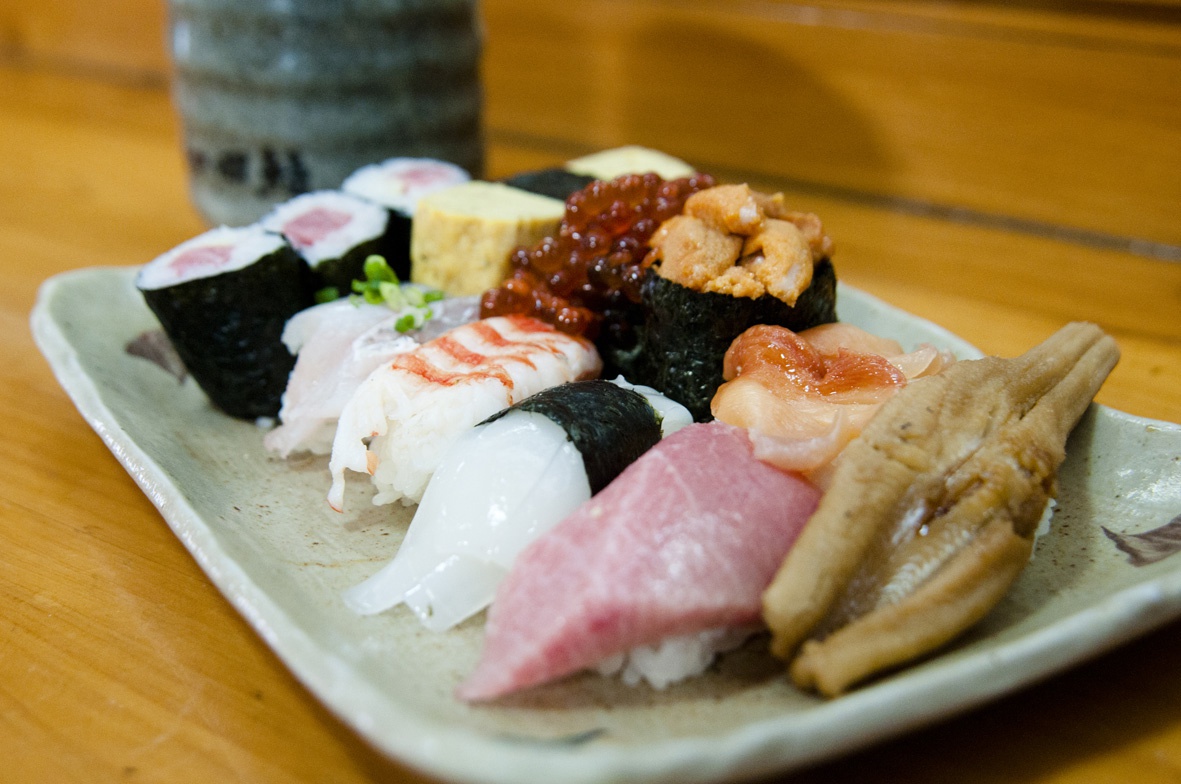 Owadazushi
| | |
| --- | --- |
| address | 1-1-3 Kitahama, Beppu-shi |
| hours | 12:00-14:00/ 16:00-21:00 |
| closed on | Mondays |
| tel | 0977-21-0263 |
| parking | Eight spaces |
| recommended for | chef's choice nigiri 3,240 yen, local fish nigiri 3,240 yen |