The spacious parking lot of Okamoto-ya Baiten offers a sweeping view of the city and Beppu Harbor in the background, which is why it has become a popular photo spot.
Stepping out of the car I was immediately struck by a strong sulfur smell. I learned from Iwase-san that anything made of iron will rust quickly in this area because of the onsen particles suspended in the air. That also apparently is why they are able to pack so much flavor into their steamed eggs.
"The steam that comes from the ground provides jobs for us. Though nature can be unforgiving at times, we are thankful for what it has given us."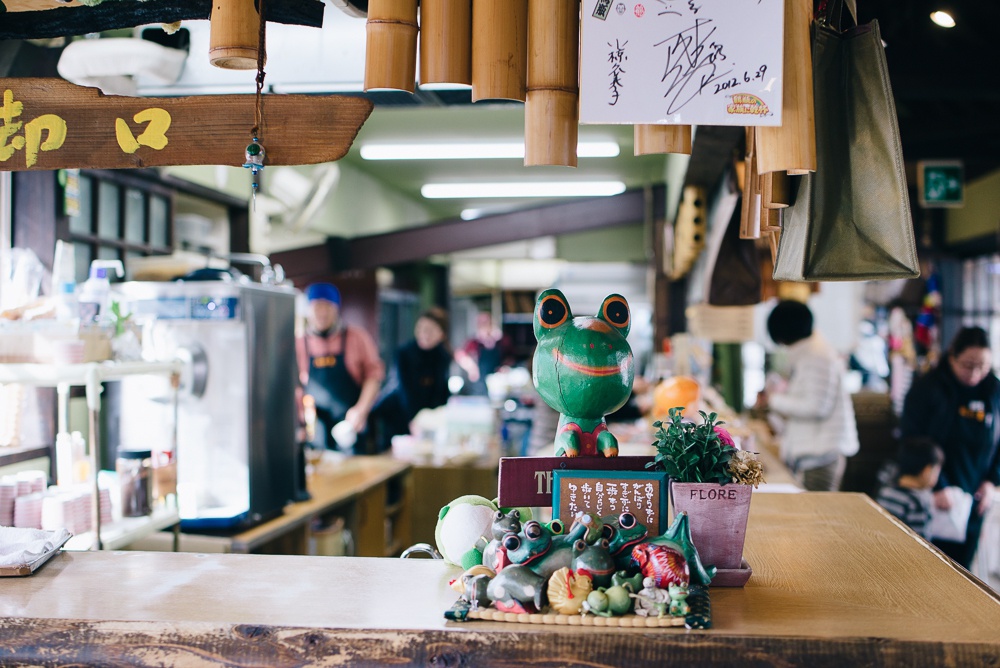 Okamoto-ya Baiten was opened by his father 40 years ago. At that time most tourists came to Beppu seeking to improve their health by visiting onsen*, not necessarily to sightsee. There was only one bus every two hours that would bring you to Myoban, the area where Okamoto-ya Baiten is located. Business boomed during times when onsens were popular, and dwindled during times of economic depression — the family business has continually adapted to the times, gradually growing over decades. Their loyal customers are a mix of locals and tourists. Some even travel from other prefectures just to come here.
*An onsen is a public hot spring.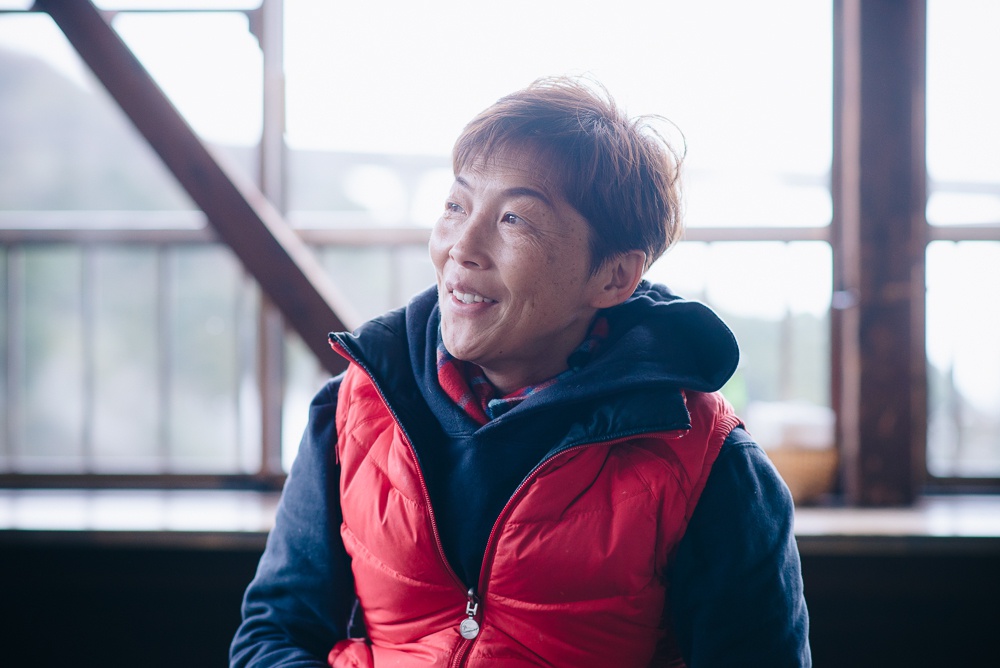 Another of their most popular items is the geothermal steamed pudding, with flavors including custard and coffee. They also make limited edition puddings using seasonal ingredients. Other favorites include the parfait, which is topped with an entire pudding, and the chicken tempura, a generous helping of 8 to 10 pieces for just 500 yen. According to Iwase-san, the inspiration for every item on the menu comes from his desire to make people happy.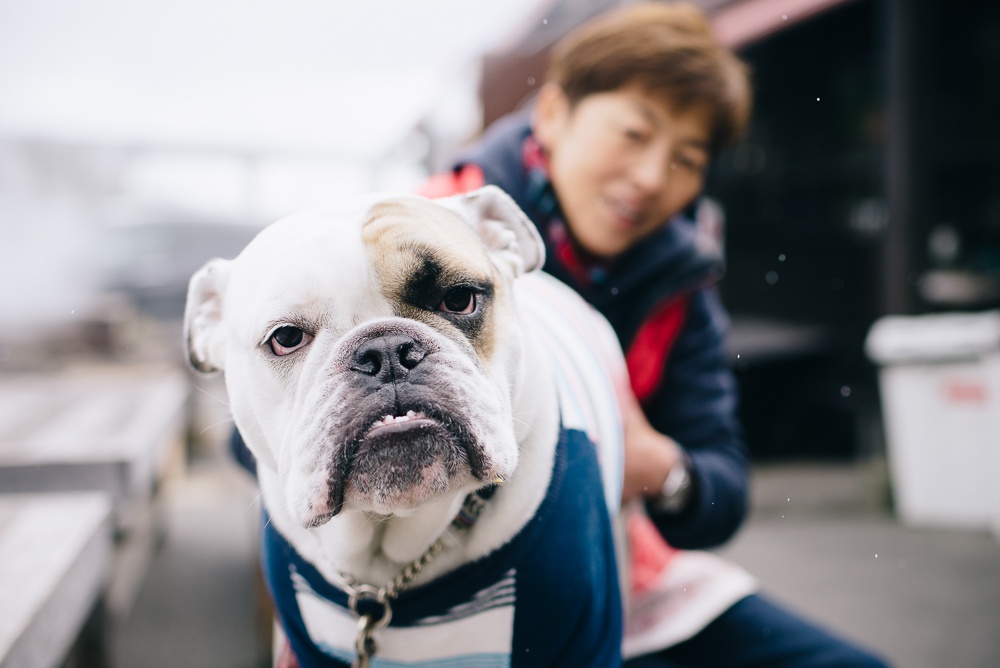 The shop's dog, Charlie, loves people and other pets, but he dislikes going for walks — unusual for a dog. He also doesn't like the cold, so he usually stays inside the shop, and if nobody pays attention to him he falls right asleep. I ordered an egg sandwich and sat down on a chair outside to wait. Out came Charlie with his tail wagging happily. Each bite-size piece of the sandwich is quite thick and has a hefty weight, but the texture is light and airy. "Not only the food, but also this place as a whole — I hope people who come here take it all in," says Iwase-san. His warm smile, the simple and delicious sandwich, and the smell of sulfur completed the scene.
Okamoto-ya Baiten
| | |
| --- | --- |
| address | 3 Myoban, Beppu-shi |
| hours | 8:30-18:30 |
| closed on | N/A |
| tel | 0977-66-3800 |
| parking | 24 spaces |
| recommended for | geothermal steamed egg sandwich 500 yen (tax incl.) |