Watching the chef work is mesmerizing as he fries the golden brown beef cutlet and lightly coats it in a demi-glace sauce. I took one look at the menu and I knew right away what I wanted to get, but I actually really enjoy carefully looking over menus with western dishes and trying to decide what to get. The restaurant opened in 1953. At that time, many of their customers used to say that they prefer to eat western food on sunny days. Their eyes would sparkle as the chef went to work creating enticing dishes in the open-style kitchen. From the kitchen, the chef can see every customer, and he would kindly slice the beef cutlet into small pieces for customers who weren't accustomed to using a fork and knife.
I spoke to the original chef's grandson, Yamamoto-san, who told me that while his father was very kind, he was also strict when it came to food. "He had strong opinions as to how he wanted people to eat. To people who wanted to eat their beef cutlet with soy sauce he would say, 'You should go to a different restaurant.' He was pretty intense," he said. He was an uncompromising chef who put a lot of effort and attention to detail into his food, and he wanted people to appreciate that. Those who did, continued eating here for decades.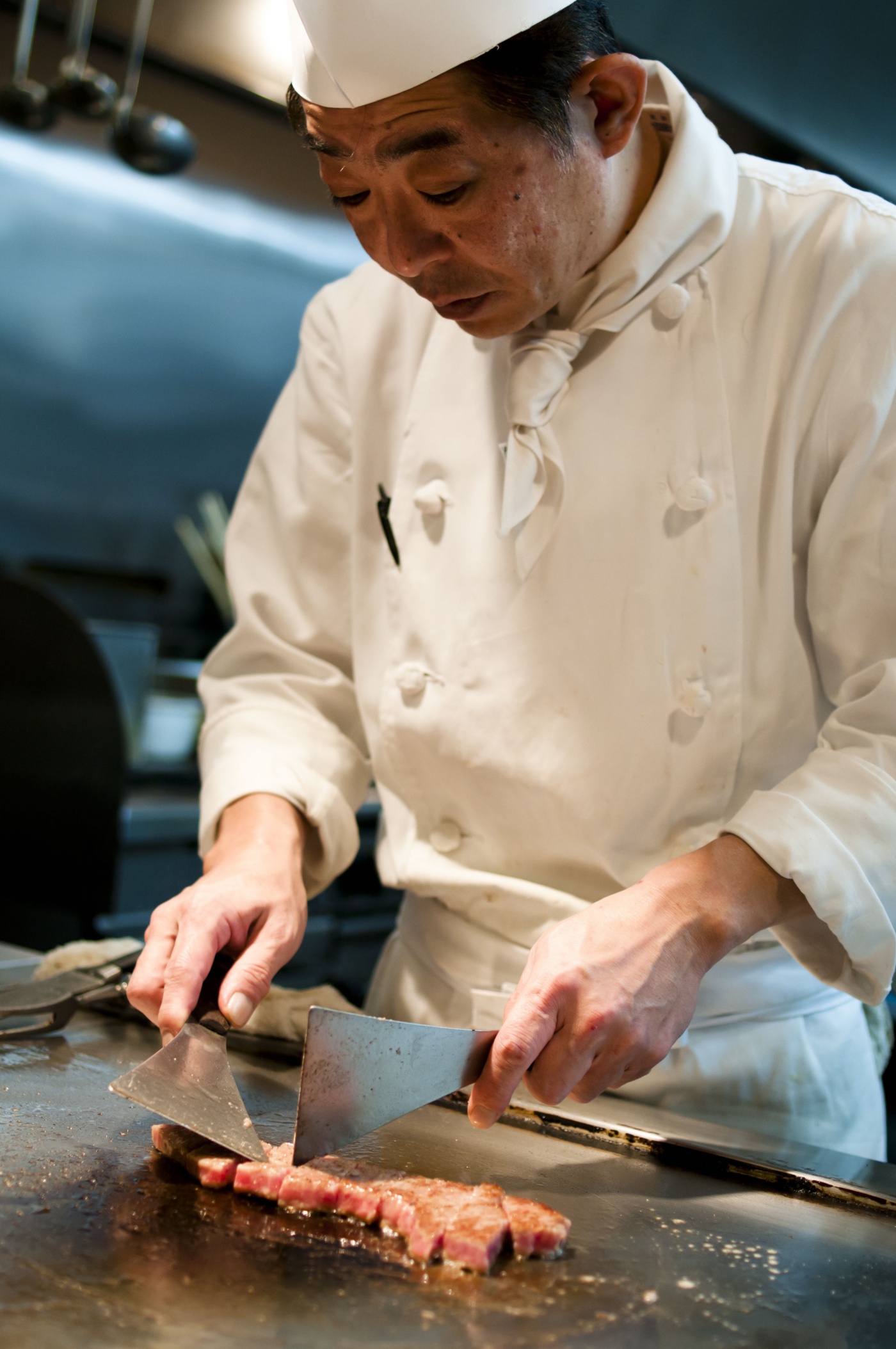 Like his father and his grandfather before him, Yamamoto-san has chosen the life of a chef. After taking time to gain a variety of experiences from the outside world, the taste of Grill Mitsuba lingered in his mind. Now, as the head chef, Yamamoto-san looks to learn from the past and preserve the essential good that is unchanging. When the restaurant first opened, freezers were still not commonly used in restaurants, so ingredients would be stocked fresh and completely used up daily — a style that remains here even today. "It takes more time and work, but I'd never change that. I'm carrying on even the stubbornness of my grandfather," he said. "I want to eat western food like it was back in the day," is a common sentiment among the regular customers who come here. Two photographs of the smiling faces of Yamamoto-san's father and grandfather adorn the entrance of the restaurant, welcoming all who enter.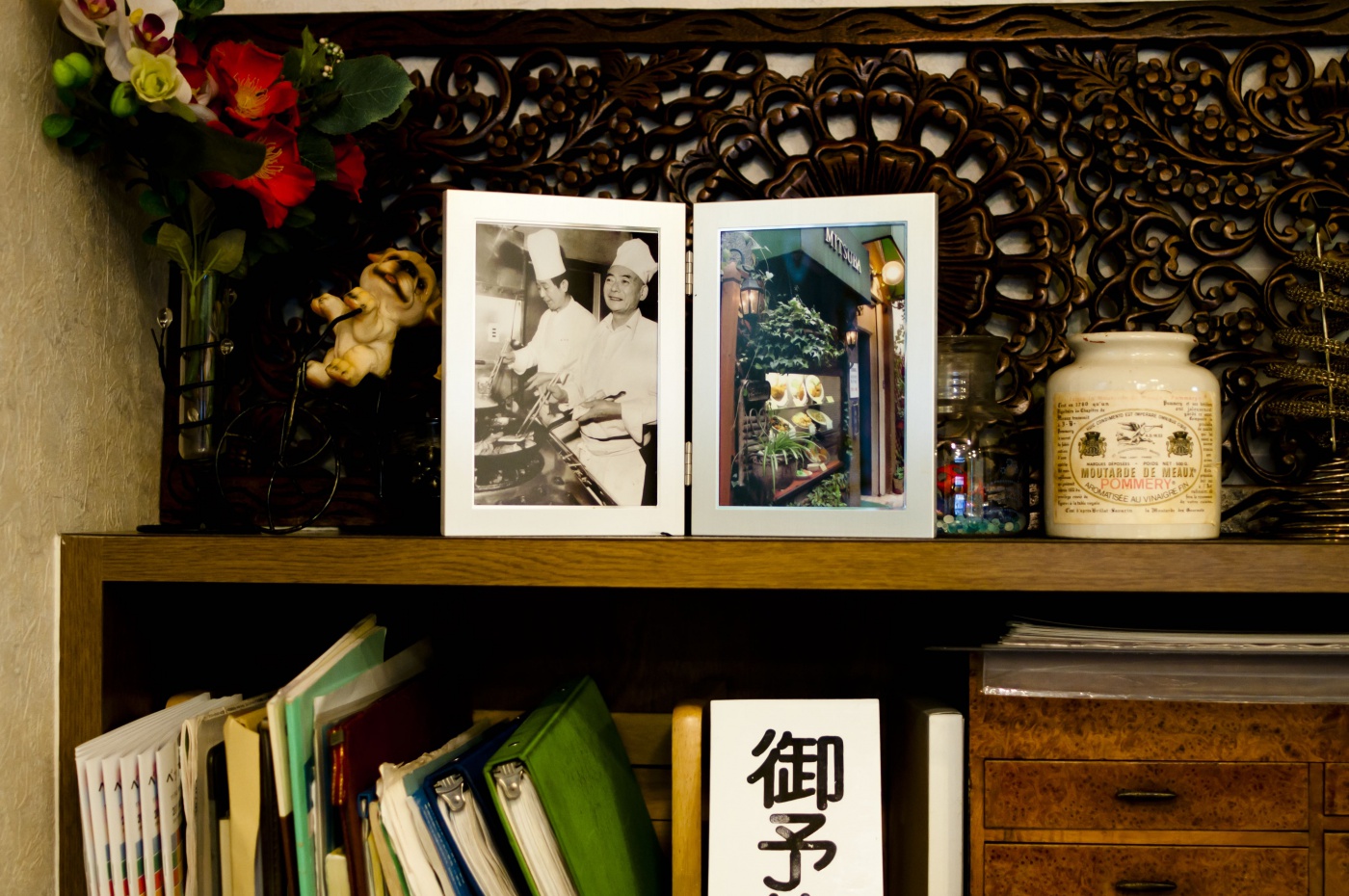 Grill Mitsuba
| | |
| --- | --- |
| address | 1-4-31 Kitahama, Beppu-shi |
| hours | 11:30-14:00(LO 13:30)/ 18:00-21:00(LO 20:00) |
| closed on | Tuesdays |
| tel | 0977-23-2887 |
| parking | Three spaces |
| recommended for | Beef cutlet 1,700 yen |