Located only about four minutes on foot from the east exit of Beppu Station, this is not a restaurant or a cafeteria — this is Shokudo Kenkyujo, which translates to "cafeteria research lab".
The chef and manager, Boboyama-san, is a lover of bicycles, so much so in fact that does all of his shopping for vegetables, fish, and other ingredients by bike. You can often see him riding around the Beppu Station area going to different supermarkets, fresh fish shops, and other points of sale. "I don't stray to far from this general area," he said. When he was younger, he said, he once biked for hours from his hometown of Usuki all the way to Kumamoto — a distance of over 120 kilometers.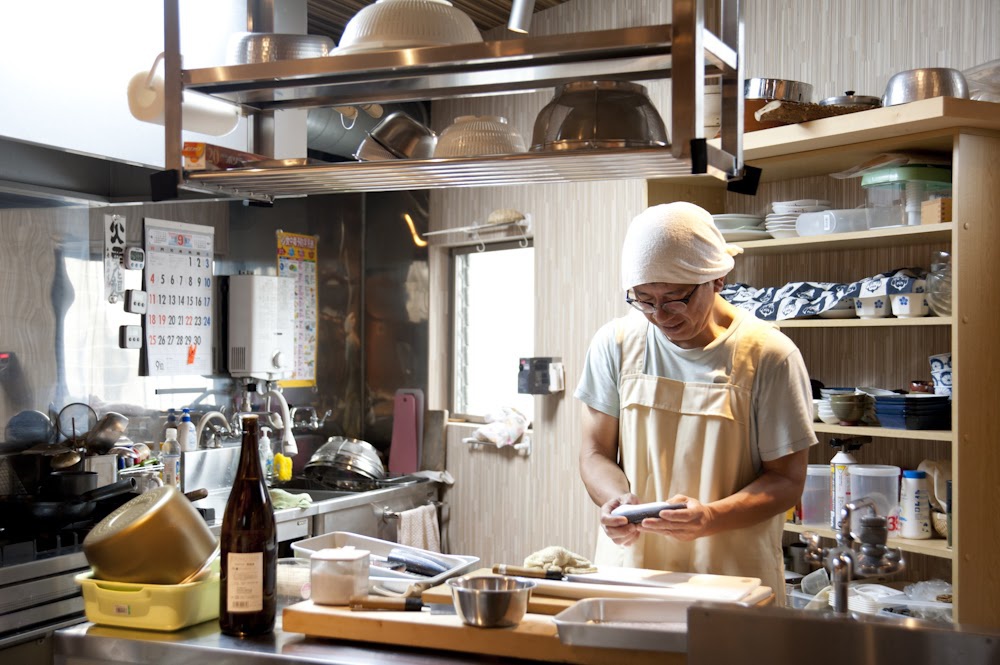 Boboyama-san describes his menu as having a "research theme".  On the day I visited the specific sort of "research" on the menu was a homemade, Japanese style hamburger steak with a thick sauce. The dish came with chicken and burdock root, potato salad, lightly dressed spinach, and your pick of two other sides. Miso soup and pickled vegetables are also included. The side dishes change daily, depending on what happens to be available.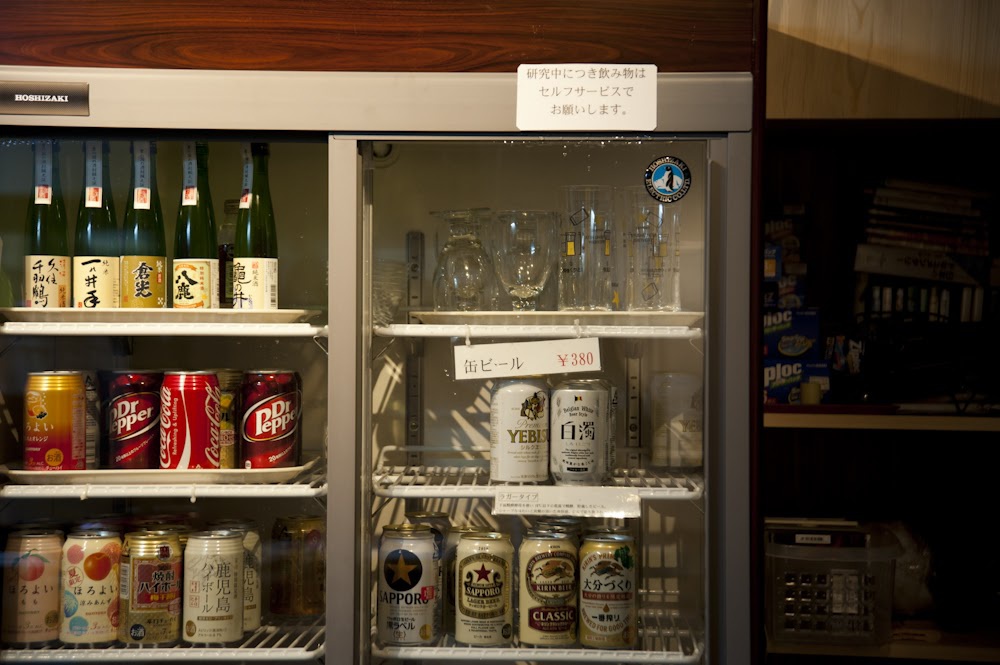 Written on Shokudo Kenkyujo's shop business card are the words "Our Yamaga rice is cooked using the latest technology." Not quite understanding what that meant, I asked Boboyama-san, who immediately laughed and pointed to a rice cooker.
I asked him what the best thing on the menu is, and surprisingly, he said the rice. Come to think of it, the sign next to the entrance was a giant wooden rice scoop, the window was in the shape of a rice bowl, and the door handle was a pair of chopsticks.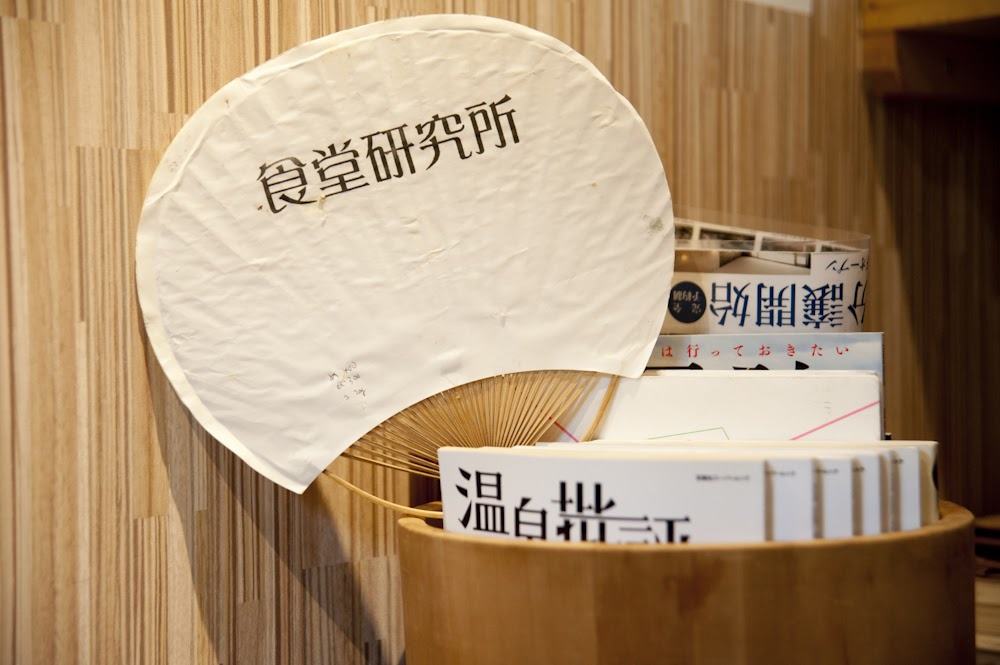 The rice used at Shokudo Kenkyujo is called Yamaga Rice, and is produced on a pesticide-free rice farm in the town of Hiji. The cooked rice emerges complete from a cloud of steam. Boboyama-san transfers the rice to a round, wooden container called an ohitsu and begins to gently loosen the grains of rice using a wooden rice scoop in a scooping motion. "Because — if the rice isn't good the rest of the meal won't be enjoyable," he said in a somewhat aloof manner. I thought, well, I guess he's right.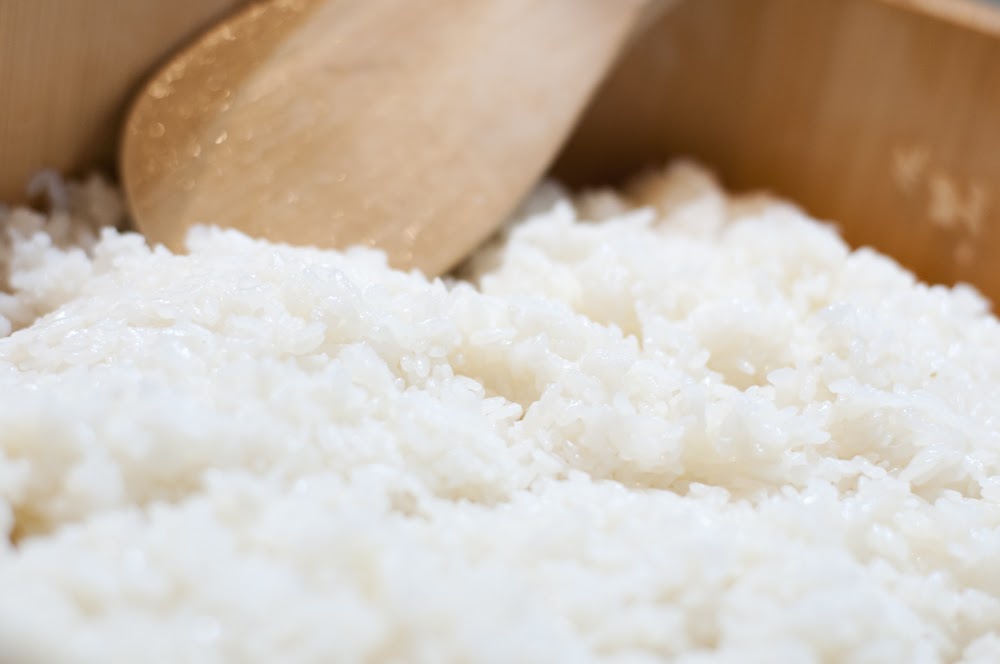 As I was finishing up my meal, Boboyama-san shared with me some stories about the place he was born. Originally he had been studying the local traditional cuisine of his hometown, but he is also quite knowledgeable about local cuisine all across Japan. "Oita Prefecture dashi soup is of course good, but lately I've been really into Yamagata dashi. One day I'd like to be able to serve every local specialty from each part of Japan."
I became so engrossed in his stories that I accidentally let my after-meal coffee get cold. I threw back the last bit of coffee, thanked him for the meal, and was on my way.
Shokudo Kenkyujo
| | |
| --- | --- |
| address | 1F Takahashi bldg, Ekimaehonmachi, Beppu-shi |
| hours | Tuesday to Friday lunch time 11:30-15:00 (last order 14:30) |
| closed on | Saturdays, Sundays, Mondays |
| tel | 090-9488-4135 |
| parking | N/A |
| recommended for | lunch from 800 yen (includes rice and side dishes) |