"Here we only serve natural wine. What that means is that the wine is made just like it was in the olden days using organically grown grapes with no additives. When you drink wine like this you can taste the passion that went into making it," said the owner, Naramoto-san. "When I get a bottle of wine and determine that it's in bad condition, I'll complain to the importer." The owner is uncompromising in his standards of quality. Naramoto-san stocks natural wine made in France, Italy, Georgia, Turkey, South Africa, Argentina, Chili, and even rare wine from Israel — each one served by the glass. "All of these are wines that I want to drink. I run this bar as a way to share my favorite things."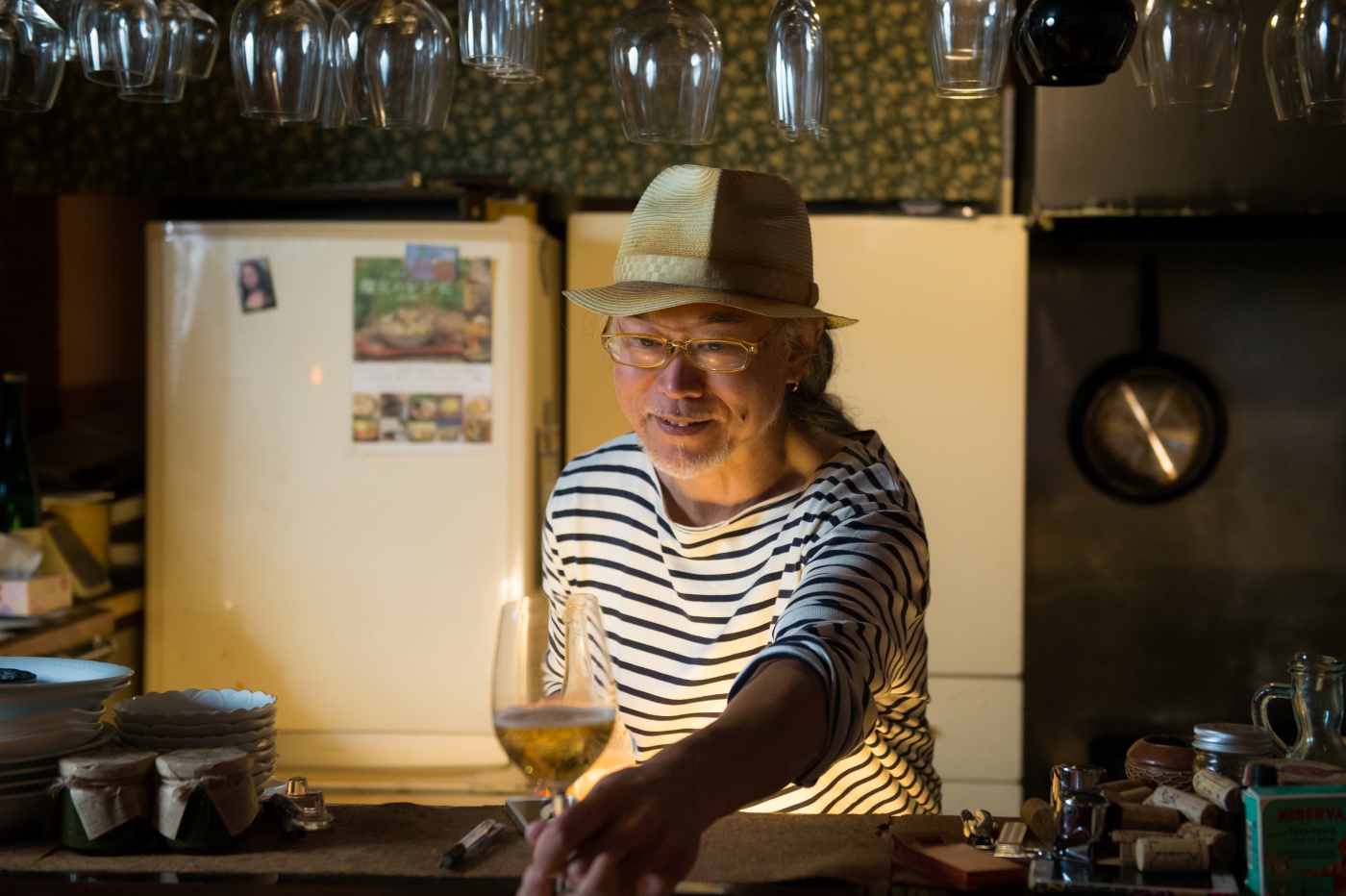 There is no menu — customers trust in the Naramoto-san to guide them in the right direction. Regulars who come here often will sit down and say, "Master's choice." For first timers it is recommended to tell the owner what kinds of flavors you enjoy, and begin by starting a conversation. "Would you like to try a non-alcoholic sparkling made by Paul Giraud of cognac fame?" he asks. For those who have to drive home afterward, the fact that they offer non-alcoholic options is a blessing.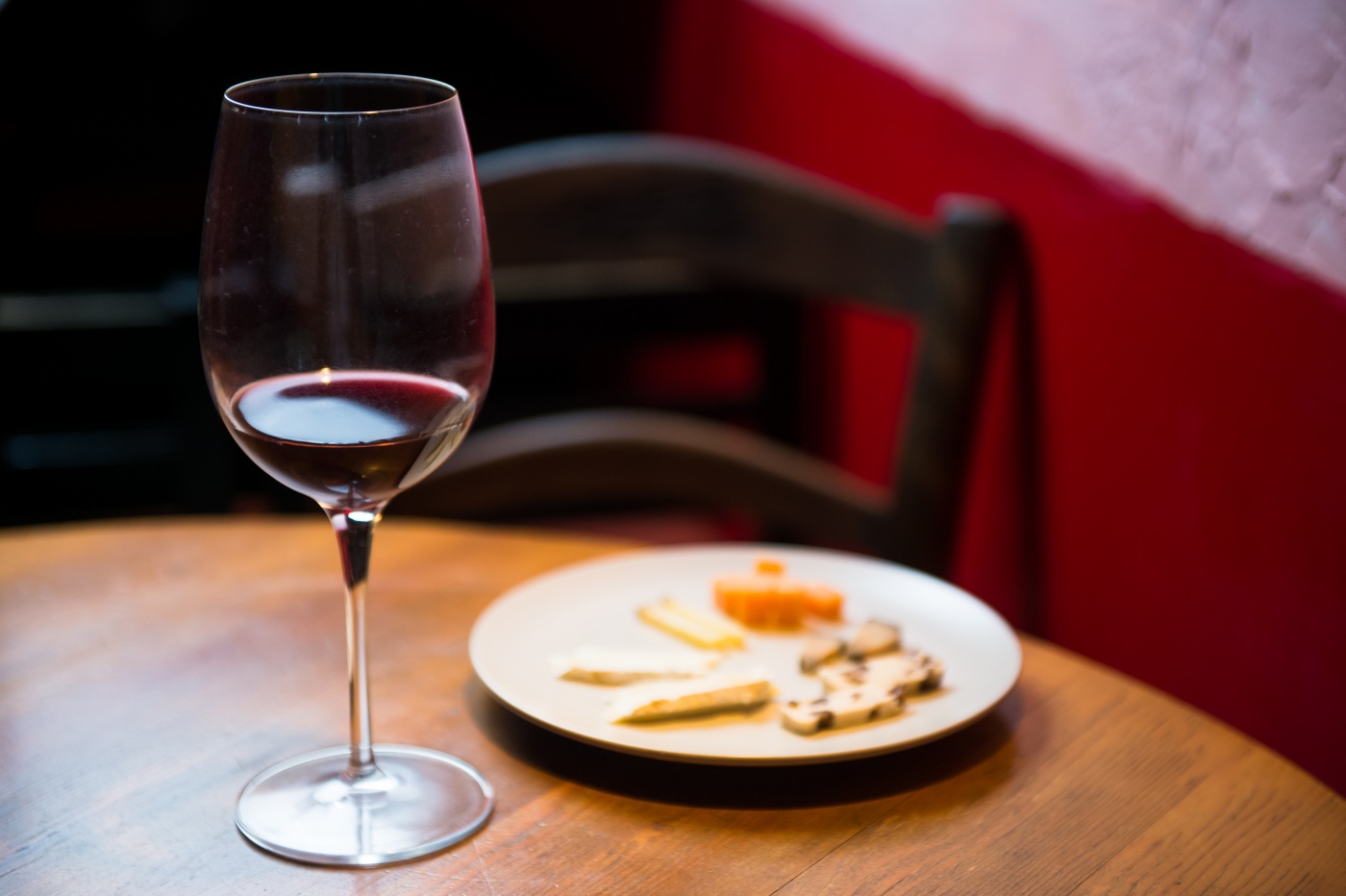 "Fish or meat, anything I'm able to cook I'll make for you," says Naramoto-san of the various side dishes he nimbly cooks up to pair with the wine.
Naramoto-san's trademark is the fedora he wears every day. In addition to wine he as a wealth of hobbies and would be happy to talk to you about bicycles, cars, furniture, music, and just about anything else until the sun comes up. Take a seat on one of the wine-red Herman Miller Eames chairs and let time slip away with a glass of good wine.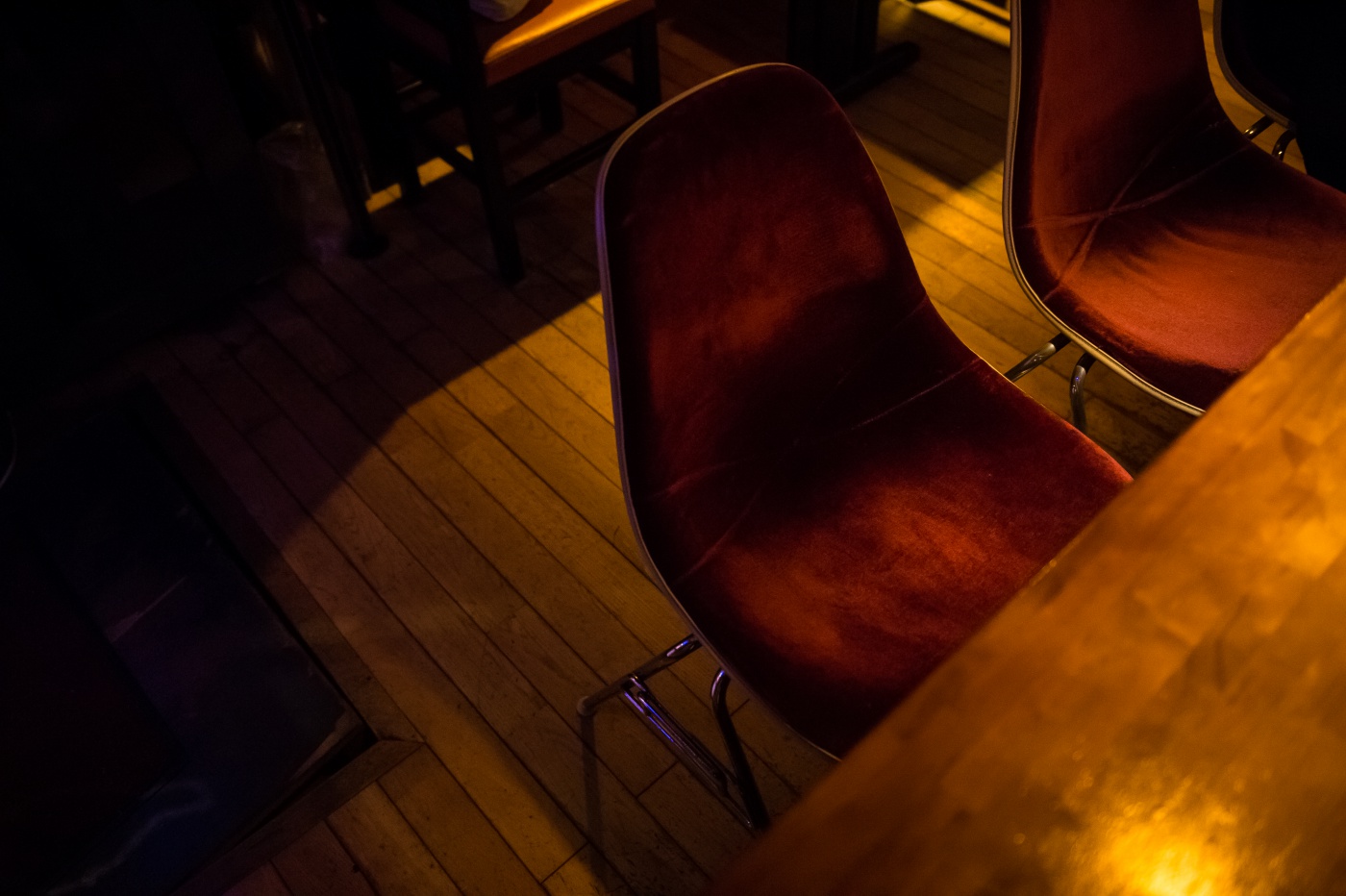 Pure Wine Bar Enfer
| | |
| --- | --- |
| address | 15-5 Motomachi, Beppu-shi |
| hours | 19:00-0:00 a.m. |
| closed on | N/A |
| tel | 090-8404-5989 |
| parking | N/A |
| recommended for | glass of wine 800 yen~ |