The founders originally started the company as a production facility, selling only to shops and hotels in the Beppu Station area. "We realized though, that we wanted for people to be able to sit down somewhere and enjoy them fresh made," said the owner of the storefront that was built for that purpose.
Keiko-san's husband Yasushi-san's father, Nakamura Akira, the original founder, had just returned from Manchuria before the end of the war. Seeking to improve his situation, he moved to Beppu, which was a bustling tourist destination. After drifting around from one job to the next, he and his wife finally put their heads together and created the first prototype of what would later become the "Nakamura Karukan".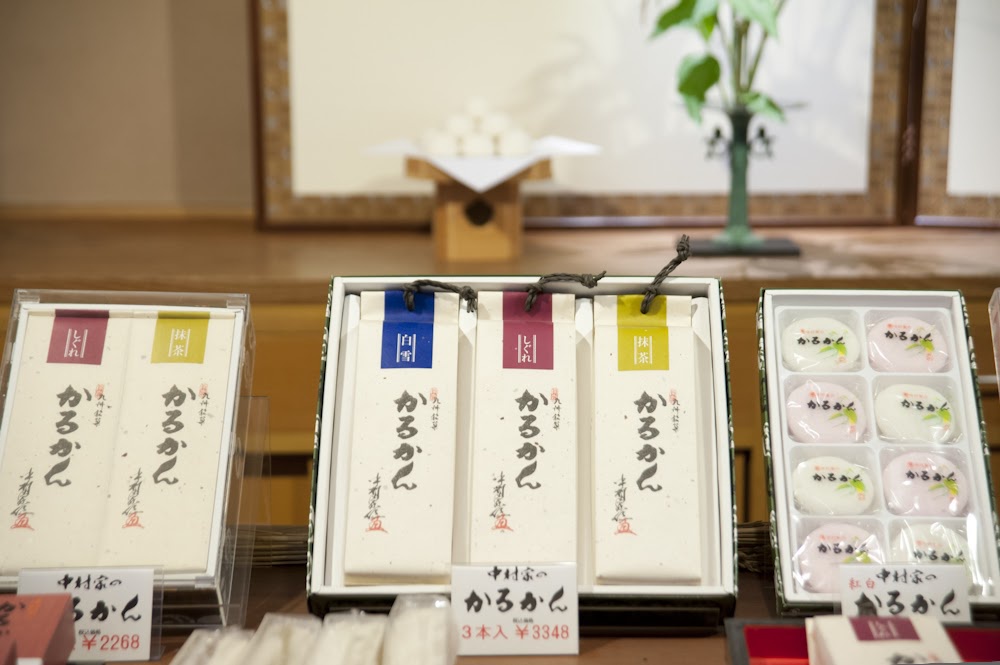 There are mainly two types of karukan — the first is a stick-like shaped confection called a sohmono. This is the original form of the treat which originated in Kagoshima. At that time it was a very high class item which would often be presented a the feudal lord as a gift. Before long a version of this treat filled with sweet red bean paste came into existence, making it widely available and adored by townsfolk as well. Toward the end of the Edo Period, there was also a variation in Beppu that was a karukan steamed in the geothermal heat from the onsens.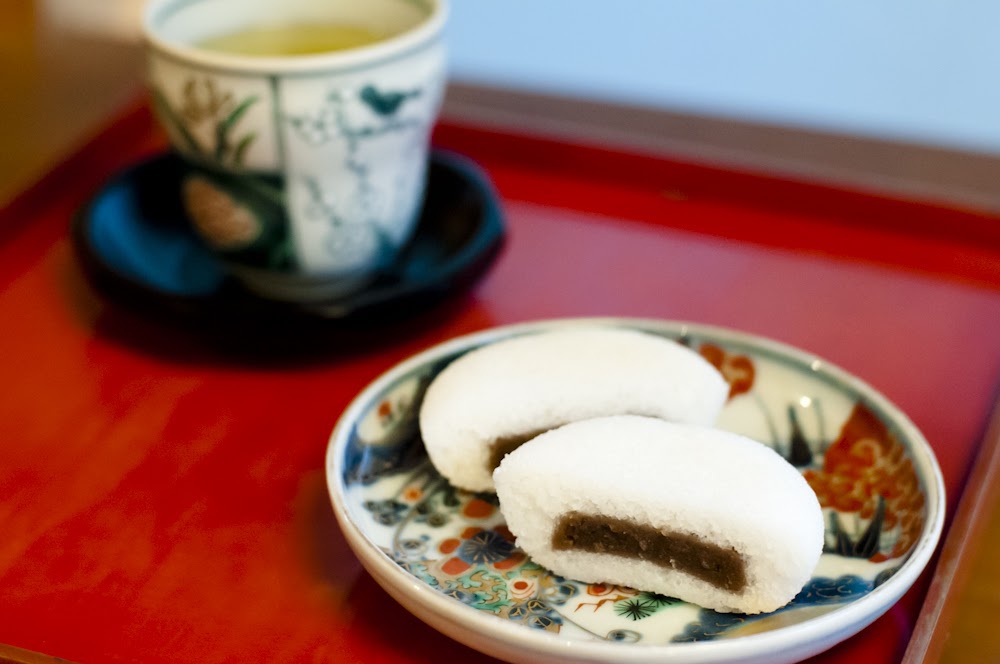 As I was enjoying the romantic story of the karukan's history, Keiko-san brought over a karukan manjuu and a warm cup of tea.
The round karukan fit perfectly in the palm of my hand. I bit into the stretchy and elastic karukan which had a nice texture and a gentle taste. As light of a snack as it was, I was surprised at how long it kept my stomach full. "The ingredients are just Japanese yams, rice flour, and sugar. That's it, really." Perhaps because of its simplicity, each ingredient has a deep and complex flavor.
"I've been eating these every single day since I married into this family, but I'm still not tired of them. I guess my personality is suited to enjoy sweets like these," said Keiko-san with a smile.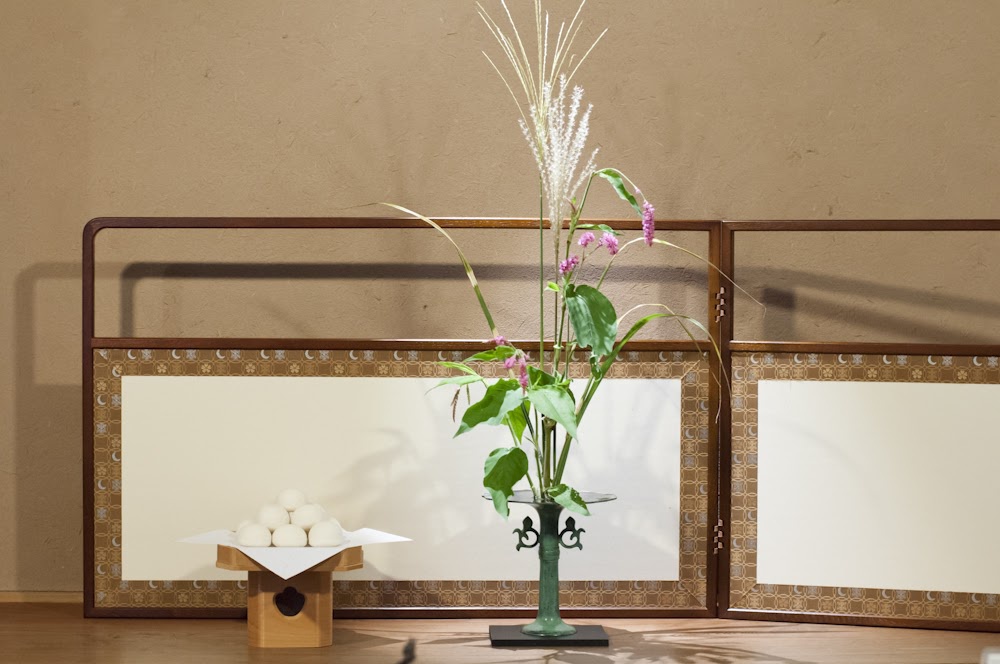 She told me that once a customer asked her if she could make something special for her karukan loving child's birthday. She had never received an order before, but she gladly accepted the challenge. She used a sponge cake pan and made an extra large steamed karukan. "It's just a minor accomplishment, but I hope that someday that child will grow up and come to this store to buy karukan from me."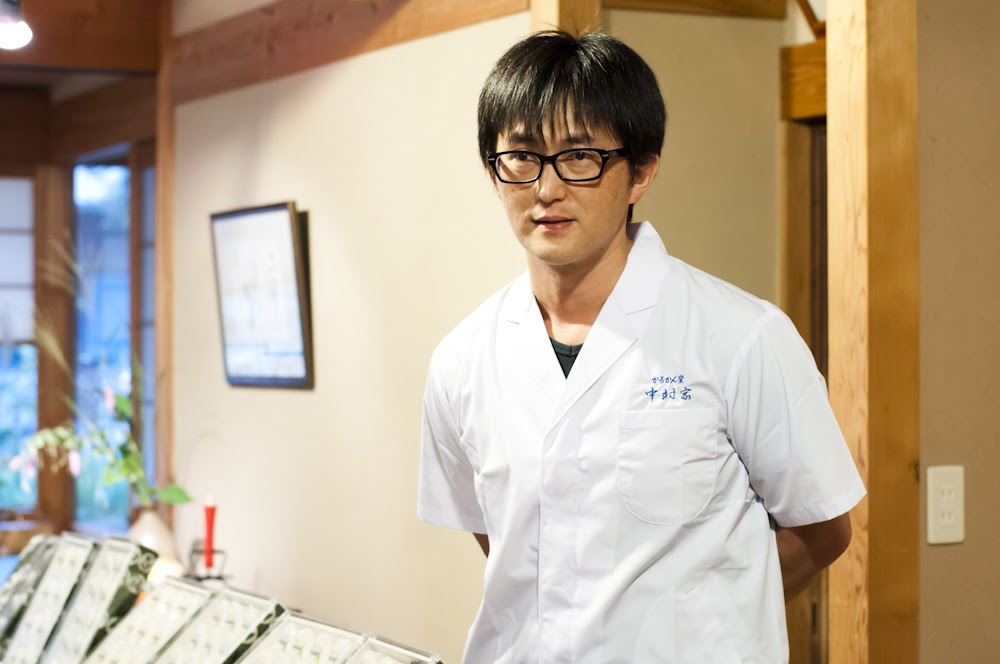 As I was enjoying the cup of tea she served me, her son Yuushi-san appeared and taught me an interesting way to eat karukan. "If some time has passed and your karukan is getting a bit dry, try warming it up in a toaster oven. The outside gets a little crispy but the inside is fluffy and warm. It goes great with coffee."
I was planning on giving them to friends back home, but I ended up buying extra for myself too.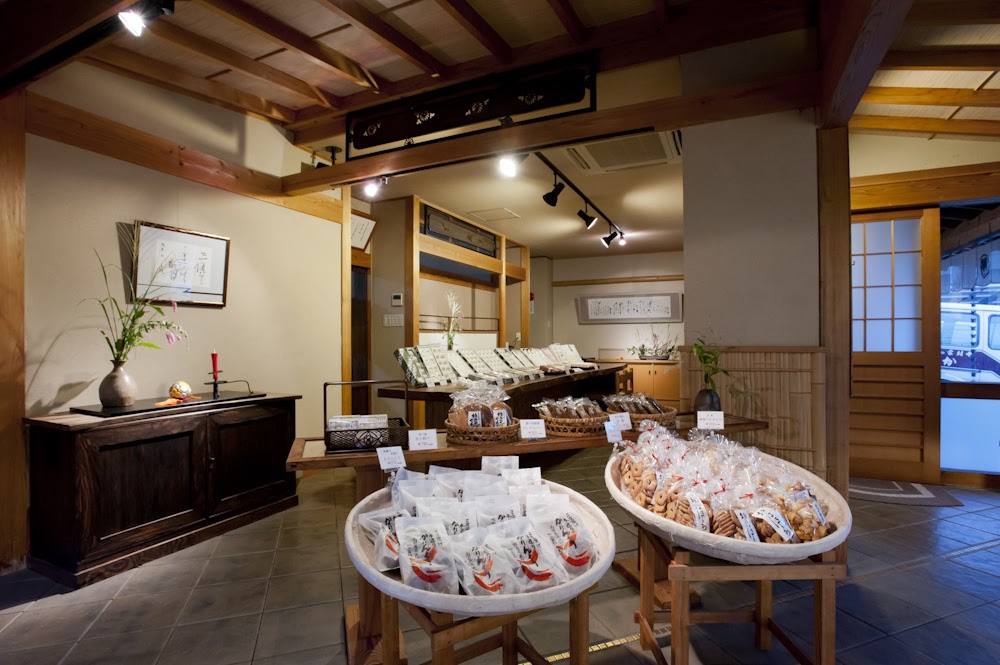 Karukando Nakamura-ya
| | |
| --- | --- |
| address | 6-8-14 Ishigakihigashi, Beppu-shi |
| hours | 8:00-18:00 |
| closed on | Wednesdays |
| tel | 0977-25-8878 |
| parking | Five spaces |
| recommended for | karukan manju five pieces 668 yen / eight pieces 1,036 yen |