The building that is now Musubino was formerly a clinic, and then it became housing for the people who worked at Fujiya Ryokan. "Where the parking lot for Musubino is now was once a very large ryokan, and it made the street feel much more narrow than it does now. It's pretty hard to picture looking at it now," said the representative of Fujiya Gallery Hanayamomo and owner of the Musubino building, Yasunami-san.
Yasunami-san grew up here at Fujiya Ryokan, and would often go down to the employee's quarters to play as a child. She told me about how hot water welling up from the ground would flow along one side of the narrow stone path she often walked.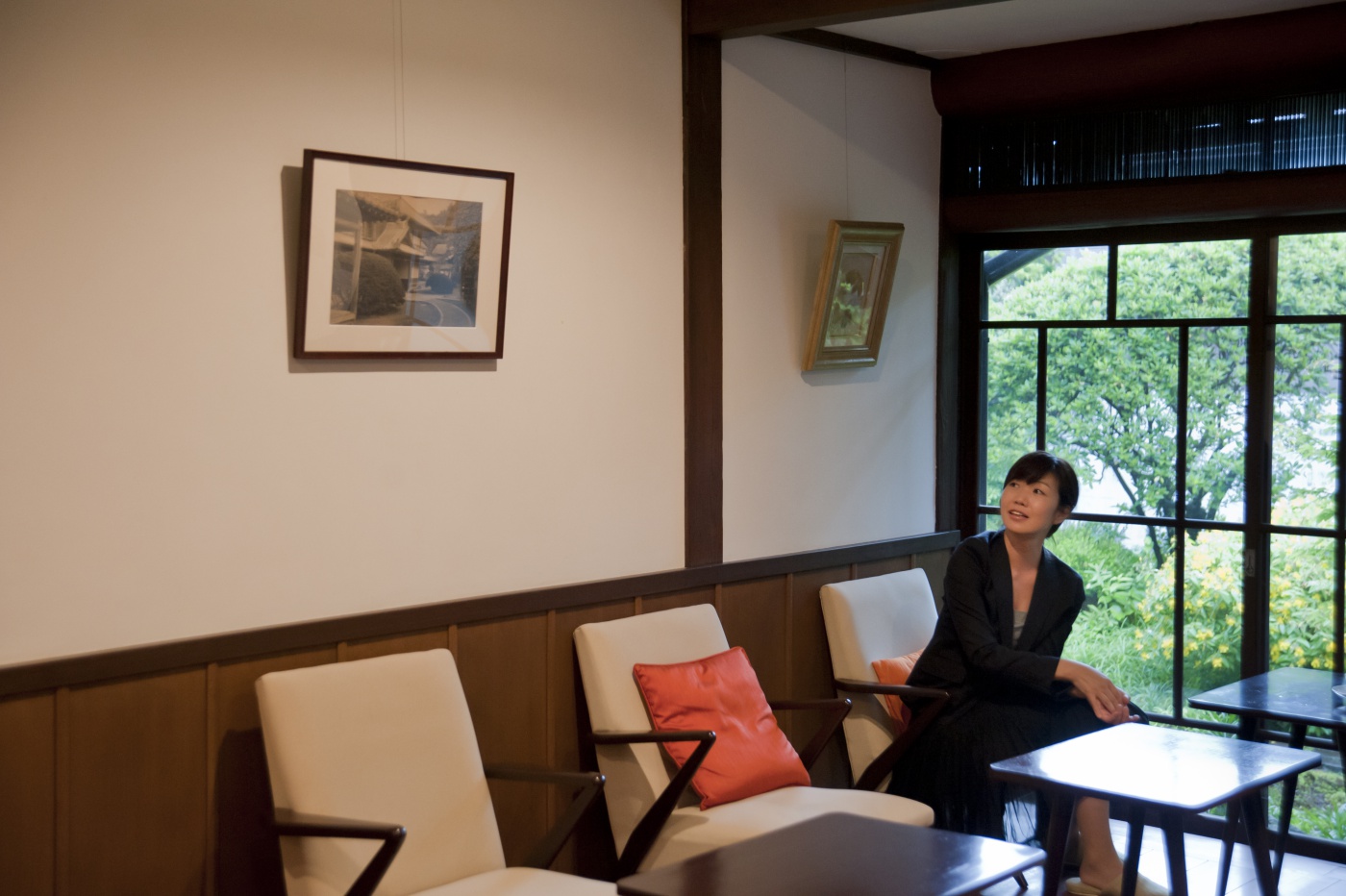 On this street was a perm salon, a souvenir shop, and rows of traditional wooden townhouses. Where now there is a steam bath house was once the original Fujiya Ryokan. On the day the building was demolished, Yasunami-san remembers watching sadly as it came down. The current Fujiya building as well, worn with age, was scheduled for demolition after it closed for business. "On the day that the wrecking crew came, I turned them away." Perhaps her memories growing up in Kanawa prevented her from letting it happen. Hoping to share those memories of Kanawa with future generations, she chose to renovate the building and reopen it as Fujiya Gallery Hanayamomo.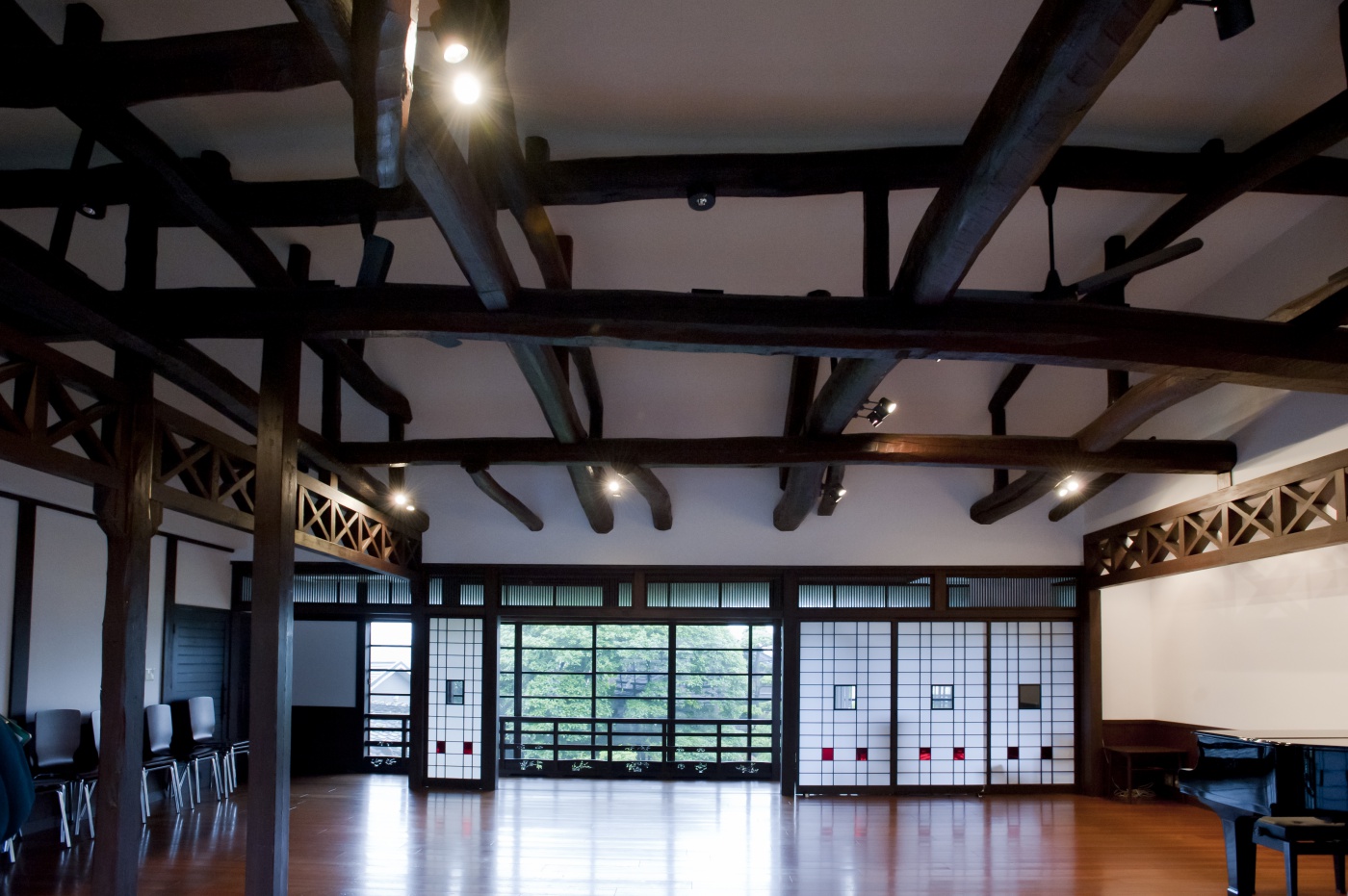 Now Fujiya Gallery Hanayamomo hosts a variety of events such as concerts and art exhibitions. "It's just like when it was a ryokan. People come — many of them travelers — they meet and talk, and then they eventually are on their way again." The other day, she told me, a man came to visit who had spent two weeks every summer at Fujiya with his grandparents when he was an elementary school student. He shared many stories of what it was like to spend summer vacation here 50 years ago — doing exercises with the ryokan staff, going to shops, etc.
Those memories of time spent here, it seems that no matter how many years have passed, certain parts never fade. Yasunami-san kindly saw me out, and I stood at the edge of the garden looking up at a 200 year old fragrant olive tree. Fall, when the fragrant flowers of this tree will bloom, was almost here.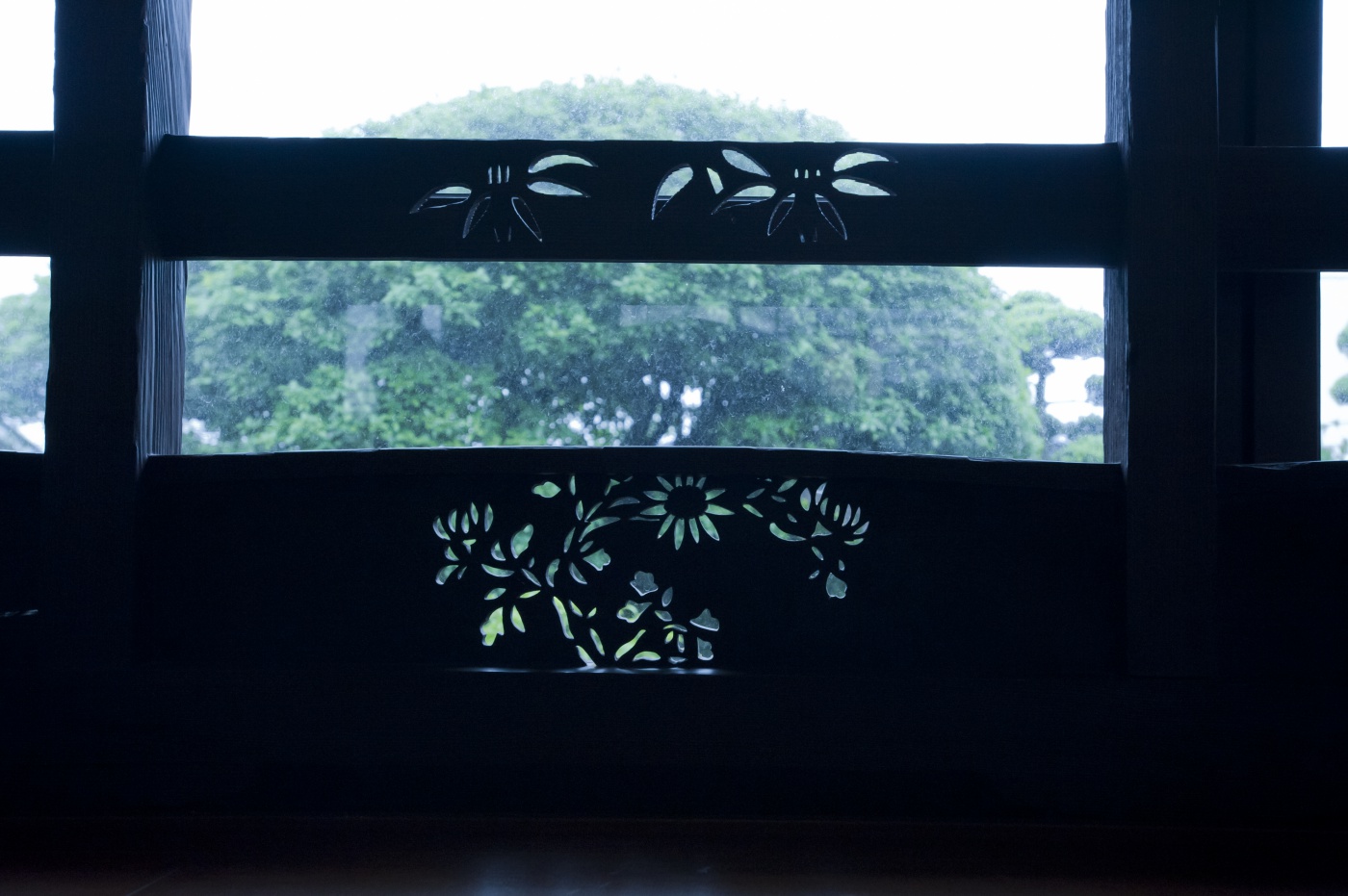 Fujiya Gallery Hanayamomo
| | |
| --- | --- |
| address | 1 Kannawakami, Beppu-shi |
| hours | 10:00-17:00 |
| closed on | Mondays, Tuesdays (exceptions made for events / open on holidays, closed day after holiday) |
| tel | 0977-66-3251 |
| recommended for | Hanayamomo Shop and Coffee&Tea Salon are adjoined |