I saw two young elementary school girls with ponytails holding their mother's hand as they went inside. It was so cute how they all went in together, I decided to follow them inside. Immediately I was greeted by a gentleman wearing a suit who said in a calm voice, "Welcome."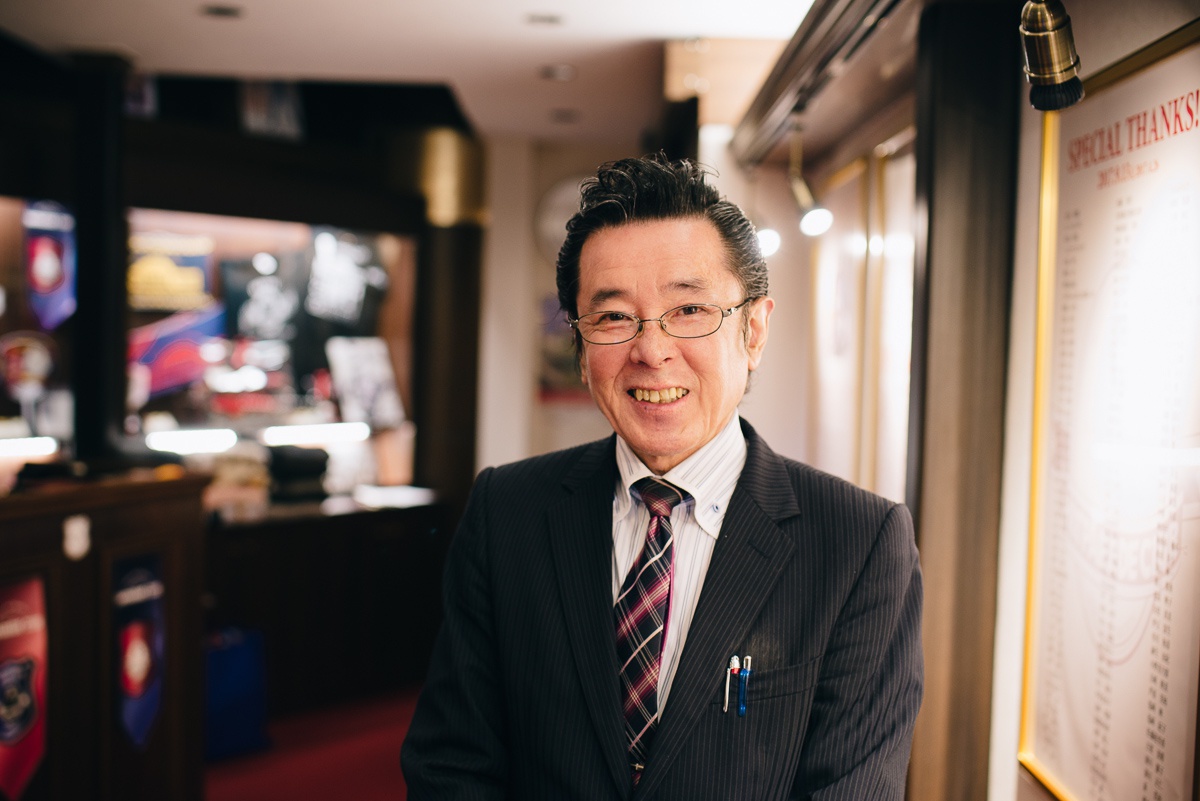 He was the manager, Kawano-san, a native of Fukuoka. He told me that he has been working here at Hit Parade Club since the days when it was a cabaret, and that in those years there were many male customers in the pleasure districts of Beppu. "On weekends the place was bursting with customers. We used to get a lot of tips in those days," he said with a look of nostalgia.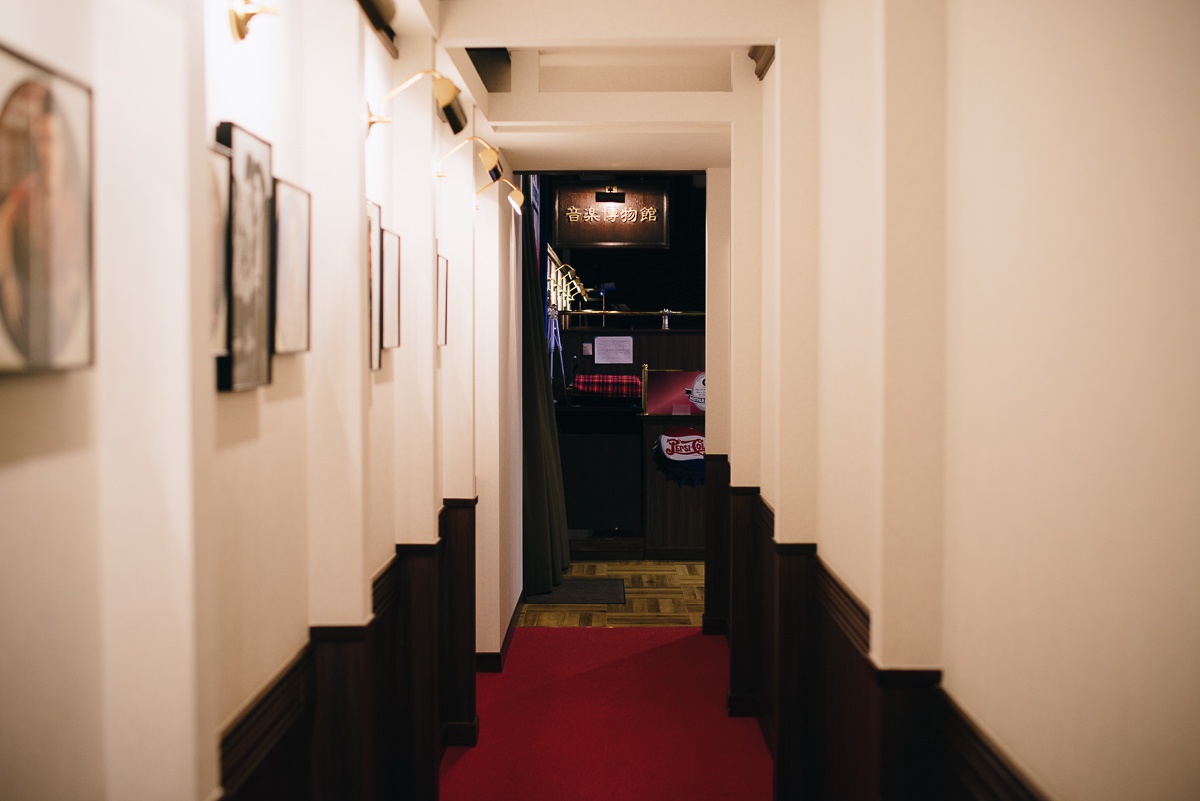 Hit Parade Club changed from being to cabaret to a live house featuring performances of oldies songs in 1988. The previous owner, after seeing women having a great time at a club in Okinawa, decided he wanted for there to be a place in Beppu where women can have fun and feel safe. That desire is what led a later owner to begin running the club as a live music venue. As Hit Parade Club, the club band Hit Paraders perform famous oldies songs from the 1950s and 60s on the club's beautiful stage.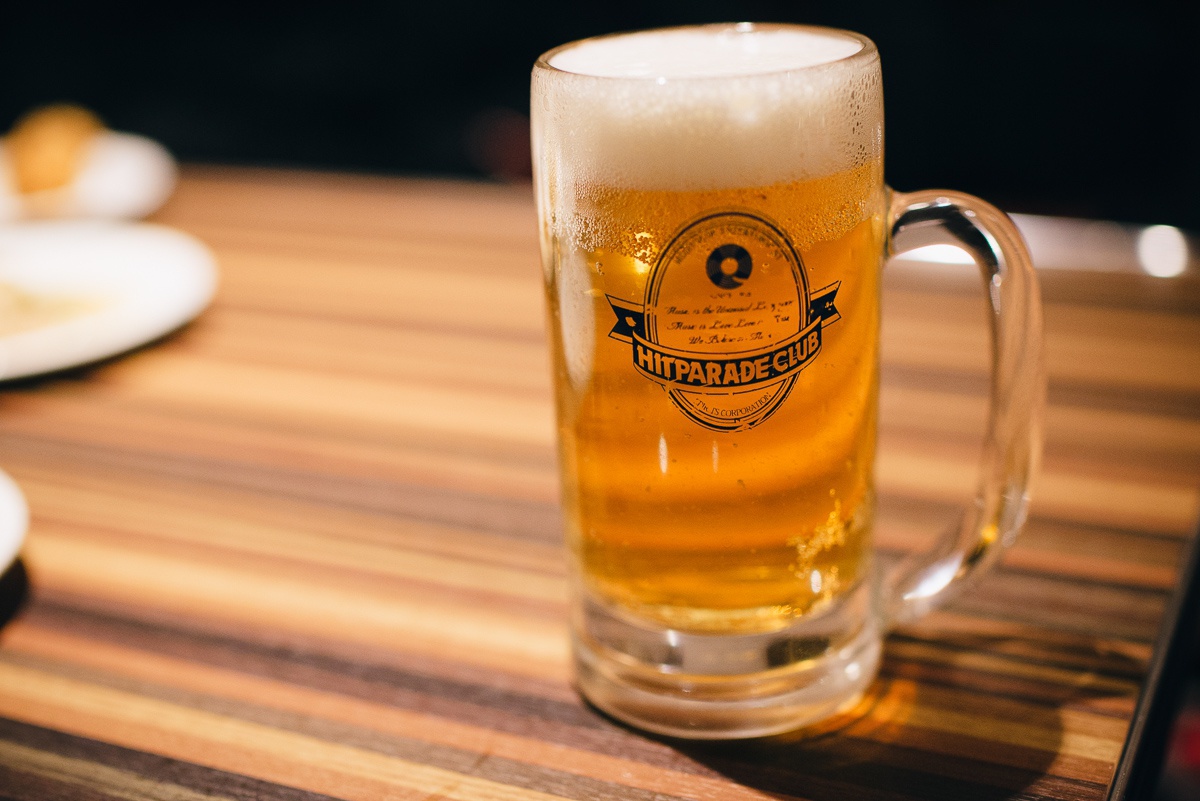 I took a look around and was surprised to find that, even though it was a weekday, the club was already quite busy with guests. The lights dimmed as the Hit Paraders took the stage. I could smell perfume, and the air was tense. Everyone stopped speaking and waited quietly in anticipation. Then suddenly the lights came on and the show began.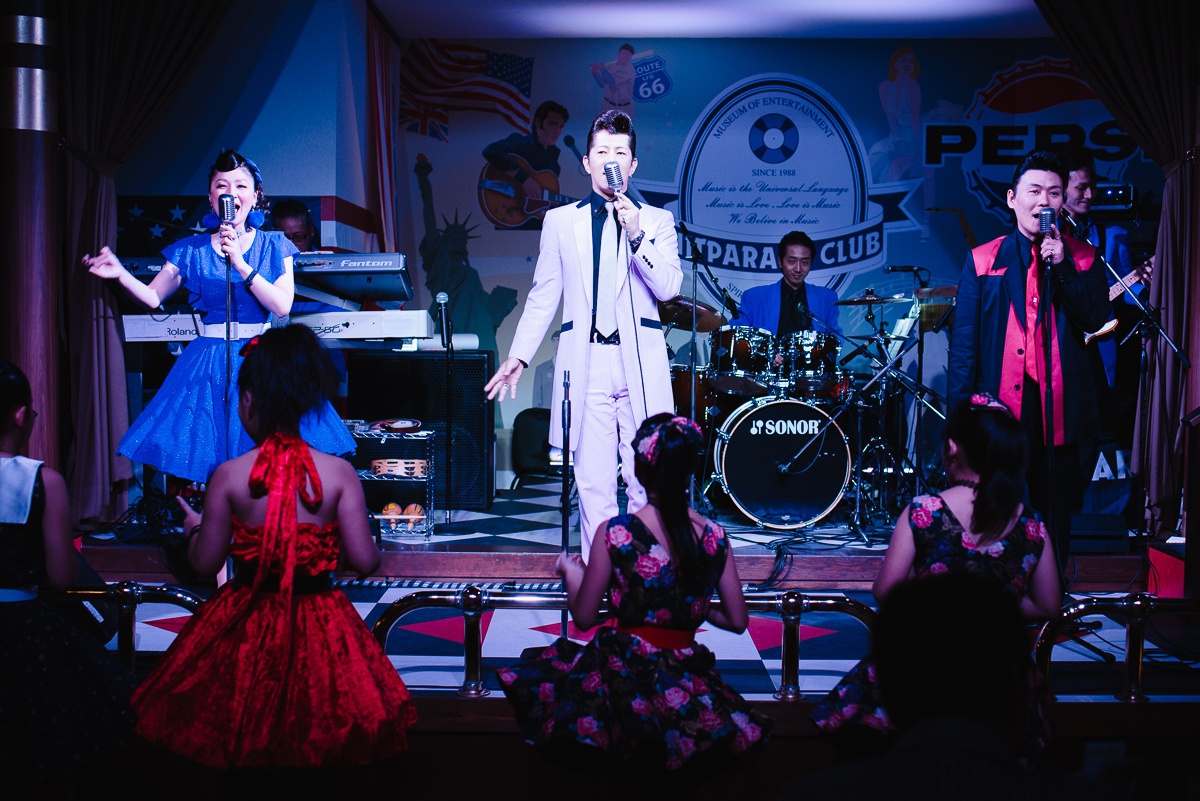 Looking at it now, the club seems very lively, but I learned that it had actually fallen on hard luck over the past few years. In 2014 the managing company reported profit loss and closed the club temporarily. Then in April of 2017, for causes unknown, there was a fire in the club. To this club, designated as a museum of music, the fire dealt a hard blow. Photographs of famous musicians, records, old posters, desks and chairs, deeply sentimental costumes and musical instruments — almost everything was lost.
The number one thing that got them through such a crisis, was the passionate support of Hit Parade Club's fans all across Japan. Just three days after the fire, the club opened for business in a temporary location. Then, in September, they moved to a new location on Ekimae Street, creating a new chapter in history for this club.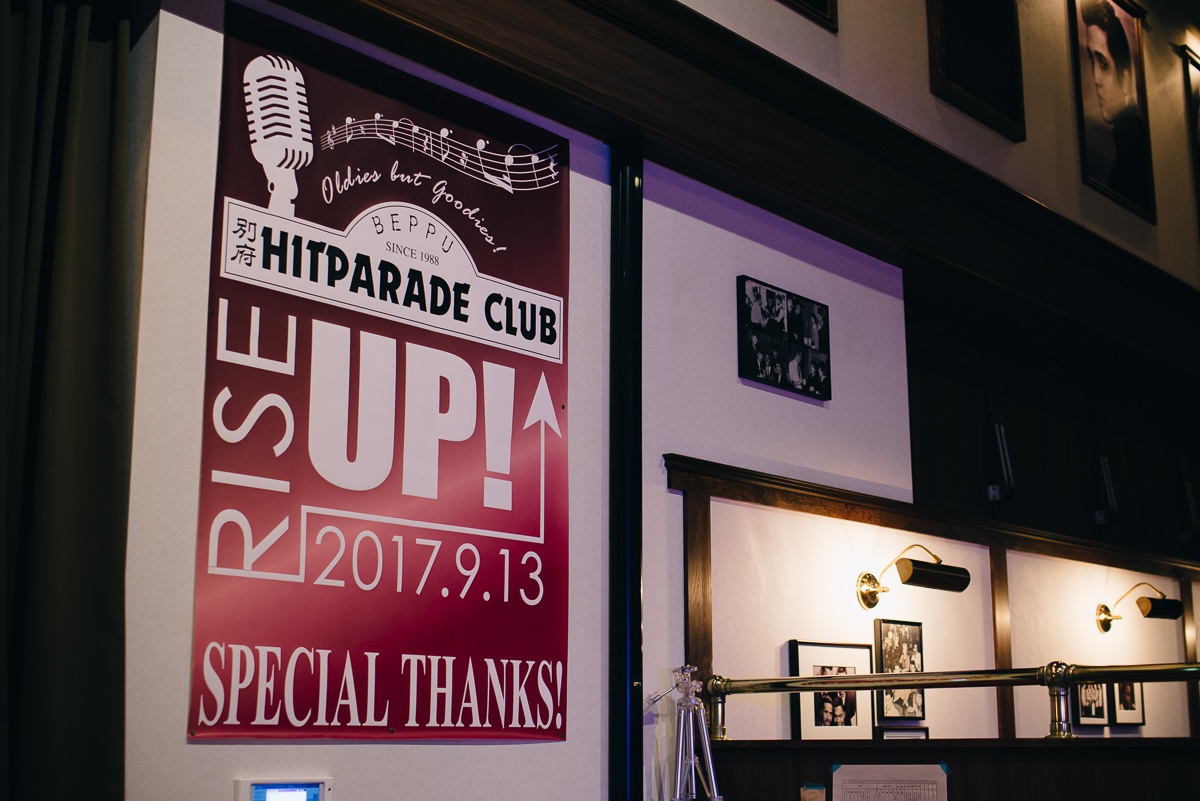 "With love from our fans, we've been able to keep this thing going," said Kawano-san, ever-humble. In commemoration of the club's move to its new location, and in thanks to the people of this city that supported them, the official name was changed from Music Museum Hit Parade Club to Beppu Hit Parade Club.
I spoke to Sanday, who was wearing an elegant blue dress, about the fire. She told me that she wore a helmet for safety and went to see the damage with her own eyes. Since a child she has loved to dance and sing, and is now living the dream she has carried since adolescence. Every day she takes the stage and asks herself what she can contribute. "If I'm helping people be happy, then I'm happy," she said with a smile.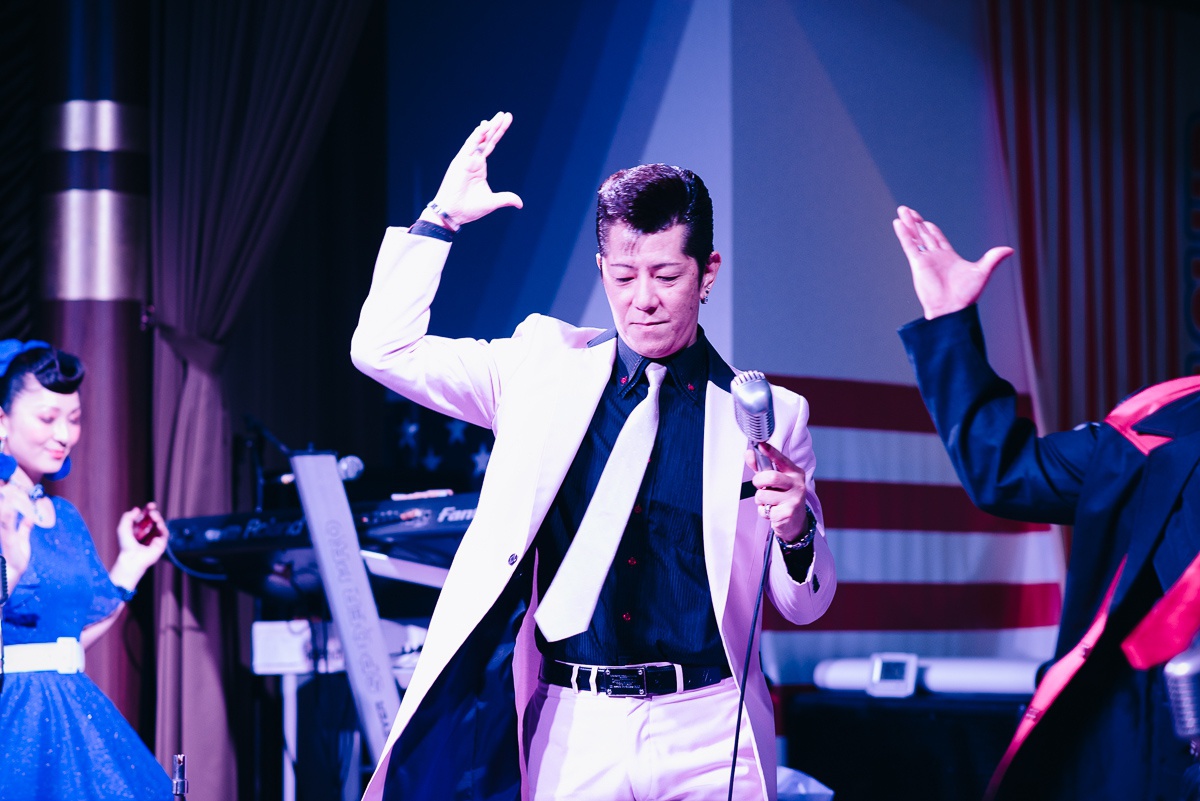 Another of the performers, Gene, said, "The songs we do aren't meant to be nostalgic — to some people they're still new. We hope that the young people who come to see us will carry on this music in the future. I treat every single performance with respect in hopes that Hit Parade will continue for another 100 years."
As the Hit Paraders' show goes on, gradually more and more people begin to gather around the front of the stage. Regardless of age or gender, everyone is having a blast dancing to the music. "Here, no matter who you are, you can have a good time here and feel safe. That's the part of Hit Parade I want to protect," said Kawano-san with pride. Loved by many nationwide, Hit Parade Club celebrated its 30th year in 2018.
Beppu Hit Parade
| | |
| --- | --- |
| address | 2 chome 1-2 Kitahama, Beppu-shi |
| hours | 18:00-00:00 (performance 1st 19:00~, 2nd 20:05~, 3rd 21:10~, 4th 21:10~, 5th 23:20~) |
| closed on | Mondays (closed on Tuesday if Monday is a holiday) |
| tel | 0977-21-3166 |
| parking | N/A |
| recommended for | admission fee (female 3,000 yen / male 3,600 yen / four years old to elementary school students 1,000 yen / middle school students 2,000 yen / under four years old free) * all tax included *reservations are required |